This feature is taken from our Autumn schedule.
Iceland Airwaves is famous not just for its big-name headliners, but as a chance to see the weird, wonderful and wild Icelandic bands who form a large part of the festival's bill. Many of these local heroes don't play regularly on overseas stages, so it's a big part of the festival experience to see them play for their home crowd, in the many interesting venues dotted around Reykjavík's city centre.
With a relatively sparse thoroughfare of overseas bands, Reykjavík's many homegrown talents keep the gig circuit ticking throughout the year, giving them plenty of time to hone their craft - one reason, perhaps, for the oft-heard remark that the level of musical ability seems preturnaturally high on this little island.
Here are a few recommendations for anyone feeling dizzy from the sheer volume of Icelandic acts to check out - from cosmic art-pop to oddball disco to dreamy soundscapes to chaotic rock 'n' roll to a full symphony orchestra - there's a rich musical menu on offer at Airwaves '14. Most will play several shows - one official festival show, and at various "off-venue" daytime gigs - so there'll be multiple chances to check them out.
DJ flugvel og geimskip
A true oddity, DJ flugvel og geimskip (trans: DJ airplane & spaceship) makes refreshing lo-fi art-pop. She's a solo artist who plays the krútt (an Icelandic word for mannered, eccentric cuteness) card, with cosmic lyrics and lots of on-stage fairy lights, playful absent-mindedness and button-bashing during her gloriously, endearingly imperfect performances. Her vocal register seem to suggest some kind of Middle-Eastern musical influence, the electronics some oddball J-pop influence, and the project as a whole suggests she's possibly picking up some kind of outer-space influence. Memorable.
Berndsen
Red-bearded pop auteur Berndsen mines the 1980s as inspiration for his fun, retro music. Synth bass, programmed drums, retro-futurist aesthetics and dramatic vocals make for an intoxicating, atmospheric, analogue-feeling sound remiscent of everything from Michael Jackson to Kraftwerk to The Eurythmics to fellow revivalists like Glass Candy, Dreamtrak and Chromeo. Infinite amounts of fun live.
M-Band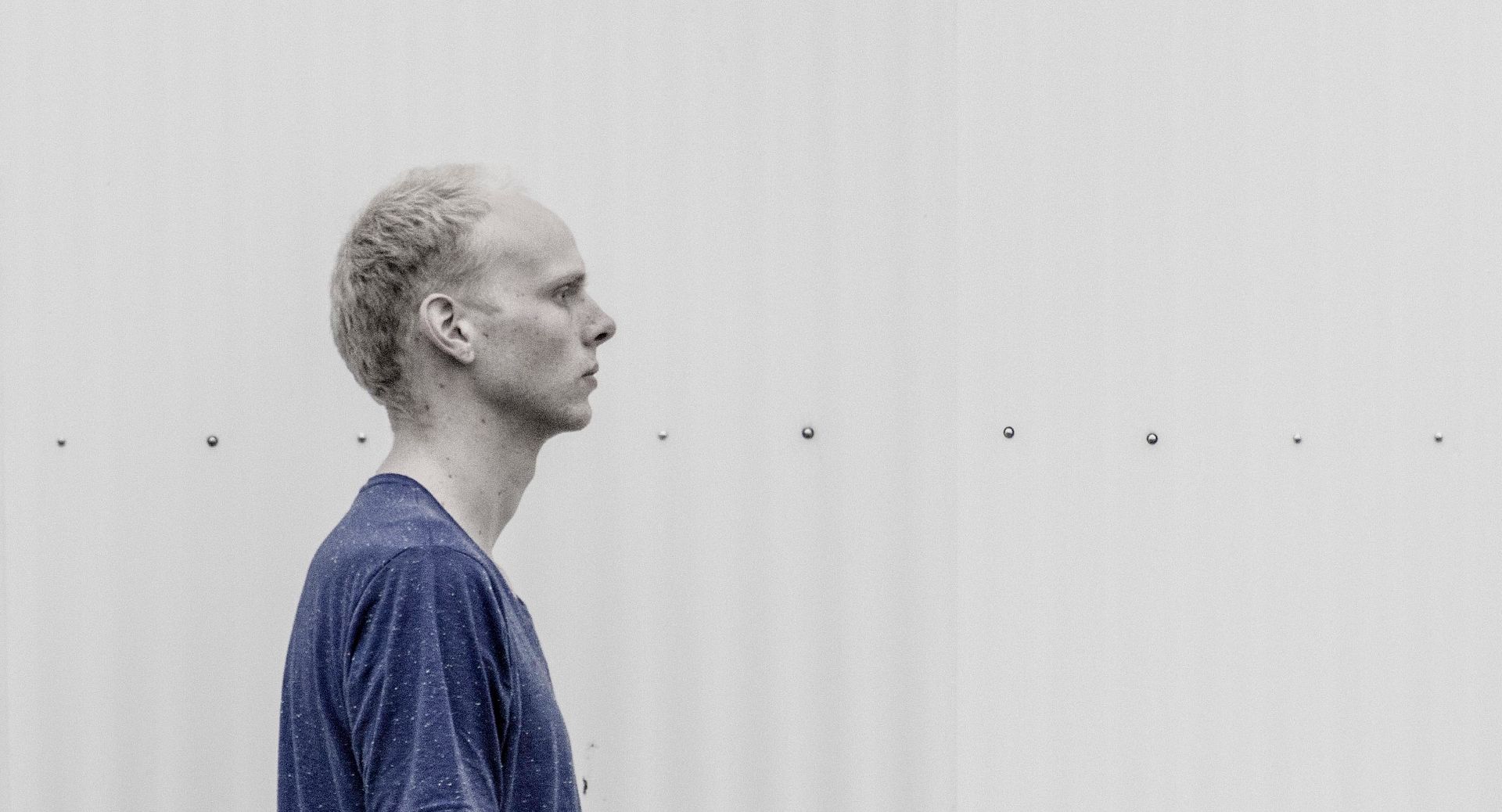 Hörður Már Bjarnason, also seen as part of Icelandic ensembles Nolo and Tonik, really spreads his wings with his solo project, M-Band. His debut album Haust (trans: Autumn) is a thing of beauty - a series of soundscapes characterised by his beautiful tenor vocals, deep electronic drones and sinuous melodies. Live, he brings the music to life by employing an array of pedals, loopers and samplers, also bringing to the stage a hypnotic physical presence that transcends any expectation of what a traditional "laptop set" might feel like. One to watch.
Nolo
Taking a more fuzzy, lo-fi approach are Nolo, whose casual, loosely played synth-pop is littered with scrawled guitar parts, earworm melodies and yelped vocals. They 'accidentally' released a second album by putting up a bunch of excellent demos on Bandcamp - tracks like 'Romeo', 'Passion' and 'Steel' have since become live favourites, with the crowd often singing every word. Nolo seem like one of those bands who could conquer the world, if only they could get out of bed.
Oyama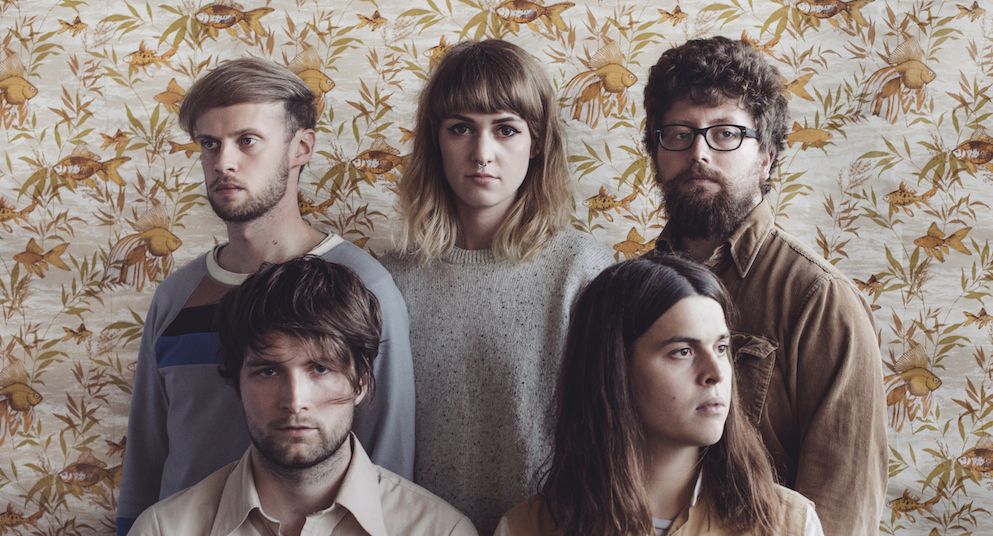 Something of a young-team supergroup, the five faces of Oyama might be familiar to those keeping an eye on the Icelandic indie scene in recent years - they boast members of Útidur, Sudden Weather Change, Swords of Chaos and Grísalappalísa, amongst others. But their sound is something quite different from all of the above - a mixture of distorted noise-rock and dreamy, expansive shoegaze-inflected soundscapes, with lyrics that offer a melancholy look at life in the world's Northernmost capital.
Just Another Snake Cult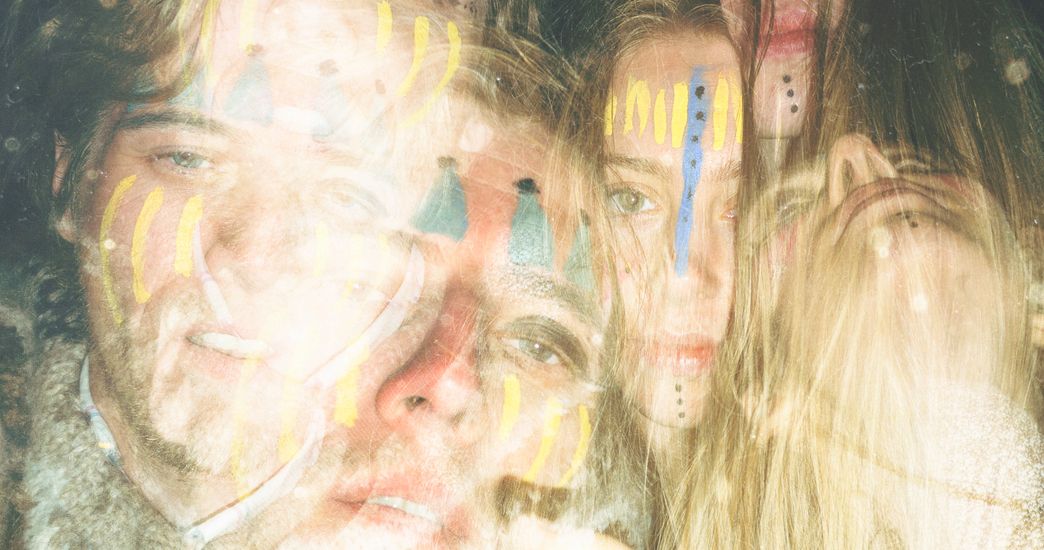 Þorír Bogasson - an Icelander brought up in North America - has been performing for several years under the Just Another Snake Cult moniker. The project has seen several formative iterations, most recently seen as a duo playing mostly cello, backing tracks and guitar. They play an eccentric and compelling surf/psych/acid hybrid that veers between discordant, folky autoharp ditties, echoey lo-fi pop and distorted indie-rock. If that sounds like a lot to fit into one band's sound, check out their recent Cupid Makes a Fool Of Me LP to see how they make it all gel.
Kippi Kaninus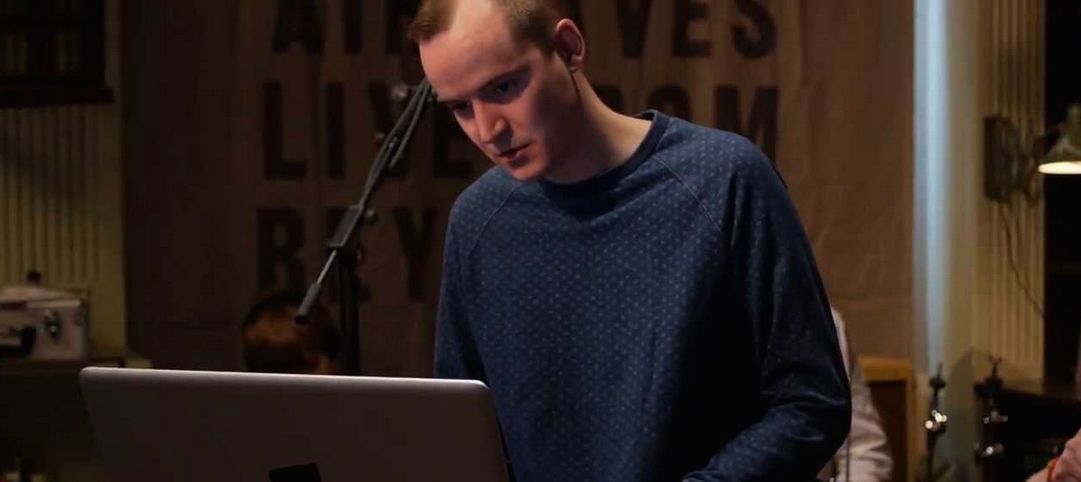 Starting off as a solo artist known for such experiments as sampling the inside of an apple whilst eating it, Kippi Kaninus' subtle and intriguing musical practise has settled into something quite special over recent years. With an expanded lineup featuring some of Iceland's brightest talents, the Kippi Kaninus ensemble creates atmospheric, largely instrumental music with an engaging lightness of touch. Fans of amiina, with whom band mainstay Vignir Karlsson (pictured) also plays, should definitely take a look.
Samaris
Since signing to One Little Indian, the secret of Samaris is out - they've been out touring for much of 2014 in support their debut album Silkidrangar - but they're still a must-see at Airwaves ´14. Their mixture of '90s-inflected beats, electronic drones and atmospheric clarinet lines is pushed to the next level by the one-off voice of singer Jófríður Ákadóttir, whose breathy vocals seem at once young and wise, humane and otherworldly.
Ghostigital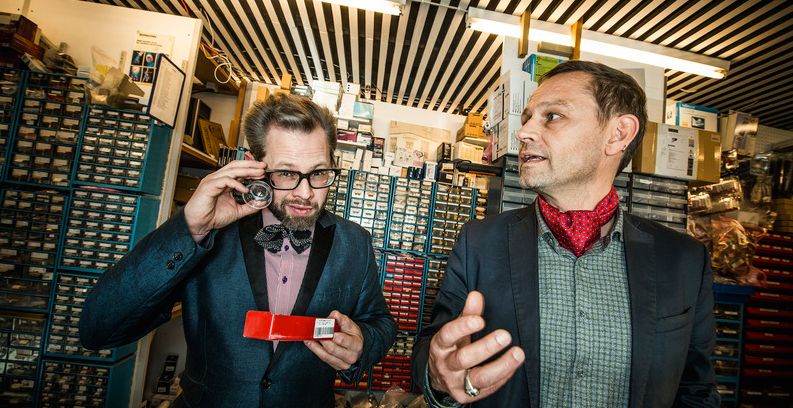 For a taste of pure, unhinged Icelandic craziness, go and see Ghostigital. Frontman Einar Örn was once a Sugarcube, and was the Culture Minister of Reykjavík after The Best Party famously stormed the city's council in post-crash elections; in Ghostigital, he's a yapping, ranting, shaking, twitching lightning-rod frontman. A first-wave punk with a futuristic imagination, Ghostigital are an invigorating, chaotic ensemble.
Grísalappalísa
This six-part rock 'n' roll band won local newspaper The Reykjavík Grapevine's "best live band" award in 2014. Go and see why - they're a bracing, fun, hi-energy, camp, theatrical spectacle.
Jóhann Jóhansson & The Reykjavík Symphony Orchestra
And as a finally recommendation, here's something a little different. Far from the younger end of the Reykjavík 101 spectrum, but equally as intriguing, is composer Jóhann Jóhansson, who presents his atmospheric soundtrack to The Miner's Hymn in the Eldborg concert hall at Harpa. Reworked for the Reykjavík Symphony Orchestra, this work is a tribute to the vanished mining culture of Northern England, so expect melancholic arrangememts and sumptuous visuals. It's worth noting that an extra ticket is required for this performance, so keep an eye on the Airwaves website for information on how to get one.