In no particular order, we're pleased to present
The 405
's top ten films of 2010. Looking back it might not have been the strongest year on average for film ever but there were certainly a couple of timeless gems, some interesting debuts, technological innovations, and Scott Pilgrim. Read on below for our look at the films of 2010 that, for sheer minute:entertainment ratio, you really don't want to miss out on.

Inception
Adam: So, did the top stop spinning? Even if we never find out that answer, "Inception" is still one of the most original and complex films of recent memory. Director Christopher Nolan has crafted an aesthetically beautiful movie that also makes you think, which is a rare occurrence at the theaters these days. Danny: Like Adam says, Inception has style and substance. Although some (myself included) will say the narrative can get a little muddled in places that doesn't detract from the shimmering and redemptive love story at the heart of the film, which is what really makes it tick. Also, some stunning performances from the likes of Tom Hardy and the ever-classy Joseph Gordon-Levitt, awesome visuals and surprisingly snappy dialogue in parts elevate Inception from a wistful daydream to some serious, third-level shit.

Scott Pilgrim Vs The World
Dylan: Although Edgar Wright's American debut may have lacking financially, it contained more soul than most of the year's movies combined. Stunning special effects, a hilarious script and incredibly original fight sequences managed to capture both the feel of the graphic novels, and be a fantastic piece of work in its own right. Danny: Let's not forget Nigel Godrich's amazing garage rock soundtrack (which we interviewed him about, amongst other things.)

Kick Ass
Danny: After the slew of good, bad, and abysmal super-hero movies of the last couple of years, comic book geeks and cinema-goers alike needed something to mix it all up and dispel the veil of cynicism. Enter Mark Millar's comic, adapted for the screen by Jane Goldman, and directed by Matthew Vaughn, about a no-power teenage vigilante whose only hope is nerve-damage that prevents him from feeling pain and an accidental partnership with lethal and a highly trained father-daughter crime-fighting duo. Kick-Ass is an important refresher for an entire genre effectively still in its infancy, and also a pioneer of the 'No Power Superhero' sub-genre (that I may have just coined.) The film will surely make its influence known (though audiences might not see the evidence for a few more months yet) in films such as 'The Green Hornet', it has some truly memorable performances from Chloe Moretz, Nic Cage and Aaron Johnson, Christopher Mintz-Plasse (who reprises his role in Kick-Ass 2 which is set to be very special indeed) and brought a new level of credibility to comic-book adaptations.

Toy Story 3
Adam: Yes, I'm man enough to admit that an animated motion picture was tied for my favorite movie of 2010. And it takes an even bigger man to confess the third installment in the revered "Toy Story" franchise left me crying like a colicky baby. Pixar has done it yet again. Just please don't tell anyone about the crying part.

A Single Man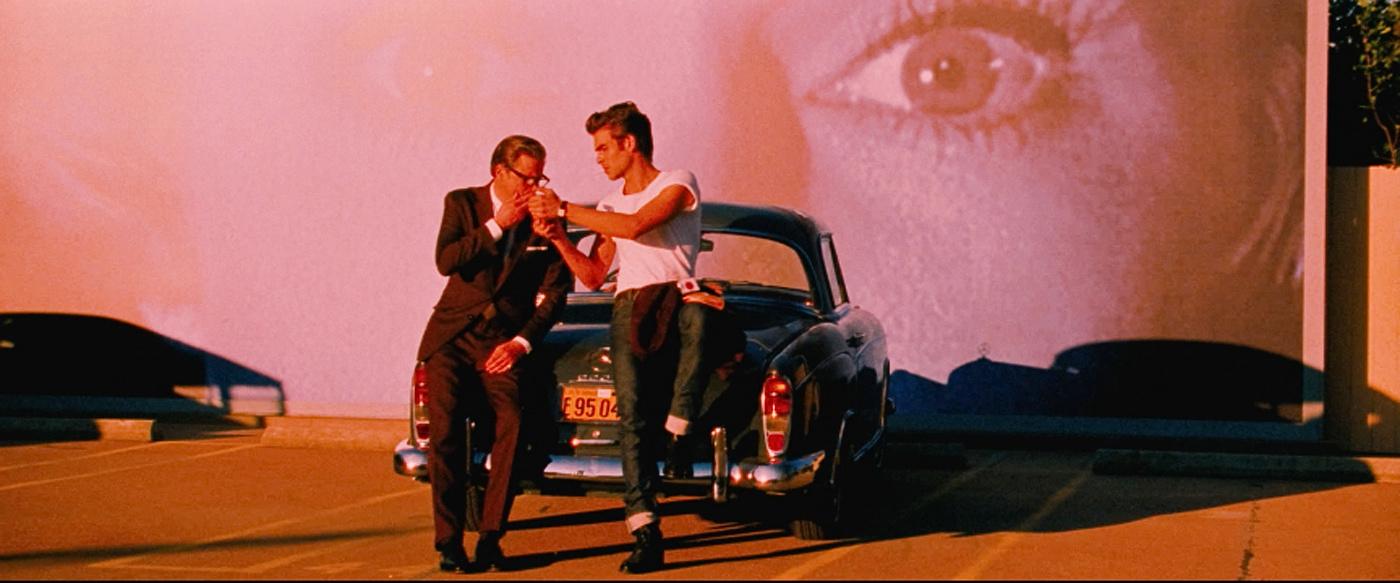 Danny: Tom Ford's directorial debut was always going to be suitably stylish but in this film is a perfect example of style and substance coming together to create something even greater than the sum of its considerable parts. Colin Firth plays a recently bereaved University lecturer who spends the vast majority of the film in intense depression, and contemplating suicide. Yet, his self-awareness of his despondency, the redemptive glimmer in the eyes of a love-struck and promising student, and the love of his best friend all give both the protagonist, and the film as a whole, an uncommon and liberating filter that sees beauty and hope in the smallest mundanities. Factor in the consummately sensitive handling of three quarters of the cast proper being homosexual, (unusual in film, but Ford has a deft enough touch that this fact is rendered incidental to the narrative) a potential life-time performance from Firth himself, and a script that is capable of making you cry and laugh at the same time, and A Single Man stands out for me as one of the moving, if not the best, film of the year.

The Social Network
Dylan: The Social Network- A Facebook movie? On paper this looked like an ninety minute spreadsheet . Yet it turned out to be one of the most enjoyable films of the year, and a real reflection of its time. Beautiful cinematography framed a tale of human relationships and betrayal. Fincher succeeds once again.

The Kids Are All Right
Yashoda: There's been a bit of a strange backlash against The Kids Are All Right: people seem to have adopted the attitude that 'if this were about a straight couple it would be boring.' Maybe so. But the fact remains, it's not about a straight couple. The Kids Are All Right turns the lens on a married lesbian couple (Annette Bening and Julianne Moore) whose children have come of age and want to find their biological father (Mark Ruffalo). His interloping causes havoc, turning the family upside down by bringing various insecurities into play. Telling you more would spoil the story, but I'll just say there are lots of laughs and lots of tears. In this day and age, mass entertainment probably does more to normalize social change in conservative minds than a thousand impassioned pleas in front of state capitols. And there was something simply wonderful about the way this film was executed: that being gay or straight doesn't fundamentally affect the fact that when two people grow and change together, circumstances may conspire to pull them apart - not even big picture circumstances like legislation, but the simple fact of being human.

Shutter Island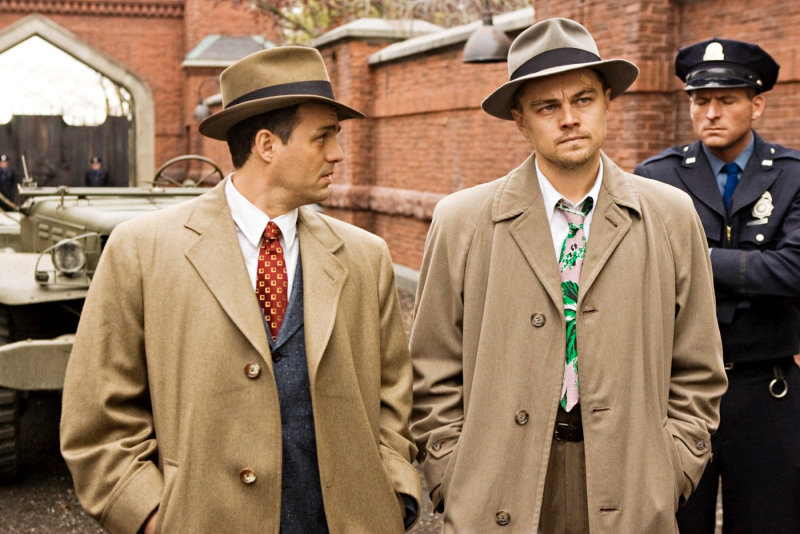 Marya: Martin Scorsese's most recent film - Shutter Island - was quite possibly 2010's most polarizing film. Those who loved it, critics and audience members alike, really loved it and those who hated it despised it. Regardless of its polarizing nature, it's a hard film to ignore, with an all-star cast including Leonardo DiCaprio, Ben Kingsley, Mark Ruffalo, Michelle WIlliams, Patricia Clarkson and Max Von Sydow. Add to that stellar cast top-notch production value, a haunting soundtrack and a twist many a viewer did not see coming and the result is a film that won't be long forgotten.

How To Train Your Dragon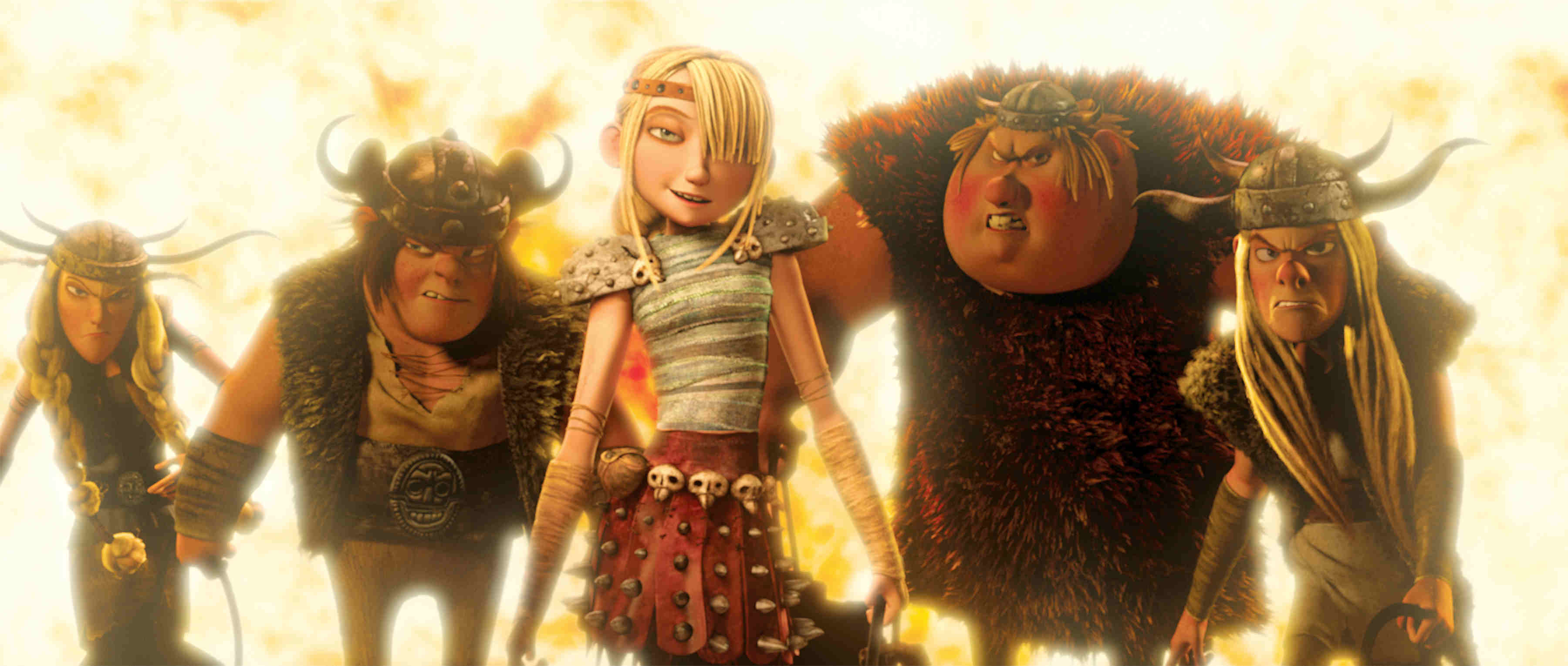 Stephen: A broken clock is right at least twice a day. Even a blind squirrel finds a nut once in a while. And every once in a while Dreamworks makes an animated movie to rival those from the Mouse House. How to Train your Dragon is the moving story of Hiccup (voiced by Jay Baruchel) and his relationship with a dragon. This simple premise gives rise to a thrilling story with electrifying animation, stunning action and, something often missing in Dreamworks titles; heart. With a brilliant voice cameo from Gerard Butler and overall, a gripping tale, this film is well deserving of its place on our top ten list.

Winter's Bone
Yashoda: Two million dollars was all it took for Debra Granik to make this superior film, with no sacrifice of atmosphere and one of the best ensemble performances of the year. Newcomer Jennifer Lawrence stars in this tale of survival in the land of Ozark hillbillies, where the family trade is crystal meth and livestock are the only currency. Like Precious and Fish Tank, the story revolves around the desperation of one young girl facing a life of extreme poverty and deprivation. But Ree is a different animal; she's tough and she's hopeful, even when faced with the knowledge that she might lose her only home in the dead of winter. And so she is forced on her own Odyssean quest, facing temptation and threats at every pit-stop on the way to finding her absent father. Without such a compelling heroine, the film might have become unrelentingly bleak, but thankfully we have Ree Dolly to root for. It's the performance of a lifetime, and you shouldn't miss it. What do you think of our list? Anything that we've criminally over-looked? Sound off in the comments below.