Welcome to the latest edition of 24 Frames. Andrew Jamieson will be guiding you through the exciting, confusing and often brilliant world of 'film'. Expect news, trailers and plenty of opinion.
The 'Reader Review' Edition
As 2013 nears its end I will be offering my thoughts on my top ten movies of 2013 - prior to that I would like to offer a collection of what other people enjoyed at the cinema or at home this year. I asked my contributors to provide me with a movie that they had enjoyed this year, however, their choice was not restricted to a piece which was released in this calendar year I hope you enjoy their reflections before my own top ten follows this Friday.
Captain Phillips (2013) by Ian Clementson, education consultant- United Kingdom
Tom Hanks and based on a true story were the two things which enticed me to see the movie Captain Phillips. Hanks is without doubt the best actor of his generation, a fact which is backed up by his performance in the movie. Although Hanks is the "star" of the show, his relatively unknown Somali counterpart (Barkhad Arli) must take a great deal of credit for his own portrayal of a Somali pirate. The movie does not glorify nor condone piracy in treacherous waters around Somalia, but gives an insight into why these young men feel the need to turn to crime in order to give them a better life.
For me one of the most significant parts of the movie was when "Muse" leader of the Somalian pirates, had boarded the ship and confronted Captain Phillips with the words " I am captain of the ship now." Hanks' stare and demeanour made the audience believe that he was replying with those immortal words, 'over my dead body you are'. Hanks didn't have to say it, you knew he meant it. There began about a thirty second "stare out" where neither man was going to give way. As we moved to the climax, this is where I believe the movie excelled and at the same time let itself down. It excelled through Hanks' acting ability, especially when he was rescued. The emotion he displayed was awesome, as if he had actually suffered this experience personally. For me the rescue, although tense and exciting, became too centred on US military might. All in all a very enjoyable movie, possibly the best movie I have seen all year, with Hanks once again outstanding.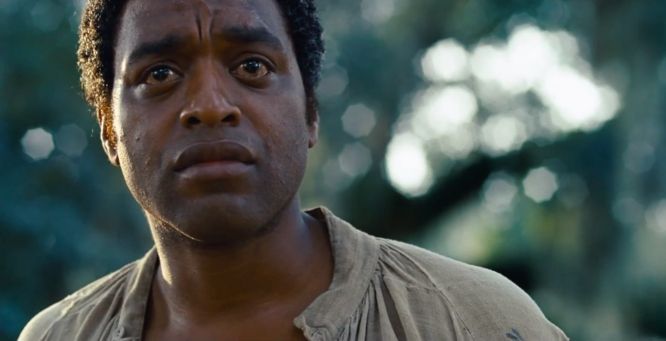 12 Years a Slave (2013) by Kyle Pinion (pictured above), owner and director of Geekrex.com- United States
While every year, I usually have one or two films that battle for my top spot in a given 12 months as Zero Dark Thirty walked away with it in 2012! So far I've only had two contenders come close to that elusive gold medal in 2013. Until last month, I would have said that Before Midnight (2013) would have been far and away my favourite film of the year so far. It certainly was my most anticipated. That is until I saw Steve McQueen's 12 Years A Slave.
I've become a big fan of McQueen's work in the past few years. I particularly note how haunting found his 2011 offering Shame, which if it weren't for Drive (2011), would have been my top film for that year. But this time around, his adaptation of the painful journey of Solomon Northup is a story of the human spirit, but from the perspective of not only the enslaved, but the slaver as well. It is uncompromising, but also somewhat shockingly even handed in portraying the effect that being in a position of power over other human beings can have over the mental process of the person in question.
McQueen's sense of stillness and brute force allows his tale to break through the somewhat sweeping scope that a lesser, more saccharine filmmaker might have taken the material to. He's promptly aided in this task by a powerhouse performance by Chiwetel Ejiofor, in what will surely be an Academy Award Nominated performance and Michael Fassbender, in an equally up to the task supporting role, that to some, might have stolen the show. 12 Years a Slave is an example of what biographical filmmaking can and should be.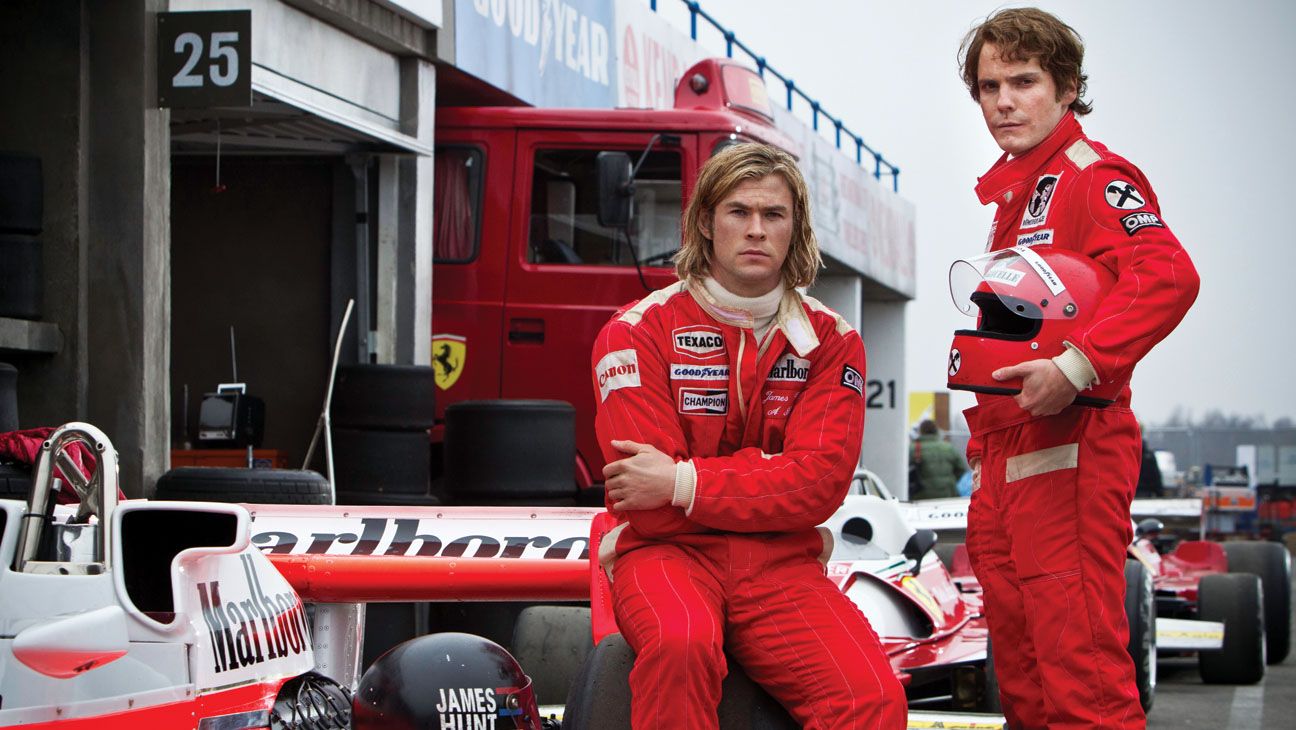 Rush by Jenna Bone MA, teacher- United Kingdom
I went along to see this film not really expecting to enjoy it. In a sport which is male dominated I genuinely thought it would be little more than a testosterone filled 2 hours. However, I was very pleasantly surprised. The film was a little slow to get into but after the first 20 minutes I found myself immersed into the field of Formula One racing and the trials and tribulations that the drivers originally found themselves in.
The actors and director did an excellent job at portraying the way in which Niki Lauda was torn between his love for the sport and his domestic life, specifically the scene towards the end where he gave up his challenge to the title following flash backs to how supportive and loving his wife had been. This was very subtly done and allowed the audience to see that the world of F1 was not just sex, drugs and debauchery. His character was in beautiful contrast to that of James Hunt who at times became caught up in what was expected of him as a Formula One driver and the search for fame and fortune. The two enemies grew together throughout the story and towards the end had a mutual respect which was evident on the big screen.
The effects were beautiful at times and it did actually feel like we were transported back to 1970s. For not expecting much I came away from the cinema moved, humbled and glad that I had given it a chance. It was far from a machismo fuelled production; instead it balanced exceptionally well the drive for success with the importance of remembering what is important in life with James Hunt ultimately losing his wife in return for chasing the big time. A stark reminder to not get too caught up in materialistic assertions, which was the realisation that Lauda made in that touching scene.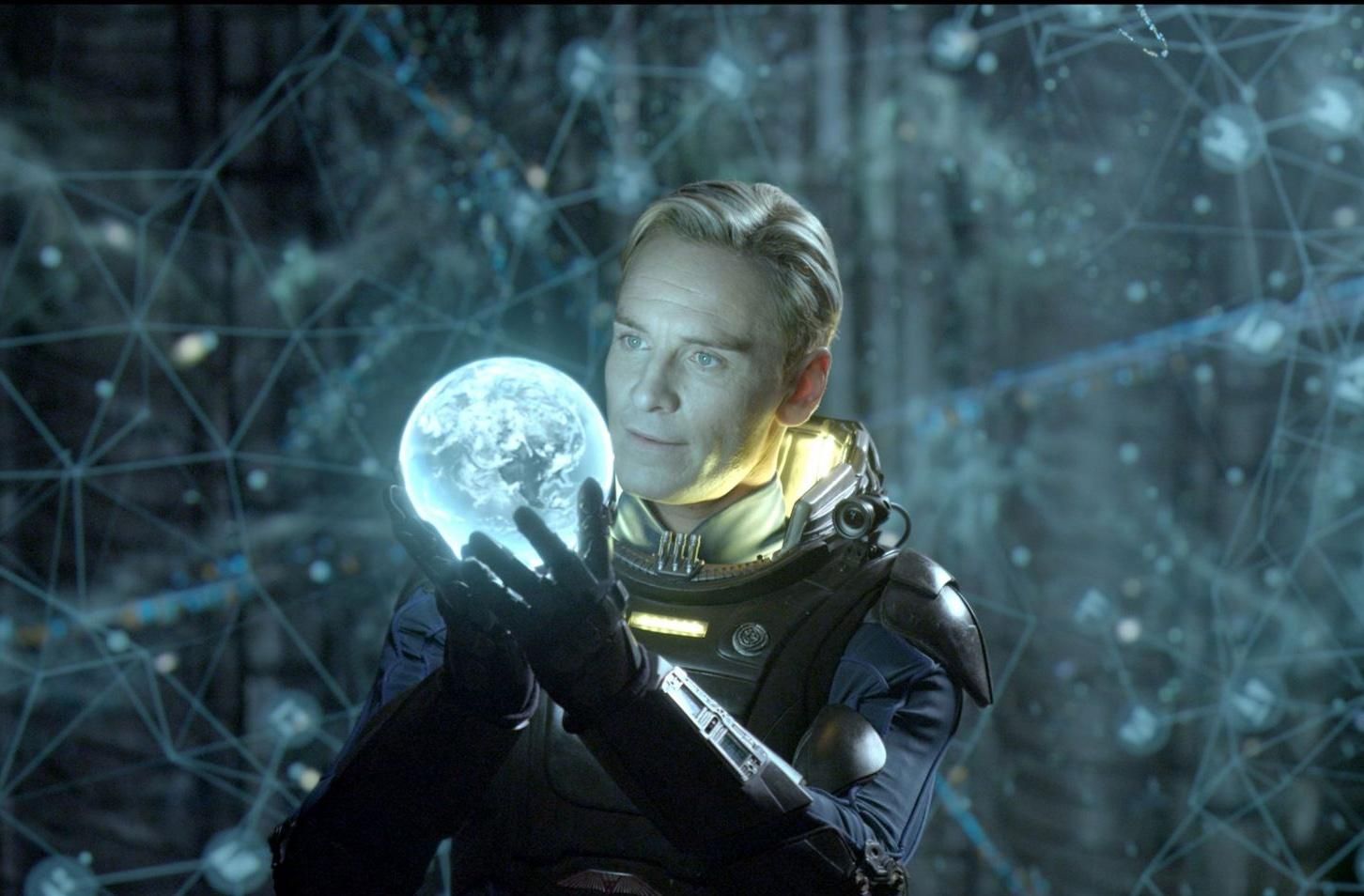 Prometheus (2012) by Paul Lancaster, IT development consultant- United Kingdom
My favourite film has got to be Prometheus. It's everything I want a sci-fi film in space to be - epic in scale and ambitious in scope as it tackles mankind's greatest questions - 'Where did we come from?' and 'What happens after we die?' Describing it as a prequel to the 'Alien' films does it a disservice as you don't need to have seen them to enjoy it. With director Sir Ridley Scott at the helm you know it's going to be spectacular and the unconventionally beautiful Noomi Rapace is truly superb as the central female character who undergoes a painful transformation from pacifist to kickass alien fighter as the story plays out. Michael Fassbender is also a real joy to watch as the android 'David' with murky motives who bears more than a passing resemblance to late 70s David Bowie. One of the things I liked best about the film was that it didn't try to neatly answer all the questions at the end. The purpose of any great work of art should be to change the viewer and Prometheus has definitely had an impact on me as the questions linger on in my head!.
Thanks to all of our contributors to 24 Frames this week, I will be back on Friday with my top ten.