Last week I was idly watching a digital television channel when I noticed that Michael Mann's Heat (1995) was on. Seeing the Robert De Niro/Al Pacino thriller was not only nostalgic, but it made me consider the influences that movies have on our subjective cultural and personal understandings of ourselves and the world around us.
In 1995, after being turned away at many movie theatres by vigilant staff with my friend as we illegally attempted to go and see David Fincher's Se7en (pictured above), I began a quest. I bought the book and I purchased the prints of the stars of the movie from my cinema's souvenir shop (a rare and archaic pleasure which has sadly been lost). Of course the ending of the movie was ruined by reading the novel, but the impact it had on me was immense. That same year I (illegally) got to see Braveheart (1995) and of course Heat.
After watching both movies, I could have sat through either of them straight away. My baptism of fire had arrived and although I had flouted the law (twice), I can still remember the cinema chain, the size of the popcorn we ate and the beauty of the night sky outside my local shopping centre's multiplex screen. As the nineties ran on so did my familiarity with the actors I liked; I chomped when talking like Brad Pitt; I tried to be smug and smile like Tom Cruise and my favourite directors drew me in with their creativity and genius.
As the millennium drew in and my teenage years closed out, my love of cinema stopped being simply an aesthetic choice as I realised I'd found a new, intimate relationship with cinema that offered a beautiful sense of emotional and creative consanguinity.
Over the years I saw my own personal experiences, longings, happiness and sadness illustrated in many pictures, which not only entertained me but served as a way to access my most intimate secrets, loves and desires. The world renowned Film critic Mark Kermode makes reference to this idea in his biography as he describes the first time he saw his favourite movie as an almost out of body experience. It is this reference that's key to understanding what I've written here. As a paradoxically agnostic atheist I regularly find myself being critical of dogmatic religious principles, although in my opinion the best religious figures use the medium as a path towards their own enlightenment and the world around them in an emotional and altruistic sense. Therefore, while I'll always remain critical of religion, any criticism also has to be gauged against the fact that I have a spiritual connection to cinema which in some ways may be as cathartic as religious iconography is to church-goers. The central difference with the two though is that for me cinema is about humanism and the pursuit of truth without needing to subscribe to a defined ideology, unlike religion your attachment to certain movies changes through time as it is also defined by the experiences in your life and not a central dogma.
I've been lucky enough to watch wonderful work from Michael Mann, Steven Spielberg, Martin Scorsese, David Fincher and Ridley Scott amongst many others over the course of my life time but my favourite director is Christopher Nolan. For some reason he writes pictures that appeal to not only own personal life experiences and vulnerabilities, but also the aesthetic focus that defined my early cinematic adventures. Inception (2010) helped me to get over a lost love who haunted my dreams and The Dark Knight Rises (2012) helped to show me that memory was no longer a prison and it is okay to move beyond the constraints of painful memories. This cathartic resonance was brought about by an emotional connection with the story and of course a love of cinema. Blue is the Warmest colour's (2013) portrayal of lost love me of my own personal travails, while 12 Years a Slave (2013) offered me an insight into my own thoughts about tragic history and its political and emotional cost on us all. If anything, cinema always points me personally toward a place of enlightenment.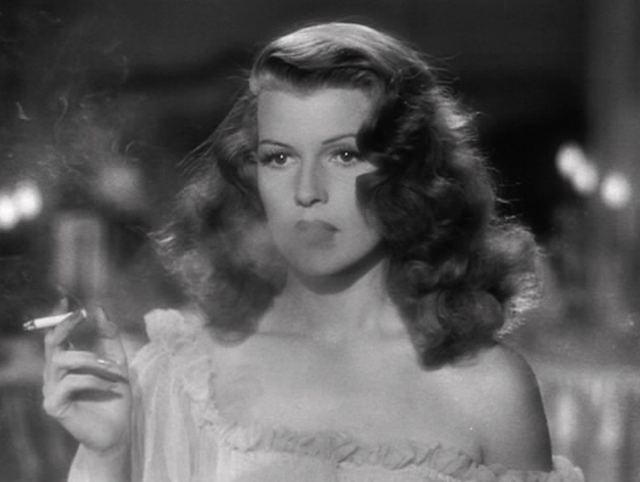 Just as the prisoners of Shawshank Redemption (1994) found hope beyond the prison walls as they watched Rita Hayworth in Gilda (1946), I too see the hope in cinema (even Nelson Mandela admitted movies were one of the things that kept him going during his incarceration in South Africa). Not only do these prisoners see hope in the femininity and sexuality of Rita Hayworth, they also are witness to the true wonder of cinema.
Of course, I'm just as happy with a silly action picture or comedy as the next person, but I do believe that cinema is the greatest medium in the world and its wonder and scope is something that I know will continue throughout the rest of my life.