Welcome to the latest edition of 24 Frames. Sahara Shrestha and Andrew Jamieson will be guiding you through the exciting, confusing and often brilliant world of 'film'. Expect news, trailers and plenty of opinion.
The latest edition is brought to you by Andrew Jamieson, who can be found on twitter over at @theghostwriterc.
The 'Cinematographer' Edition
As any regular reader of 24 Frames will know, I am a fan of the auteur. A director who builds their motion picture as part of the organic process of movie making is truly a sight to behold. While actors and scriptwriters form an integral part of the creative process, it is the director of photography (DP) who is the final part of the jigsaw in any director's entourage.
Next month sees the release of The Counselor (2013) by Ridley Scott. I cite Scott here as his name is pushed to the forefront of all of the marketing for his movies - of course this is to his credit as he is a director who understands how to work with actors, while the management of his design and creative teams is second to none. However if we return to one movie that helped to establish him, the seminal science fiction thriller Bladerunner (1982), Scott's vision was realised with the assistance of Jordan Cronenweth who had previously worked on Brewester McCloud (1970), a film with a completely different palette and story aesthetic to Scott's eventual masterpiece. Here we see the union between director and cinematographer evolve to create something so visually memorable that it remains an inspirational piece of cinema and science fiction history. Sadly Cronenweth passed away in 1996, but his legend will live on for a very long time.
What Ridley Scott's name also signifies is his reputation as a visual pioneer. For Prometheus (2012) Scott used Darius Wolski as his DP, and he has also hired him for the Michael Fassbender-helmed drama which opens in November. This continuity is something that Scott has not always embraced perhaps because of the high output of his product in recent times. John Matheson, Alexander Witt and Harry Savides and many others have been used over the past few years. It is because of Scott's slightly macho force of will (which is always present on any commentary from the director) that having a variety of cinematographers has not affected his reputation as a director with a visually versatile repertoire.
Michael Mann recently featured on a new documentary for Christopher Nolan's Dark Knight trilogy collector's edition, and the two directors, while renowned for their visual diversity, are dissimilar to Scott in that they rely on the continuity of their cinematographer to cement each movie's admittedly different colour and structural palette.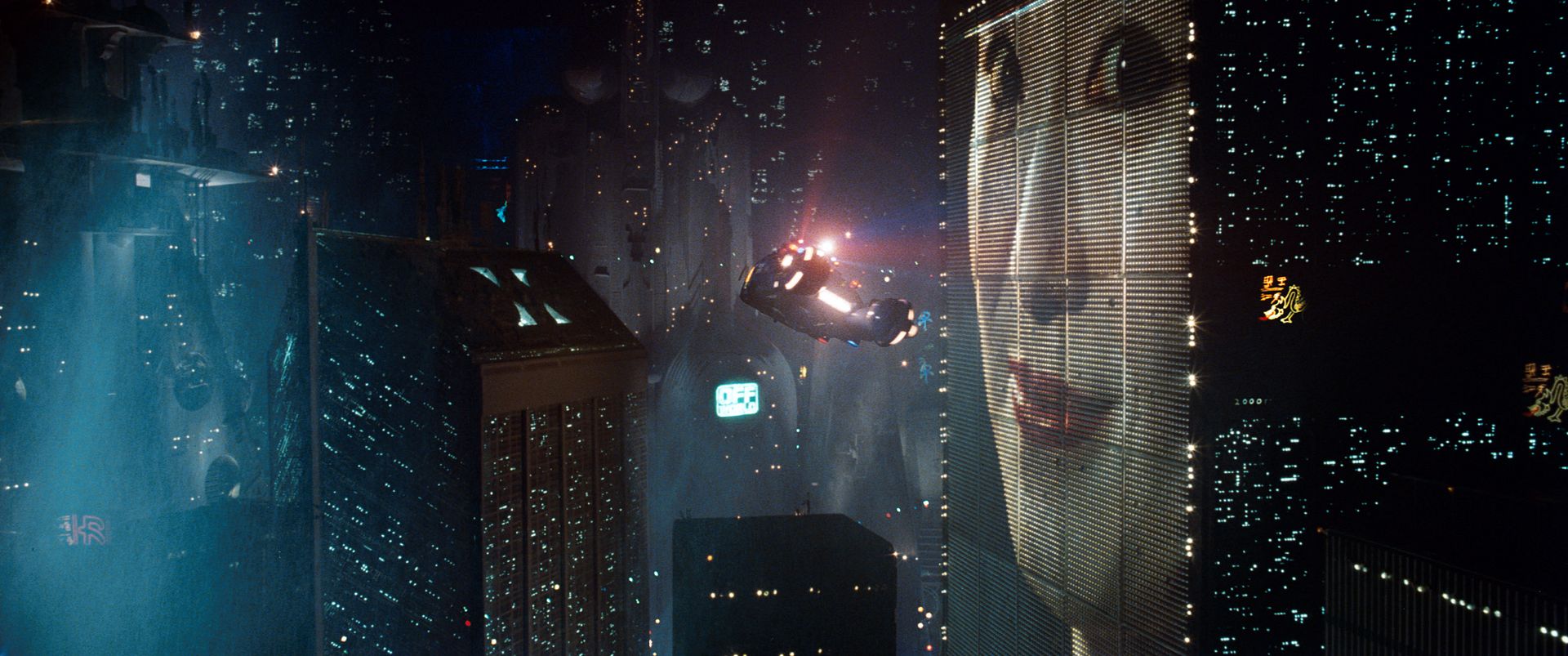 Mann used Dante Spinotti on The Last of The Mohicans (1992), Heat (1995), The Insider (1999) and Public enemies (2009), and three other directors of photography for Collateral (2001), Ali (2001) and Miami Vice (2006) respectively. Whilst Nolan has worked extensively with Wally Pfister.
Pfister earned his stripes working on erotic thrillers like Secret Games 3 (1994) and Animal Instincts (1994) for Greg Dark. Here Pfister made low budgets and lingerie look like it had been shot for a million dollars. If anything he is proof that visual flair can come rise from anywhere - from low budget late night fare, to the expensive music videos that brought the likes of David Fincher to the fore.
My main point here is that if the two directors mentioned above had not found a creative union with their respective cinematographers, then the directors own careers may not have been as distinguished as they have been. Pfister designs his lighting from the story upward which is evident on each film he has worked on. This is also how his director works.
Michael Mann directs Al Pacino and Robert De Niro in Heat (1995)
As CGI dominates the marketplace, the DP on a movie must spread themselves more heavily across the whole production, like the director does. On a big effects picture they must now work with the art and design teams from these special effects houses who sometimes work in different companies and different countries, while attempting to maintain visual consistency, and their director's creative desire. Their work is made harder by these factors - so their final product, when good, deserves even more credit than perhaps was warranted in the days of black and white movies.
There is so much talent in the industry today working on a variety of budgets and genres, that their work should be lauded. From Roger Deakins and Sean Bobbit, to a young kid lighting his first short film for five thousand dollars, they are the lifeblood of cinema. I must also make the rather disturbing point that women are again sidelined by the industry here, despite awe inspiring work from the likes of Maryse Alberti The Wrestler (2008) and Rain Kathy Li Uncertainty (2009) amongst many others. Despite this qualm, please celebrate the cinematographer on your next trip to the movies. They all help to create these unforgettable moments.