Director James Gray is a seemingly lauded figure around Hollywood following We own the Night (2007), which mixed noir thrills with a story about brothers on different sides of the law. Gray then helmed Two Lovers (2008) and has since co-written Guillaume Canet's Blood Ties (2013). Here he rejoins Joaquin Phoenix and the brilliant Marion Cotillard.
Cotillard plays Ewa Cybulska, a Polish immigrant scarred by the First World War. We first meet Ewa at Ellis Island when she is separated from her sister due to her illness - she then meets a corrupt individual named Bruno Weiss (Phoenix) who sells her into a world of prostitution. Ewa then encounters magician and former alcoholic Emil, who attempts to broaden the horizons of her heart as the spectre of poverty and time hangs over each character.
The movie is visually stunning, as the director uses a maroon colour palette to frame the story. The visuals actually reminded me of the New York portrayed via flashback in The Godfather: Part 2. The first twenty minutes role along with a marvellous sense of melodrama and portent. The script is ably assisted by Cotillard who once again proves that she is one of the best actresses of hers and anybody else's generation.
The movie unfortunately suffers from a languid and laboriously paced narrative that prompted my body to shift into a narcoleptic frenzy. The plot betrays any intimacy with Ewa'a character and her plight; it's left to the actors to deliver depth to the narrative and unfortunately it's barely existent. Another critical flaw of the story is the fact that the one time the director uses a visual flourish to portray the difference between Ewa's life in Poland and its sad demise (as the Kaiser's troops enter) he wastes this poignant moment. Also if you are going to portray the harrowing effects that the First World War had on Europe and the immigrants who entered the United States then surely this thematic idea should resonate throughout the movie and should not be confined to the opening half hour of the picture.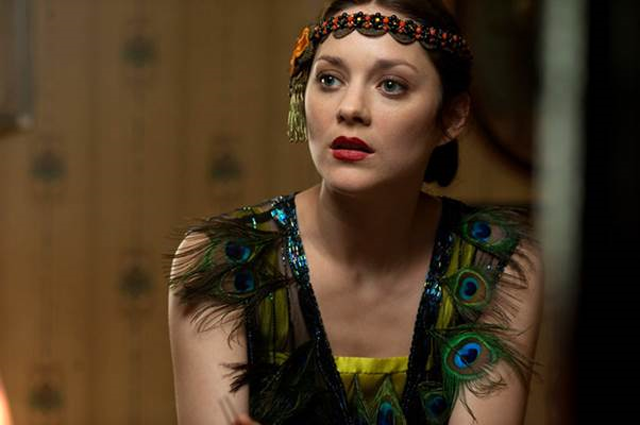 Gray wants to paint a picture of a depraved and violent world while taming it, so much so that it becomes an opaquely boring piece of character writing that fails to grasp the most interesting facets of the story and instead tells a boring tale as he wastes the elements that should be exciting and inspiring. While Blood Ties was saved by Canet's own love of American music and an iconic cinematic decade, here he fails to portray a story that is even interesting or historically transcendent.
Remner and Phoenix do their best with the script, but we learn nothing about their personas apart from a few scenes of conflict that are unintentionally stupid and comedic. We learn little to nothing about their history, motivations or why they are so opposed to one another.
In short The Immigrant is a portentously boring piece of cinema that wastes a wonderful cast. The movie's pacing problems utterly destroy any hope for an involving story and the narrative is framed in such a way that it arrives at Ellis Island and then disappears into a vortex; it is to Marion Cotillard's credit that she is the only memorable part of this beautiful nightmare of a movie.
The Immigrant was released in the US on Friday 16th May, a UK date has yet to be announced.