Welcome to the 405's latest column, 24 Frames. Writers Sahara Shrestha and Andrew Jamieson will be guiding you through the exciting, confusing and often brilliant world of 'film'. Expect news, trailers and plenty of opinion.
The first edition is brought to you by Sahara Shresth, who can be found on twitter over at @sanssequel.
James Franco and Crowd Funding
James Franco is the newest in the trend of celebrities asking for funds from fans but I'm not going to ridicule him the way Zosia Mamet (privileged daugher of David Mamet, and a quarter of the girls from hot HBO series, Girls) was for wanting to make a song-video. And I'm not going to be mad at him the way critics were with Zach Braff (who got paid $350,000 per episode of Scrubs) for wanting the public to pay the costs of his movie-making because you have to admit, Franco hosted the Oscars of 2011 in such great stupor. Expect a similar voicemail delivered straight to your ears from the man if you can make out a check for $450.
He also totally DIY'd The Broken Tower, a drama based on the poet Hart Crane, played by Franco who cast his mother to play the mother and his younger brother to play the younger poet. Franco recently adapted William Faulkner's As I Lay Dying without any of my money and is on Indiegogo, a fundraising platform like kickstarter, where he will receive any and everything he raises for a trilogy of films based on a book of short stories that he wrote and titled Palo Alto. It isn't clear if he's going to direct this one as well but he lists four emerging filmmakers: Nina Ljeti, Vladimir Bourdeau de Fontenay, Bruce Thierry Chung, and Gabrielle Demeestere. Not to mention, the profits are going to be donated to the non-profit, Art of Elysium, while thousands can get you producer creds and the kind of dinner very important persons eat. So far he's reached $50,000 of his $500,000 goal.
For more information, head here.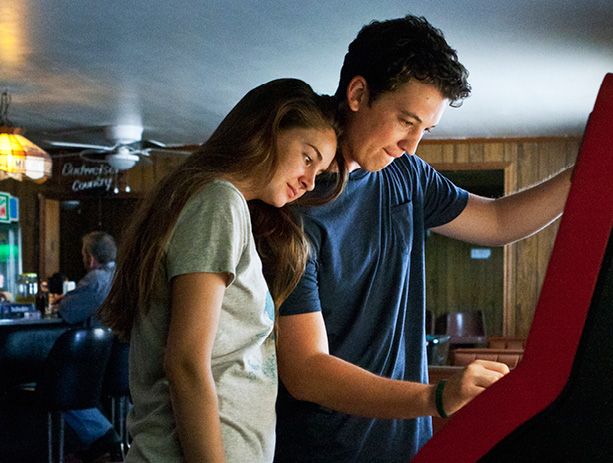 BAM Cinema Festival 2013 Kicks Off
BAM is celebrating the 5th of its annual film festivals over at Brooklyn, New York. Opening on June 19th at the brand-new Steinberg Screen at the BAM Harvey Theater, a former movie palace restored for screenings with state-of-the-art digital projection and sound, is David Lowery's Aint Them Bodies Saints. Starring Casey Affleck and Rooney Mara, and set in the gritty landscape of rural Texas in the 1970s, this period piece has been described as a "grand, doomed love story," or rather a "collision of love and crime." The film's visual qualities have also been compared to that of Terrance Malick, but with much tighter scripting.
The Spectacular Now is another love story that's screening in the festival, but this one takes place in high school land and is less melancholy, more comedy from the writers of 500 Days Of Summer. Director James Ponsoldt, a lover of "unbroken emotional moments" who employs a lot of long takes in the film says the movie is an "honest" love story, "a romantic tale about what it is to be a teenager." Miles Teller plays Sutter, a popular guy who drinks and parties a lot but has no future goals. After Sutter's girlfriend dumps him he wakes up in the lawn of his classmate Aimee, played by Shailene Woodley of The Descandents. Woodley describes her character as someone who isn't your stereotypical nerd, but a girl who consciously refuses to socialize with others because she sees nothing in common with them while holding herself more intelligent and ambitious about college and future plans. This doesn't stop Aimee and Sutter from forming a connection, however.
Steering away from the theme of love and drama amongst the festival picks is the surrealist deadpan Computer Chess. Director of Funny Ha Ha, Mutual Appreciation, and Beeswax, Andrew Bujalski offers this lo-fi black and white comedy about an imaginary chess tournament set in the 80s. Shot entirely with a vintage Portapak U-Matic, critics warn that the film might be mistaken for a documentary where chess-playing computers and its nerdy programmers are set against a peevish grandmaster to see who reigns champion: man or machine. "What is your favorite chess piece, asks an interviewer to one of the attendees, who responds, "I guess the Queen," and pauses in silence, looking about for a reason only to find no special reason why. Critics rate the movie "funny," "brilliant" and at times "endearingly nutty."
For more information, head here.