This weekend sees the cinematic focus shift to the biggest awards ceremony of the year, and while I have my issues with the Oscars - which you can read about here - I am nevertheless excited to see who takes home a statue. For today's edition of 24 Frames, I looked at the main categories and picked my choices for winners.
Best Picture
American Hustle
Captain Phillips
Dallas Buyers Club
Gravity
Her
Nebraska
Philomena
12 Years a Slave
The Wolf of Wall Street


Winner:
12 Years a Slave
This was one of the hardest categories to decide as the two front runners Gravity (2013) and 12 Years a Slave (2013) were two of my favourite movies of the last twelve months. My reviews for both can be found here and here
I chose 12 years here because I thought the movie transcended a 'simple cinematic experience', while also maintaining a narrative that was still broadly cinematic. It redefines the popular perceptions relating to the shame of slavery and still manages to offer a cathartic story that paradoxically is also one of the most morally vibrant and dynamically framed pictures of all time. All of the nominees have their merits, but this was an experience that was unforgettable for me.
Best Director
Steve McQueen (12 Years a Slave)
Alfonso Cuaron (Gravity)
Alexander Payne (Nebraska)
Martin Scorsese (The Wolf of Wall Street)


Winner:
Alfonso Cuaron (Gravity)
I choose Cuaron here because he manages to create a visually vibrant world with a narrative that is focused on one main protagonist. I also think Cuaron deserves credit because he helped to visualise a world in which much of it does not exist when shooting. Honestly though, this award should also go to McQueen for his flawless direction of actors, and his direction of Sean Bobbit's camera. But Cuaron just edges this for me.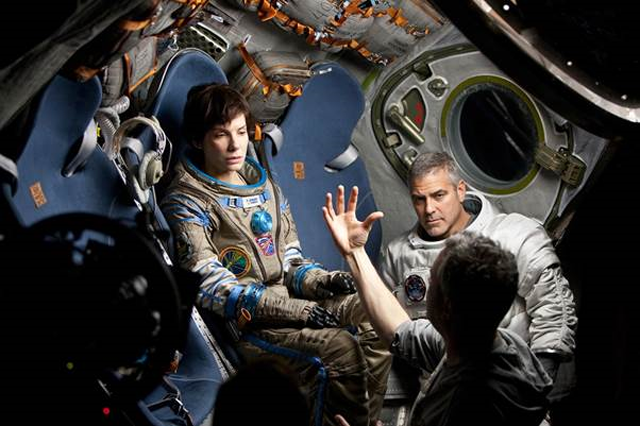 Best Actress
Cate Blanchett (Blue Jasmine)
Amy Adams (American Hustle)
Sandra Bullock (Gravity)
Meryl Streep (August:Osage County)
Judi Dench (Philomena)


Winner:
Cate Blanchett (Blue Jasmine)
Cate Blanchett brought humour, vulnerability and range to her portrayal of a woman who was essentially a fish out of water. Jasmine's sadness and ambiguity was wonder brought to life by Blanchett in the final frame of the movie.
Best Actor
Christian Bale (American Hustle)
Bruce Dern (Nebraska)
Leonardo DiCaprio (The Wolf of Wall Street)
Chiwetel Ejiofor (12 Years a Slave)


Winner:
Matthew McConaughey (Dallas Buyers Club)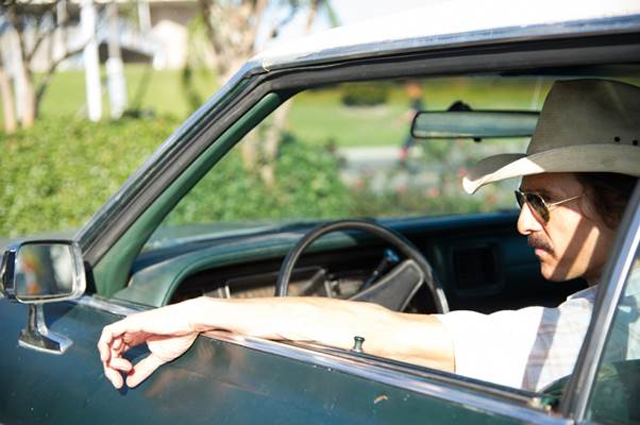 A wonderful performance, McConaughey brought humility to a homophobic and flawed character and therefore made him likeable. He also brought about a movie that may not have been financed without him to the silver screen. Although everybody in this category would be an honourable winner, I loved McConaughey's portrayal of Ron Woodruff.
Best Supporting actor: Michael Fassbender (12 Years a Slave)
Best Supporting actress: Lupita Nyong'o (12 Years a Slave)
Cinematography: Roger A Deakins (Prisoners)
Documentary Feature The Act of Killing (Joshua Oppenheimer and Signe Byrge Sorenson)
Music: Steven Price (Gravity)
Music (original song) Pharrell Williams - 'Happy' from Despicable Me 2
Visual Effects: Tim Webber, Chris Lawrence, David Shirk and Neil Corbould (Gravity)
Production Design: Judy Becker, Heather Loeffler (American Hustle)
Best adapted screenplay: John Ridley (12 Years a Slave)
Best original screenplay: Spike Jonze (Her)
So those are my choices in the categories I value the most at the Academy awards, I hope you all enjoy the ceremony and I wish all of the nominees luck as they endeavour to win the industry's biggest prizes.