The capital of Sweden, Stockholm, inevitably receives more attention than Sweden's second city of Gothenburg but do not be fooled: the West Coast destination is a thriving, invigorating beast.
Gothenburg is a both a University town and the largest port in the Nordic countries, creating a perfect storm for creativity, youth, culture, history, yet affordability. Travel around Sweden and you'll soon hear tales of a unique sense of humour from Gothenburgers that's apparently hard to translate and describe; the words witty, quirky, silly, hilarious - with a fair few 'I don't get its' too. The closest to our culture is the "scouse wit" but even then it's a comparison that just doesn't exist on these shores.
Despite Stockholm's buoyant music scene, it's Gothenburg that plays host to the largest music Festival in Sweden - Way Out West - where the 405 will be headed this year. In celebration of this, and also we're going to admit as a purely selfish thing to make our stay more fruitful, we asked some Gothenburg-based (or former Gothenburg-based) music acts to tip is off of their very favourite places to visit in the city.
Recommendations from André Laos
A guide to two of the best bars in Gothenburg, here interpreted as Ricky Gervais, orchestrated by André Laos. Cast: Philip Gates, Karl Åberg.
Liebling — Donwtown, close to the avenue, nightlife and shopping.
Kungstorget 11, 411 10 Göteborg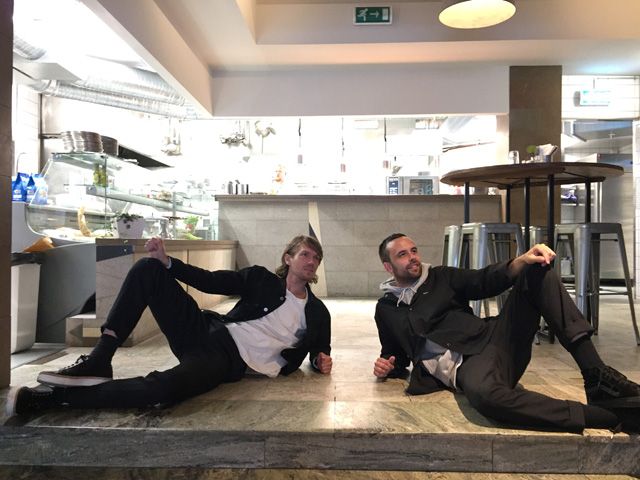 A place to start the day, evening or night. With the mastermind Omid Barari and his gunslinger Nima Tahvilzadeh behind the bar, nothing can go wrong. Paying these guys a visit, enjoying their Negroni and listening to the latest in deep gossip from the city of Gothenburg is more than one can ask for.
Music: Look out for resident DJ Daniel Stranéus.
Food: Any/All Good
Folk - Located in the lobby of a theater at Järntorget.
Olof Palmes plats, 413 04 Göteborg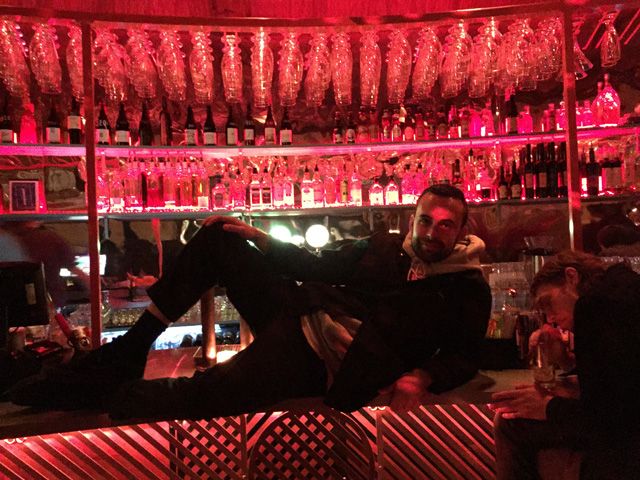 Vegetarian food, excellent DJs and a staff to kill for. That's the recipe that Folk ("People" in Swedish) have been successful with. Ask for Per Nilsson to guide you through their selection of wines that are, in fact, 100% natural and bio! This place tends to turn into a loud spot once the DJ hits the decks and get the crowd going. Local beers, sometimes cider and lots of laughs.
Music: Be in time to catch a local live band in a close-up environment.
Food: Any/All Good
Recommendations from Sea Lion
Hagabion
Linnégatan 21
It's a small cinema with smaller films that are not blockbusters and a really nice restaurant/bar. It's all veggie and in a beautiful building. It opens around 5pm I think and gets really crowded pretty fast so it's good to be there early if you want to sit down.
Dirty Records
Andra Långgatan 4A
This is my favourite café/record store. It's super nice and always stays the same. They have organic everything and vegan cake and stuff like that and bake the best bread. Every Friday they have a live show around 6pm or so. Anybody is allowed to book a gig there - I had my first solo gig ever there actually. I had brought my demo in and wanted to ask for a gig and they didn't even take the demo, they just booked me a date. So it's any kind of music really, and the coffee is always crazy strong and makes you dizzy like no other coffee I've ever tried.
Masthuggskyrkan (A church high up on the mountain Masthuggsberget)
Storebackegatan 15
This is the nicest place if you're gonna bring a Folköl (beer you can get in the supermarket) and just sit outside. It has a view of all the good sides of the city and is really beautiful and not at all busy. It's amazing up there during night time, especially during dark rainy days.
Hagabion
Linnégatan 21
This place is everything you need for a good night in the city. Delicious vegetarian food and a really nice patio. Also, the selection of films that they show (the place is an old movie theatre) is excellent.
Röda Sten
Röda Sten 1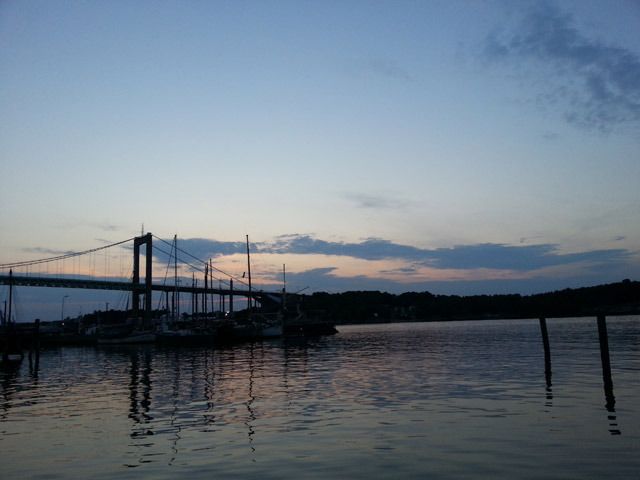 This spot is another treasure of Gothenburg. Beautiful in itself with the view of Älvborgsbron from below but also a place surrounded by great restaurants, parties and coffee shops.
When I lived in Gothenburg, I used to walk here more or less every day. Sitting in the corner of the pier, dreaming myself away on some of the ships that surrounded me. I'd highly recommend anyone to do that. And to do it solo.
Hammok
Karl Johansgatan 9
Wonderfully ugly Hammok is situated in the cultural epicentre of Gothenburg (Majorna). If you belong to the kind who don't want to be disturbed when going out, read something else. Hammok is social and unpredictable. It's a total mixture of class, age and race. Including animals.
Music Lovers
Västra Hamngatan 6
It's hard to pick just one of Gothenburg's big four (Linnés Skivbörs always a top range, Skivhallen great staff and disco vibe, Dirty records just historical hangout). Music Lovers though is not just a record shop, but also runners of Sweden's hottest record label Höga Nord. The store is located in a lovely backyard in the city centre (next to high-quality coffee bar Kaleï). The place breathes inspiration, always in search for the next great find.
If you happen to have any money left on your way out, have a glass at the door-to-door neighbour Champagnebaren.
Recommendations from Boat Club
Röda Sten
Röda Sten 1
Röda sten is a lovely spot by the water underneath the Älvsborgs-bridge. The combination of the beautiful nature, charming old sugar factory, the newly built modern skyline across the water, and the industrial harbour makes it a really interesting clash of senses. It has an art gallery, club venue and a lovely cafe. Nearby is also the "ghetto playa", a cute sandy beach perfect for taking in the salty breeze, and of course for beach parties. Less perfect for taking a swim by though.
It was where the idea of Boat Club was formed in 2006, and there is still nothing more inspiring or just breathtaking than strolling along the sea side or having a drink on the docks. One of my favourite places on earth.
Järntorget is basically the city centre, for those who avoid the real city centre. From here one direction leads to Linné with plenty of restaurants, and further to the central park "Slottskogen" (where the Way Out West festival is). Another direction takes you to the old town, Haga, with the cosiest streets and coffee shops, a favourite being Cafe Kringlan. Go west (wow-pun intended) and you will hit Andra Långgatan. Andra långgatan is the number one bar street in town, packed with rugged charming bars, sex shops, second-hand stores and the best record shops. One of the most alive places in Gothenburg (besides downtown or the big avenue, which are usually best avoided), with the bar Publik as a highlight. In the last direction, we have night club/venue Pustervik which is worth a visit, not least for Margarita Sundays.