This feature is taken from our Autumn schedule.
People always come back from Reykjavík saying how amazing it is. The general consensus is that it's pretty brilliant. That's why we're always over there – we love it. And, as you should know by now, we're jetting off very soon to go immerse ourselves in this lovely city for Iceland Airwaves. In fact, we'll be curating a night at Gamla Bíó, one of the many venues that make up this mighty fine festival.
Maybe you're going to Iceland Airwaves, too. Or maybe you're not and you've often wondered about visiting Reykjavík (the northernmost capital of a sovereign state – thanks Wikipedia). In any case, we've asked some of our Icelandic artist friends to share with us their favourite places in the city, from pubs and cafés to bookshops and fried chicken shops, cause, you know, it's not (but almost is) all about music. We wanted to get a good picture of the diversity of Reykjavík and I think we did it. Plus, we can all agree that it's always good to know a locally recommended hot dog stand, a late night diner-slash-nightclub, and where to get a good cup of coffee (in that order).
I would recommend going to Prikið late on a Saturday night. Prikið is a pretty old coffee-house/bar that turns into a hip-hop club during the night. For the last few years it's been the go-to place to hear the latest mixtapes and turnin' up. Artists like Chief Keef, ASAP Ferg, ILoveMakonen and Bobby Shmurda were getting their tracks spun before they blew up online. And this is happening in Iceland. It's a place where the "cool kids" from protected neighbourhoods dance with thugs with teardrop-tattoos. It's magical. Turn up!
The Coocoo's Nest is our favourite place to go to brunch on Saturdays. It's so small and cosy and it's by the harbour so it's nice to take a walk afterwards. And maybe stop by at Valdis, which has the best ice cream in Reykjavik.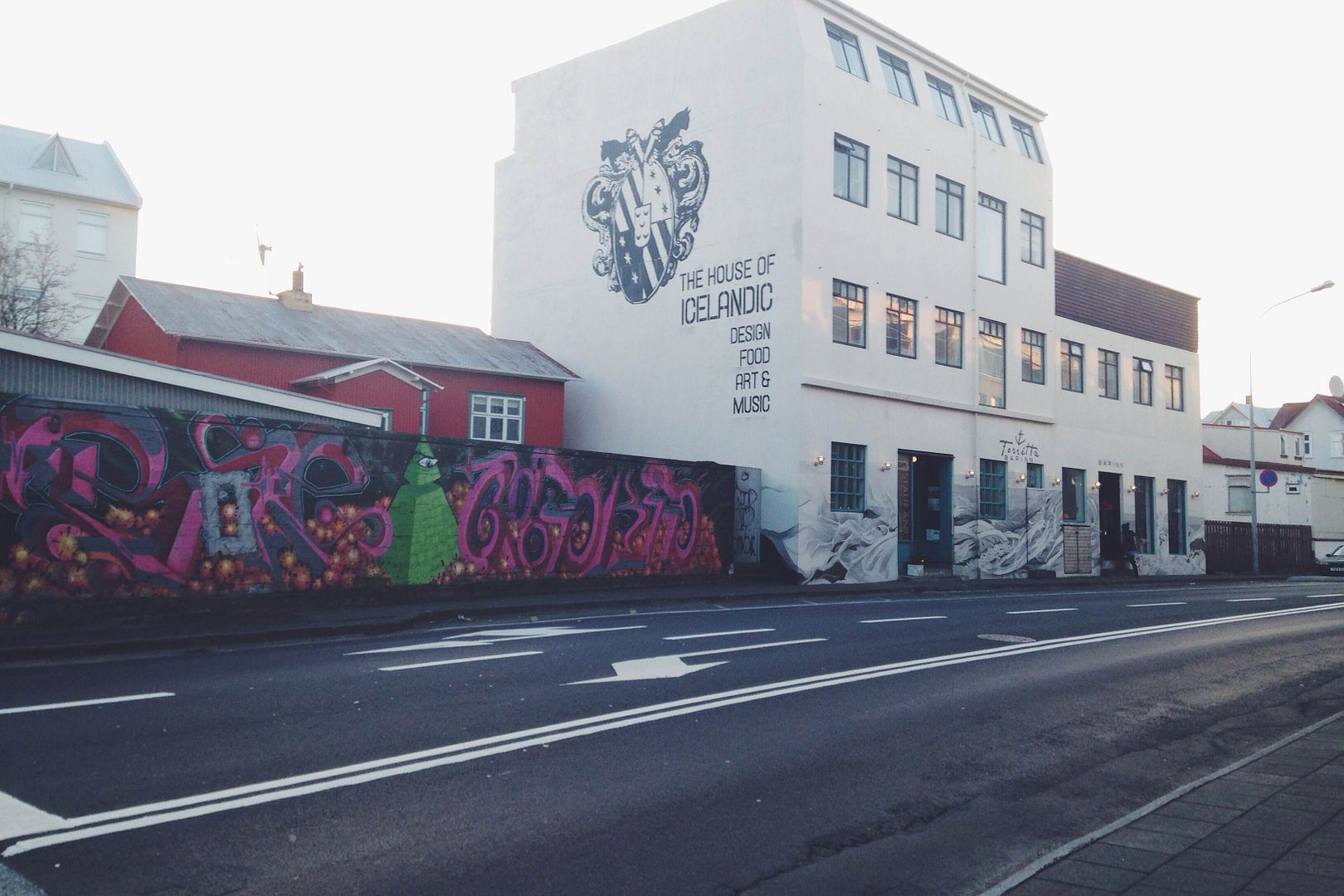 My absolute favourite place in Reykjavík is this second hand bookstore called 'Bókin'. I go here to relax and seek inspiration. They have tons of great books as you can see, but also bunch of interesting stuff hanging on the walls and from the ceiling. There's also classical music in the background; you can't beat this place.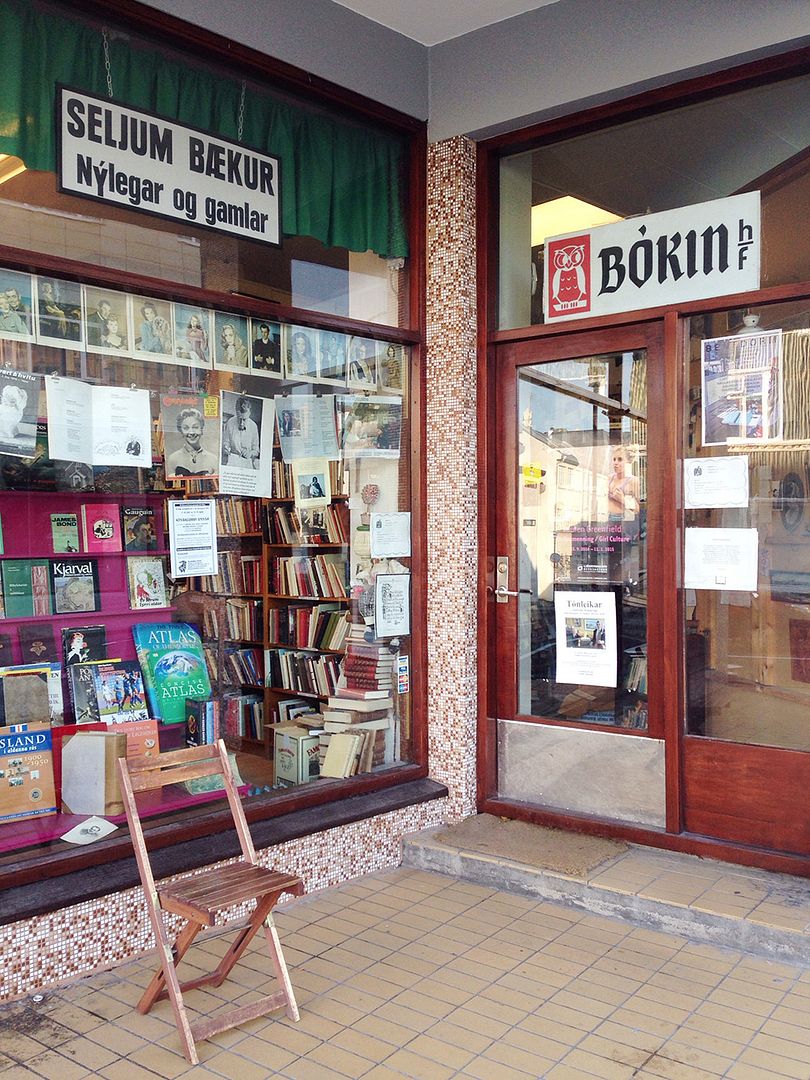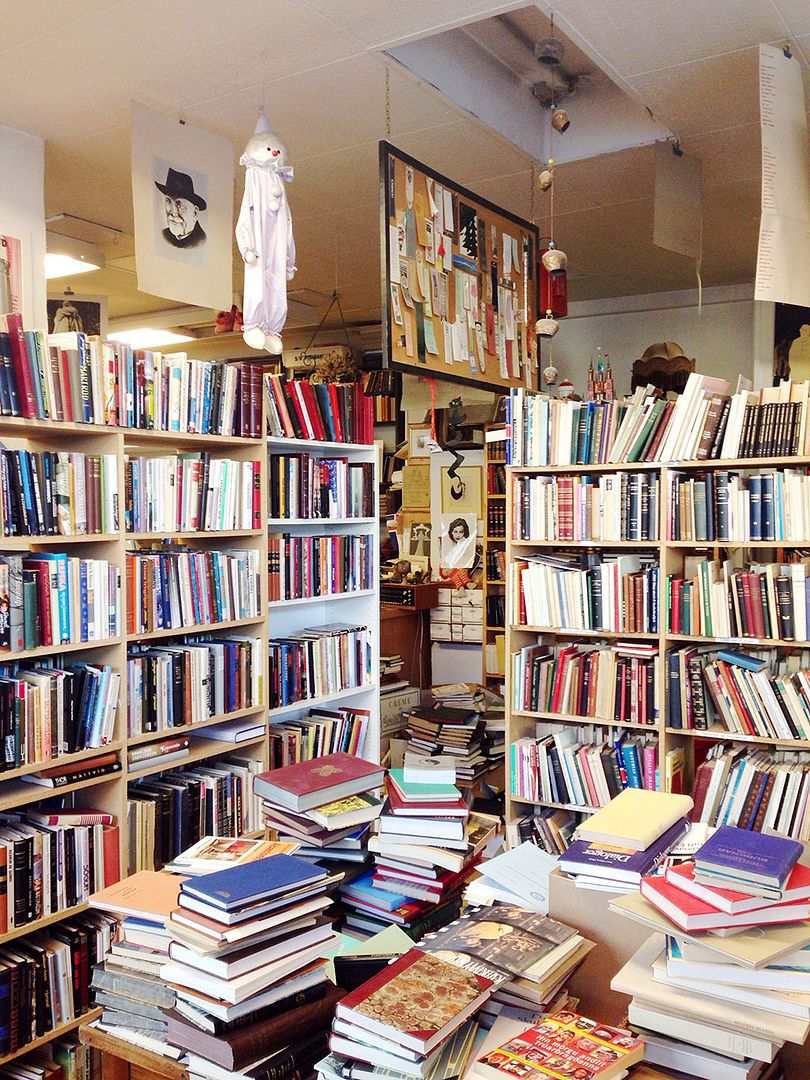 Multiple Choices from Gígja and Bjartey of Ylja
Gígja
Shopping: I live close by a really cheap and friendly second hand clothing store called Hjálpræðisherinn on the corner of Garðastræti and Ránargata that I often find myself walking in to without realising. And most of the time I walk out with a handful of hidden treasures and a big smile on my face. If you go there, say Hi from me to the two, nice old ladies that work there... you'll most likely see them sitting outside, chatting over a cigarette.
Coffee: My favourite coffee house to relax with some friends, sit and study or work on the computer enjoying some nice coffee is Stofan at Vesturgata. So cozy.
Food: I know it sounds ridiculous, but I really love going to the supermarket Krónan at Grandi to buy me some Tokyo Sushi. I think it's the best sushi in town, and it's cheap!
Bjartey
Shopping: When I''ve got time on the weekends, I love starting my day going to Kolaportið (the big flea market near the harbour), going through every pile of shoes, jackets and jewellery and all the shelves of antique. You can find everything in Kolaportið, from the Icelandic rotten shark to some good old vinyl records. So if you're in the mood for searching for something or nothing, you must go there! Don't let the smell bother you, you'll get used to it. I know I did.
Activity: Go to the hot thermal pool in Vesturbær, called Vesturbæjarlaug. If you want to have a chat in the hot tub with Reykjavík hipsters without their hipstery things and see them bare-shielded, that's the place to go.
Food: After a good night in the down town of Reykjavík and you really want some good food, you must go to Mandi at Ingólfstorg! The Syrian owners are the happiest and most welcoming guys that you can imagine. You can't walk out of the place without a smile on your face.
Bjartey and Gígja
Food: The Coocoo's nest! We love that place! The food there is unique, really tasty and perfectly sized, just like the place itself. It's in an old fishing shed, lined with many others that have also gotten a new purpose; some art galleries and one ice-cream store that have their own special homemade recipes. So it's worth just walking those 10 minutes from the centre of downtown, even if you don't get a table at The Coocoo's nest. Then you can grab some gourmet ice cream balls with After Eight, hazelnut and caramel flavour and look at some art.
The three of us in Gervisykur all share two passions, making beats and eating chicken wings. That is why our favourite place to go in Reykjavík is K-Bar. They make the best chicken wings in the world! (I'm sure). Korean fried with fish sauce, Sriracha on the side, crispy skin and tender chicken that falls of the bone. Plus during happy hour it's cheap, which is cool because we are poor.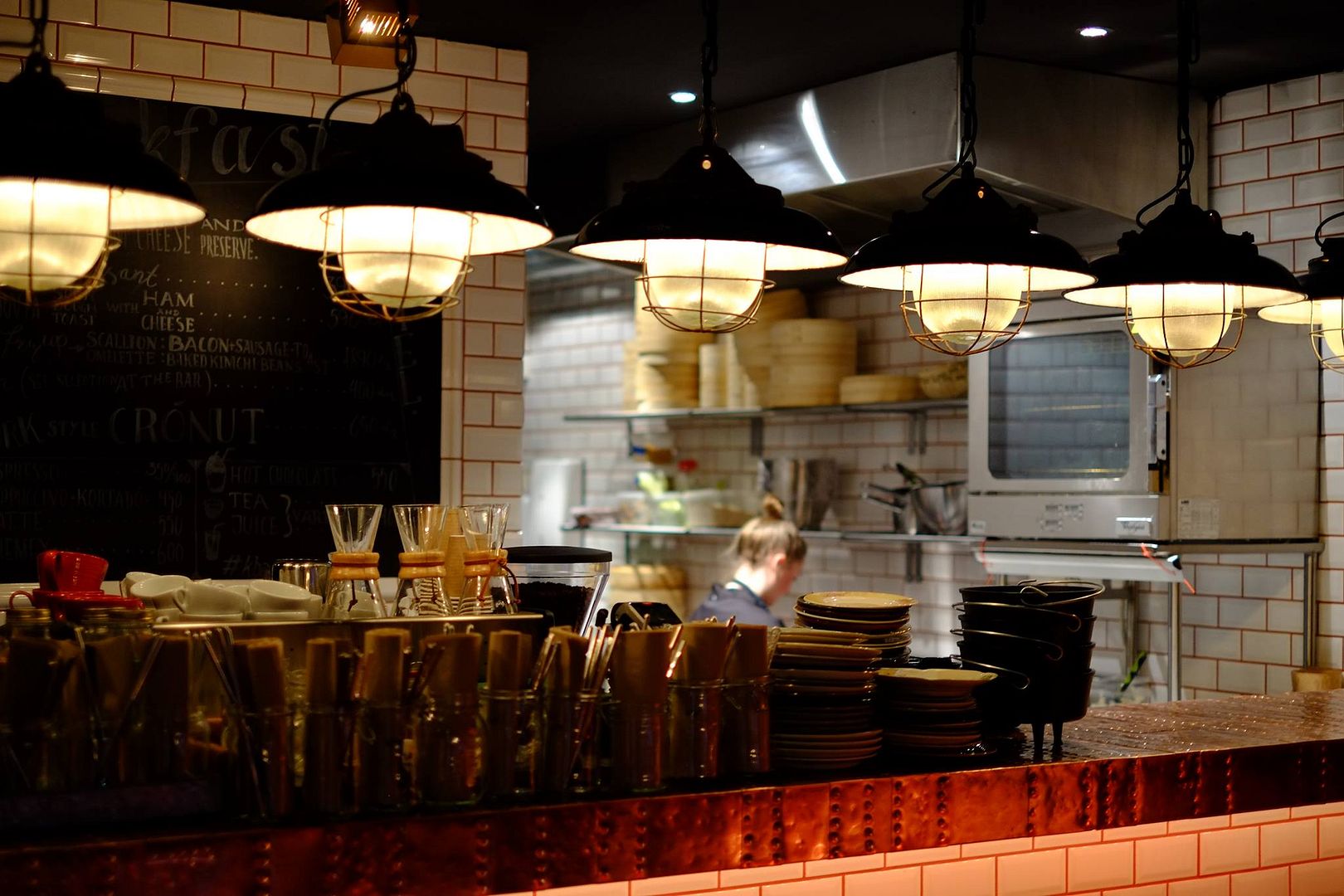 You really should not miss going swimming while you're here for Airwaves. We Icelanders love our swimming pools and this one is especially kitsch and cool to visit. They recently got huge new hot tubs to soak in (and a little slide for the kid within). It is the perfect place to meet some locals while letting the hot water wash away your hangover. Don't be scared to go even if the weather is really bad and it's freezing - that's actually the best way to do it.
While in Iceland you got to do as the locals do and enjoy a great hot dog. Don't miss the SS Hot dog stand, Bæjarins beztu down town Reykjavik, across from Harpa Concert Hall, which has been in operation since 1937. Ask them for one with everything!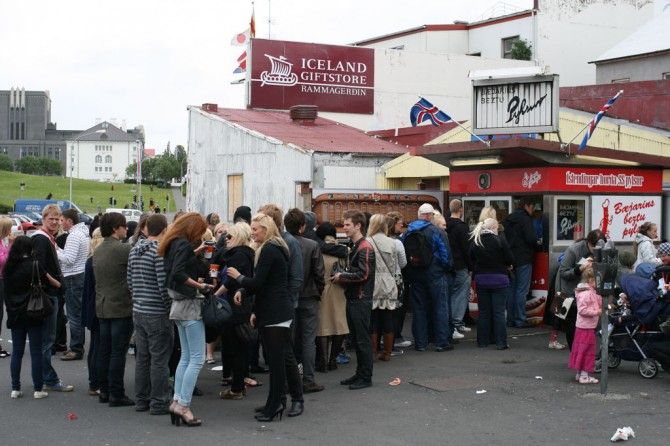 A Hidden coffee house in the basement of Hverfisgata 16. Dead central, just across the national theater and very close to most of the Airwaves venues. They have the best breakfast and lunch menu, everything from the typical english eggs and toast to the most incredible pancakes with tunasalat! To make your morning meal the best you've ever had, get the pancake and add some syrup on top. On the side you will have some cucumber, you are not allowed to leave them behind, it's there for a reason. Wake up early and head out to Grái Kötturinn before the Airwaves madness begins. I promise happiness.
I would say Mengi on Odinsgata. It's a music venue that we've been running since December. During Airwaves there will be showcases from Mengi the music label, Bedroom Community and Morr music. Come say hello!
Multiple Choices from Introbeats
Prikið Diner/Nightclub: Even though it looks small and old, this is the number one place to go to if you like to grab anything from breakfast, lunch or dinner. This is also the best place to go if you are into hip-hop. The smoking area is painted by Reykjavík's finest graffiti artist and they have DJs playing a good selection of house, electronic and hip-hop from Wednesdays to Saturdays.
Ingólfstorg: Ingólfstorg is the heart of the Icelandic skateboarding scene. Everyday, when the weather isn't to shitty, the place is packed with skaters and is also surrounded by pretty good food spots, sandwich spots and shawarma huts.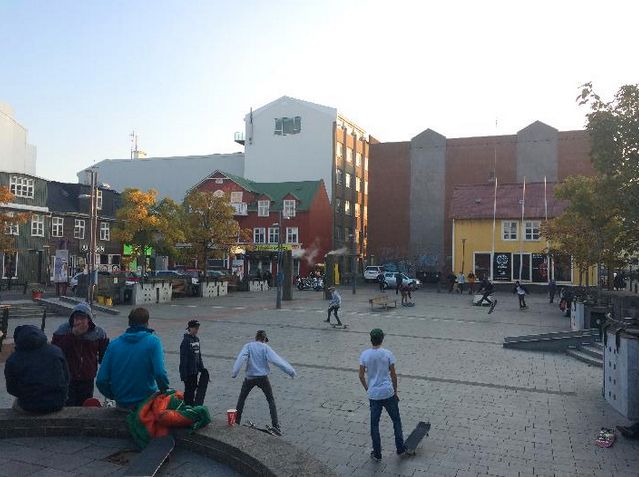 Lucky Records: I think a lot of people agree when I say that this is one of the best music stores in the world. If you're into digging in the crates, this 300 fm2 store is packed with vinyl from all genres of music. The staff are super helpful and they have listening stations so you can listen before you make a purchase, and yes, they have free coffee!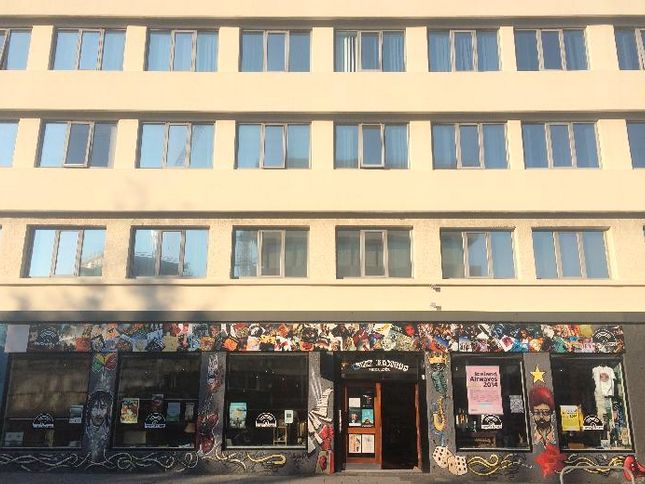 The Coocoo's Nest: My favourite place to eat! Different themes every day. The brunch is super good, soups, sour dough bread, best egg and bacon in town and all ingredients are super fresh. Taco Tuesdays save my life every week. PERIOD!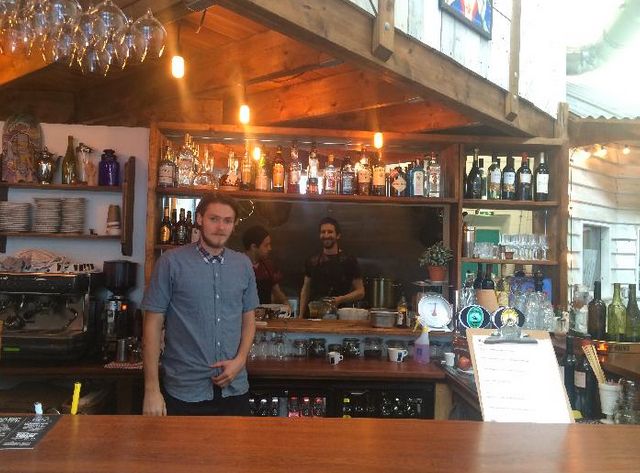 Kaffibarinn: One of the best spots for house music. The DJ selection is super selective so only the best DJs in Iceland are allowed to play there. It's kinda small, but always packed with good people who all come for the good music!
Dolly: If you really like to get down and party hard, this two-floor club is the place to go. Good DJs and great staff! Always great to end up here...
Multiple Choices from My Bubba
Hot bath on the beach: There is a quite secret hot tub carved in one of the stones on Seltjarnarnes beach. The name of it is Kvika and it's by artist Ólöf Nordal (who also made the big green bump by the harbour - you'll understand when you get there). It is mostly intended for feet, unless you're a tiny person. Bring a towel.
Ísbúð Vesturbæjar: It's a tradition in Iceland to drive a long way to buy ice cream, often with your friends or a new date. First you queue in the cold, then you eat cold ice cream in a warm car. This place has ice cream with a snow like texture. Ask for "the old one" (they'll know).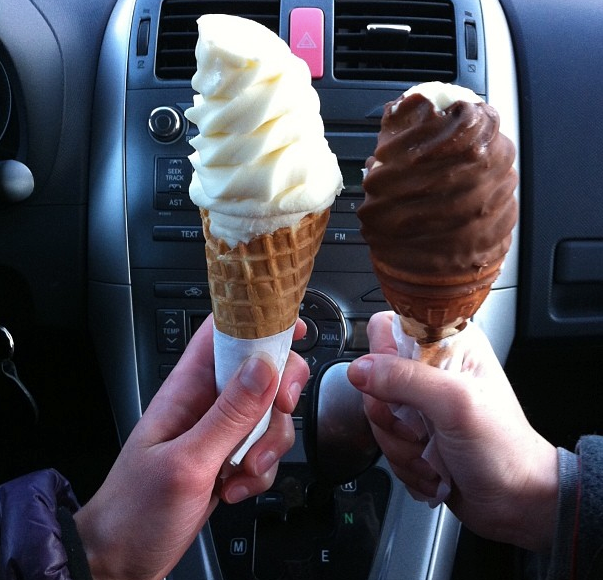 Going to the dentist: We always do when in Iceland. (Contact our manager for further details on the best ones.)
Ice skating on the city pond: Bring your skates if it's cold enough.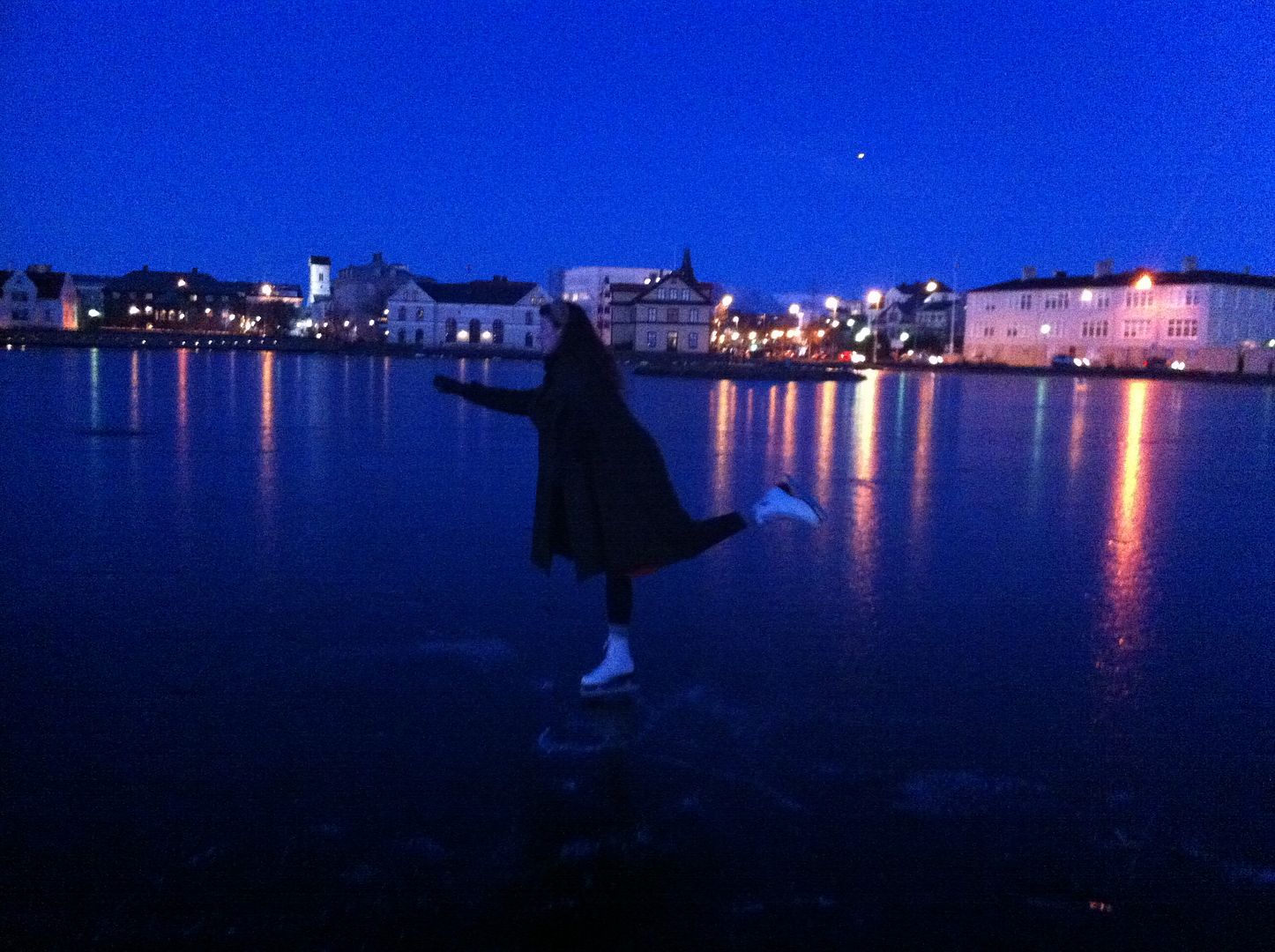 Kaffi Mokka: It's been the same since the '50s. Try the waffles.
Listasafn Einars Jónssonar: Sculptures, sculptures and more sculptures.
Hannesarholt: Historical house. Also, venue with good concerts and great lunch!
Sundhöll Reykjavíkur: One of the best places to swim in Reykjavik. Really, really.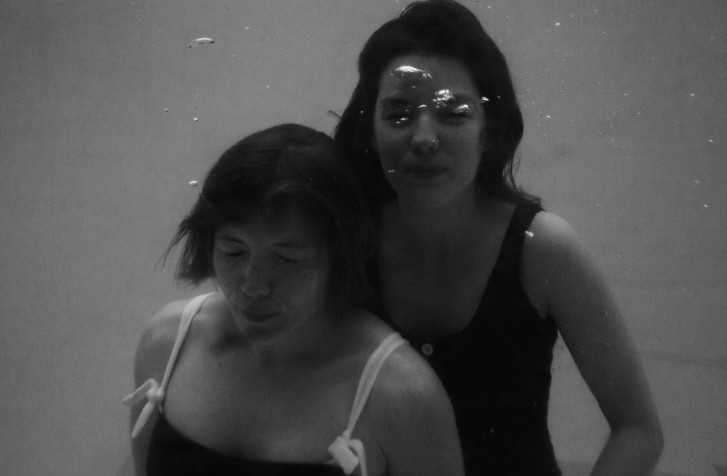 Photos 2., 3., 7., 8. by Karólína Thorarensen.