Welcome to the very first comic blog on The 405. The aim of this blog is to recommend some of my favourite comics and graphic novels - old and new!
This month, I've three recommendations - all very different but equally awesome. If you're a creator, PR or publisher and would like to recommend something for me to publish here, please tweet me a link - @weeclaire.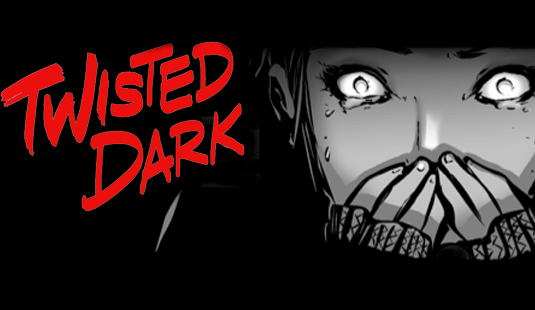 Twisted Dark
I happened upon this one by chance and after talking to the creator Neil Gibson at the recent London Super Comic Con, I was really intrigued. Twisted Dark Volume 1 is a collection of brilliant dark and twisted short stories. Neil's writing is perfectly suited for the short story genre and once I started reading, I couldn't put this down.
Whenever I pick up things like Twisted Dark it always reminds me how important independent creators are. I love the "big boys" but it's the indie stuff that really gets me excited and creatively there's way more scope to sketch and colour outside the lines. It's hard to believe that only a few years ago Neil was travelling the world as a management consultant. After deciding to quit this for comics and have this success in such a short period of time is really inspiring.
Twisted Dark is out now, check Neil Gibson's website for details.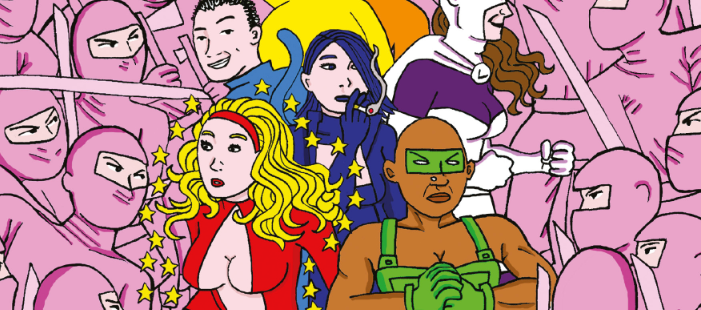 Spandex
Spandex are the first all-gay super hero team, created by Martin Eden and from the very first pages I was hooked. These colourful superheroes, whose daily dramas sometimes get in the way of their crime fighting, never relent in the face of evil even through their trials and tribulations.
I love Martin's writing; he's adept at writing an honest, heartfelt storyline but knows how to ramp up the action too. The little smatterings of pop culture references and tongue-in-cheek humour are also brilliant - Spandex is a really enjoyable read.
Hard And Fast collects issues #1-3 but I'd recommend grabbing the rest from the Spandex website.
The Superior Spider-Man
Spider-Man (along with the X-Men) is one of the first places I started when I was getting into comics as a youngster. Although DC also have some terrific titles, I'll always be a Marvel kid at heart. However, around the time the second Sam Raimi film was released back in 2004 I fell out of love with the webbed wonder and started to explore the indie side of things.
I recently grabbed a copy of The Superior Spider-Man #1 randomly, it had been a long time and I was curious. I'd heard something about Otto Octavius exchanging bodies with Peter Parker; this idea alone seemed like nonsense to me but I read on nevertheless. Six issues later (with the seventh out very soon) and I'm hooked! I remained skeptical until around issue 3 but then began to fall in love all over again. Dan Slott's brilliant writing is perfect and although it's a little strange reading the stilted villainous dialogue coming from Peter Parker, it's fun and it works.
Spidey fans that are worried that things will never be the same - don't fret! I've a feeling Slott will throw in a few surprises and eventually bring us back to the Spider-Man we all know and love - Parker's subconscious is still in the Doc's head, yearning to break free.
I thank Dan Slott for getting me back into one of my favourite Marvel characters. There are lots of Spider-Man titles around at the moment but this one is definitely a favourite. Marvel - you've done it again!
Read all about The Superior Spider-Man via the Marvel website.