Welcome back to The 405 Editors' Picks. Get a glimpse into the individual twisted minds of Team 405, and see what has got us all excited in this past week...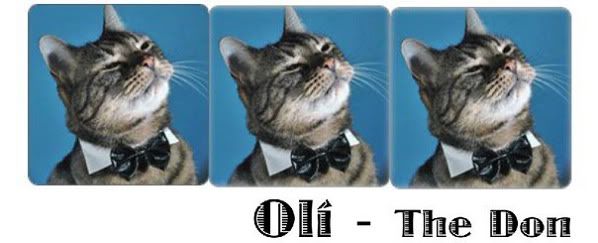 My week most definitely wasn't dominated by the fact that Radiohead announced they would be releasing a new album on the weekend. I definitely didn't spend the week thinking about how awesome it might be. I definitely didn't have a smile on my face when I saw the video for 'Lotus Flower'. I also didn't spend the entire weekend listening to the album.

A rather wonderful form of improvised performance has come about recently, which goes by the name of 'Twitter Theatre'. This is a platform where one can peform using a live Twitter feed as a script. You can follow the activity at TweetLiveArt and watch some episodes at Twitter Theatre.
episode 1 Twitter Theatre from Max Dovey on Vimeo.

This week I've been mostly listening to old music and playing old games. I did however just finish an absolutely awesome book entitled Titanic Thompson: The Man Who Bet On Everything. It's the true story of perhaps the greatest road shyster, hustler and proposition gambler that ever lived. The tale is told in rip roaring fashion and really doesn't have a lot of work to do, the story itself is so incredible you might not believe if it was fiction. We're talking about a guy who conned Al Capone (and lived to tell about it), and counted amongst his friends (or suckers...?) Howard Hughes, Minnesota Fats, most of the forefathers of organised crime, Nick The Greek, Runyon, and more. A guy who married five times (mostly to increasingly young girls), killed five men (and was never convicted for any of them) and who beat most of the would be-hall of game golfers at their own game. He was also a gentleman, a living legend, and a completely self-made man. Seriously, this is a book I could easily recommend to absolutely anyone. Oh and a couple of weekends ago I saw Tangled. I know that doesn't count as this week but seriously, if it's still showing near you, go see it. It brought a tear to my eye on more than one occasion, sometimes through an excess of mirth, sometimes because of emotion, and once (and perhaps most memorably) through the sheer beauty of a sequence of amazing shots. Best thing Disney have done in a LONG time, and Maximus the horse is easily one of my favourite Disney characters ever.

I spent most of the last week at work, where all I ever hear is Dirty Dancing (long story) or drunk round my friends and subsequently in Cave Club in London. Not really my choice of music (entirely 60's and 70's freakbeat, psyche etc.) but it was pretty special dancing fucked off your face at 4:15 in the morning to 'I am The Walrus', so I'll leave you with a few of the best tracks from that night:

This week I have been mostly.. rediscovering some EP's that had been left by the wayside in my itunes library. In particularly, had a re-listen to Dam Mantle's Grey EP from 2010. It's an eclectic affair (no mean feat for four relatively short tracks) in the vein of Mount Kimbie-inspired electronica. I recommended heartily as part of your dubby diet if you dig this kind. By a minor coincidence here's a new track available to listen to currently in the shape of Movements, which is taken from his debut album, First Waves to be released on March 8. Dam Mantle - Movement by lamusicafresca Also discovered some band called Thom Yorke and the Radioheads. They'll never catch on. But really, and this is absolutely true - I was taking a stroll down a strangely-lit London street that you only get in Winter, as the sun cowered behind the towering buildings whilst getting lost in some headphone music. 'Wow, this Radiohead track is taking an AGE to get to the Yorke vocal' I pondered internally. It then dawned on my I was actually listening to Four Tet. Make of that what you will (probably that I'm deeply inattentive).

This week I've mostly been listening to the new Yuck album, which I think is probably my favourite record of the year so far. There's something about this album that seems and feels so familiar, even when hearing it for the first time but, I think that just adds to its brilliance. I'd like to be able to go on to tell you about how this album is even better live but, it would seem that it's just so good even the idea of it being performed can cause nearby buildings to spontaneously combust. The other thing that I've been listening to a lot recently is The Gambler EP from Oxford's Ute. I first became 'aware' of Ute sometime last year when their track 'Stitch Up' featured as part of the Big Scary Monsters' 10' collection and, I'll be honest, I wasn't a great fan, if anything my only opinion of it was that the band scared me. That was the last I really heard of Ute until recently when I heard 'Innocent Tailor' (coincidentally again through a BSM release) and something just clicked and suddenly it kind of all made sense. Perhaps, The Gambler is not the most accessible record you'll ever listen to and that's perhaps because it's so unique, but once it clicks it's totally brilliant. Oh, also the artwork for The Gambler is extremely awesome as well which is always a bonus.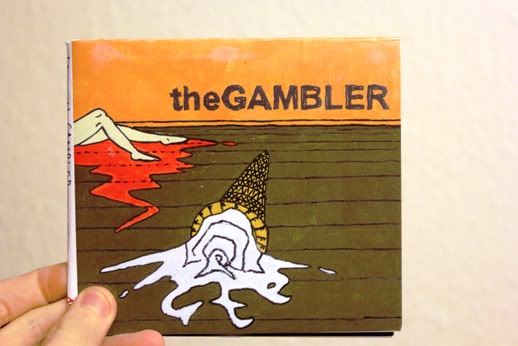 Wil has sadly gone AWOL, and has last been seen running around the Norfolk broads, his decks' gripped tightly between his thighs, playing great music to any wide-eyed passer by that stumbles across his path. If you see him, do let us know, and also do make sure to stay for his entire set. He only plays corkers.

Let us know what you've been getting into this week... Leave a comment below!