High heels. The bane of a woman's life: causing angst, unbearable pain and many a blister. Yet the heels just keep getting higher, but when do they become too high? Is it when models refuse to wear the skyscraping heels down the runway, as was the case at McQueen? The now iconic 10 inch high Armadillo heels have been seen on the feet of the Hon. Daphne Guinness and Lady Gaga.
High heels empower us. They subconsciously correct our posture, making us stand proud and feel confident, sexy. With the shoe king Christian Louboutin, introducing the 'Daffodile' pumps, the highest pair of Louboutins at 160mm, into his classic collection, the popularity of monstrously high stilettos just keeps growing.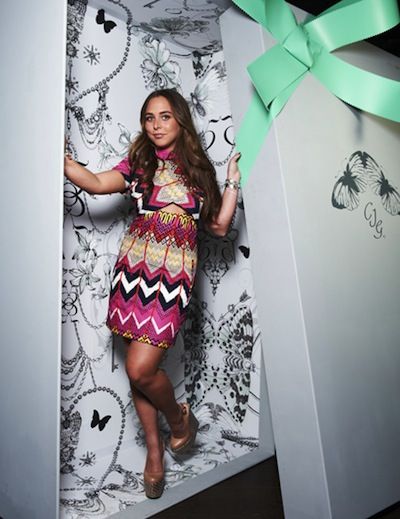 For release on 17th May, this week saw the Arts Club launch of Chloe Green's, daughter of high street mogul Sir Philip Green, 'CJG' collection of shoes for Topshop. The collection boasts jade green soles (taken from her middle and last names), a la Christian Louboutin, and heights that even family friend Kate Moss labels as 'very high'. Chloe, the former Made in Chelsea star, defended her shoes, claiming their comfort.
Let's be honest, we don't wear heels for comfort despite our complaints, we wear them to make a statement. Whether that statement is 'I mean business', or 'undress me this second', high heels carry an imperative message. A message that is sent whether you walk in heels like a new born giraffe taking its first steps, or like you were born wearing them. The phrase 'no pain, no gain' has never been so appropriate, and we all know that in the end, that blister was worth it for the statement made.
Image credits:
McQueen Armadillo heels: via Vogue
Chloe Green shoes: via Holy Moly
Chloe Green: via Grazia Daily