Welcome to the second edition of '405 Focus'. A few weeks ago we kicked off our new video series by heading into the world of Big Deal, and today we have another relatively young band in the form of Tripwires.
We've been following this Reading based band for quite some time now, with their first 405 appearance taking place late last year when we spoke about their track 'Cinnamon'. Hell, they even made it into our Advent Christmas Playlist making circle in December, so we're definitely not strangers.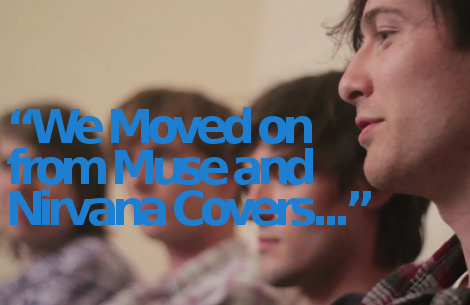 We caught up with the band at the Shacklewell Arms in Dalston to talk about how they started, living in Reading, the writing process, commuting to London, their love/hate relationship with recording and loads more. The band also performed a special acoustic version of 'Cinnamon'. We hope you enjoy.
405 Focus was recorded/edited by George and Louise Nindi.