James Dance doesn't have the cocky swagger that characterises a lot of mixologists. Nor are his gaming-themed cocktails a gimmick, or a needless attempt at fan-service. Loading then, like the man behind it, takes an honest, humble approach to appropriating the Japanese-inspired gaming cafe-bar, and the two-day pop-up at the back of MADD on Rupert Street in Soho slaked a dire thirst for a grown-up gaming community.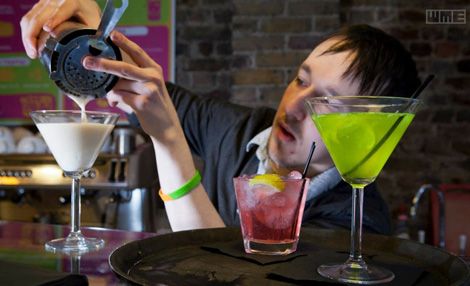 London isn't totally starved of gaming culture of course, or of a strong sense of community, but the Loading pop-up represents a more inclusive space, with less of a barrier to entry than any other offering. There's Gaming Den, up in Bethnal Green for example, (run too by the owners of MADD), and Gamerdisco at The Book Club; there're numerous public press stunts and the odd convention, as well as a thriving sub-culture of board-game and arcade-fanatic meets in basements of gaudy casinos - but as an average joe with a passing interest, or someone grown up with the stigma of games as the sole recourse of the hapless nerd, Loading represents a much more palatable evolution of 'the gaming scene'.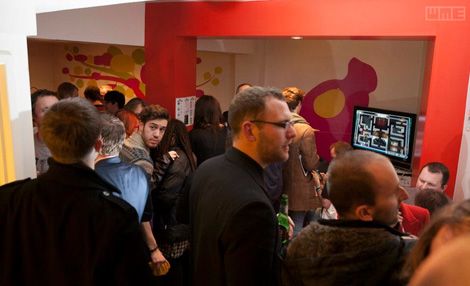 Originally trialled in James' home-town of Falmouth, Loading proved a cult success. Cracking London is a different proposition, and so a collaboration was sensible; the mango desserts and gamer-owners of MADD proved a welcome partnership. The crowd was a happy mix of industry folk, the mainstream, and the convention-savvy (game-themed attire, home-made arcade sticks), with a real sense of camaraderie and general excitement at the proliferation of old SNES games, Ouya-demos, and the presence of Christian Stevenson (flying the 'BRO-GAMER' flag with relish). For most of the first night the two floors were packed, and by the looks of Twitter, the second even more so.
With so much negative press coming out of the US (mainly...) and a still widespread belief that gaming is somehow harmful to a productive social life, fans of videogame culture need a few pioneers. The industry press often doesn't help itself - and if you've read our recent features on the serious problems inherent in current the 'games as art' defence you'll know why, but as us kids of the 80s, the so called 'Great Generation' (according to Kotaku, anyway) grow older and theoretically wiser, the way is paved for gaming culture by ventures like Loading to throw off such semantic crutches and just be.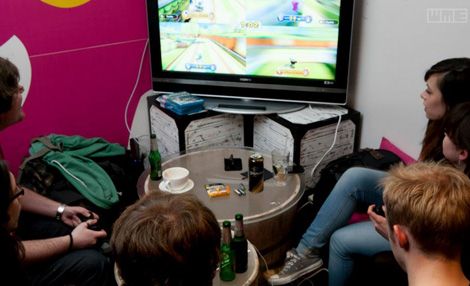 What next for Loading? It's clear that this was a pilot designed to measure demand and surely a more permanent installation is now due. Loading might not yet be able to support itself with its own two legs but for the time being, central London has a real hope of becoming a meaningful hub of inclusive, proud, and intelligent gaming culture.
Check out Loading's website to keep up to date on future events.