If you're planning on pre-ordering Monster Hunter 3 Ultimate anytime soon from your favorite online retailer, you'll want to take a peak at the official cover art that is being used for both the Wii U and 3DS EU release.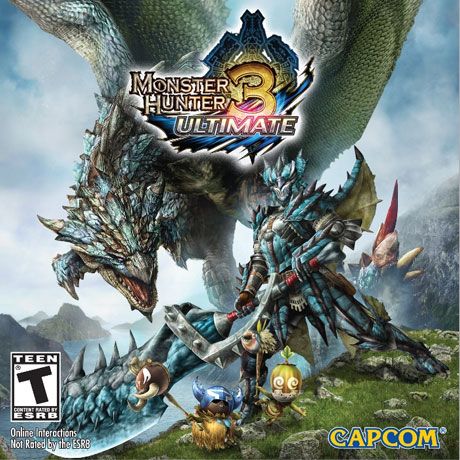 The cover art features a player standing in front of a blue Rathalos with a full Rathalos armor on and a great sword carved out of the same materials (Yes, I play way too much Monster Hunter).
This is a somewhat strange choice in art work to choose as the new main "flagship" monster for Monster Hunter 3 Ultimate was supposed to be Brachydios – A giant T-Rex like monster that produces a "slime" attack (which causes explosions to harm you even more) whenever it decides to fist pound the floor. Its attacks seem to be somewhat between a Black Gravios and a Barroth, so if you're familiar with those, expect plenty of frustration!
Monster Hunter 3 Ultimate will be out on the Wii U and 3DS on April 19th 2013.