The Top Dawg Entertainment (TDE) record label have had a storming couple of years thanks to the incredible successes of all of their artists. This guide gives an introduction to the artists who call TDE home.
The label's original four rappers (Jay Rock, Kendrick Lamar, ScHoolboy Q, Ab-Soul) make up the hip-hop group Black Hippy, although a Black Hippy release is yet to be released despite heavy speculation. From signing Kendrick Lamar before the label was officially recognised, right up until recent signings SZA and Isaiah Rashad, TDE has an incredible success rate that is yet to be broken.
Founded in 2004 by Anthony 'Top Dawg' Tiffith and Terrence 'Punch' Henderson, TDE has their own in house production team (Digi+Phonics, King Blue and THC) and look to utilise their own talents over outsourcing and using other producers. This has proved successful as many of the labels biggest hits, such as 'Collard Greens' and 'Cartoons & Cereal, have been totally TDE made.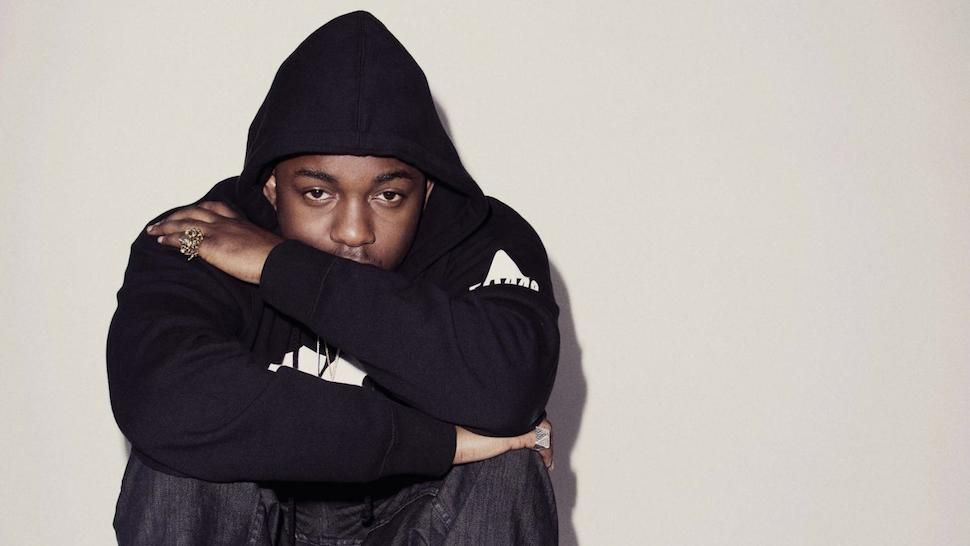 Few artists have had a rise to the top as meteoric as Kendrick Lamar. After his Section.80 mixtape caused waves, his debut album caused a tsunami of press adoration - hailing good kid, m.A.A.d city as a stone cold modern classic. After sending shockwaves through the hip-hop world with his 'Control' verse, Lamar worked with more mainstream acts like Imagine Dragons to cement his place as hip-hop's new golden boy.
Born Kendrick Lamar Duckworth, Compton's shining star was signing aged 16 to TDE in 2004 off the back of the local buzz from his first mixtape entitled Youngest Head Nigga in Charge (Hub City Threat: Minor of the Year). Kendrick started to gain more widespread attention with 2010's Overly Dedicated, he was then named in XXL's Freshmen Class before 2011's Section.80 mixtape was released to universal critical acclaim. Kendrick has worked with many well known hip-hop names before his major breakthrough which has helped his rise to prominence. Artists such as Dr. Dre, Lil Wayne and Drake all enlisted Kendrick to feature on their tracks which propelled him into the spotlight.
His platinum selling major-label debut album good kid, m.A.A.d city was released October 22 2012 and was instantly heralded as a modern classic. With a strong narrative, brilliant storytelling, sharp observational lyrics and perfect technical ability, the album had all the ingredients to be a success. The album managed to be a critical and commercial success with singles like 'Swimming Pools (Drank)', 'Bitch, Don't Kill My Vibe' and 'Poetic Justice' all charting in the Top 40. 'Bitch, Don't Kill My Vibe' was originally supposed to have a Lady Gaga feature and be entitled 'PARTYNAUSEOUS' but her contribution was cut due to timing and creative differences. 'Cartoons and Cereal' featuring MMG rapper Gunplay was also meant to be have a place on the album but the label could not get clearance for the Walt Disney samples.
In August 2013, Kendrick showcased a more aggressive side with his verse on Big Sean's 'Control'. In the verse he raps with a more intense style and threatens to lyrically 'murder' other rappers as well as calling himself the 'King of New York'. The verse caused controversy as many saw it as disrespectful to the rappers Lamar names as well as New York rappers who took offense to a West Coast native claiming their city. Lamar later admitted that the verse was a call to arms to universally raise the standard of hip-hop and stop any complacency or stagnancy in the genre.
Lamar is currently working on the follow up to good kid, m.A.A.d. city which is due for release at some point in 2014.
Extra Trivia:
After keeping the album title's acronym a secret, Lamar revealed in an interview with HipHopDX that m.A.A.d is an acronym with two meanings: "My Angry Adolescence Divided" and more importantly "My Angels on Angel Dust" which Lamar explained as: "That was me. I got laced. The reason why I don't smoke, and it's in the album. It's in the story. It was just me getting my hands on the wrong thing at the wrong time, being oblivious to it."
Influences:
Kendrick Lamar cites Tupac Shakur and Dr. Dre as his influences along with Jay-Z, Nas, Eminem, Notorious B.I.G. and Mobb Deep's Prodigy.
Selected Discography:
Overly Dedicated (Mixtape - September 2010)
Section.80 (LP - July 2011)
good kid, m.A.A.d. city (LP- October 2012)
Essential Listening:
'Ronald Reagan Era [His Evil]' (feat. RZA)
'The Art of Peer Pressure'
'Cartoons and Cereal' (feat. Gunplay)
'Control' (feat. Big Sean and Jay Electronica)
Quincey Matthew Hanley is more well known as ScHoolboy Q, a name he picked up due to his time playing football for West Los Angeles Oilers: "When I was in school, all the homies called me Schoolboy. I wore glasses and I had a 3.3 in high school, before fucking up my senior year gang-banging. My name's Quincy, so I just stick to Schoolboy Q." Born on a military base in Germany, his parents split up shortly after his birth so his mother picked a surname for him at random, which is why no one else in his family shares his real last name.
ScHoolboy Q's lyrics deal with his LA upbringing which heavily revolves around the pros and cons of drugs and a gang lifestyle. His lyrical ability caught the attention of the right people and ScHoolboy Q signed with TDE in 2009 off the back of his mixtape ScHoolboy Turned Hustla. He released two further mixtapes before 2012's Habits & Contradictions pushed him into major critical eyesight. February 2014 saw the release of his much delayed Oxymoron which debuted at number one on the US Billboard chart.
Oxymoron featured production from the TDE in-house team as well as highly rated producers such as The Alchemist, Mike Will Made It, Clams Casino and the ubiquitous Pharrell. Fellow TDE members appeared with guest verses on the album along with 2Chainz, Raekwon and Tyler, The Creator.
Influences:
ScHoolboy Q cites Notorious B.I.G., Nas and 50 Cent as biggest influences along with Jay-Z and West Coast rappers Kurupt and 2Pac.
Extra Trivia:
ScHoolboy Q revealed via Twitter why he capitalizes the letter H, in all his words when he tweeted: "wHy my H always capitalized???? HIIIPOWER X HIPPY X HOOVER X HEAVEN & HELL AKA MY LIFE."
Selected Discography:
Gangsta & Soul (Mixtape - May 2009)
Setbacks (LP - January 2011)
Habits and Contradictions (LP - January 2012)
Oxymoron (LP - February 2014)
Essential Listening:
'There He Go'
'Hands on the Wheel' (feat. A$AP Rocky)
'Collard Greens' (feat. Kendrick Lamar)
'Man of the Year'
Coincidentally, Ab-Soul, like ScHoolboy Q, was also born in a German military base before his family moved to Carson, California when he was aged four. His lyrics are more wide ranging than his TDE labelmates as he covers conspiracy theories, the government's control of the internet and serious emotional trauma.
According to an interview with Billboard, Ab-Soul initially crafted his rapping skills online: "I was on BlackPlanet freestyle chat, rapping my ass off. Text battle. It is a very interesting world. I think that it still exists online, where you freestyle but you type it. They call it keystyle. I think that is where I developed my rhyming skills. I had been rapping a little earlier, maybe around 12 [years old], but when I hopped online and into that culture, that textcee culture. It really got me going as far as being a rapper." Ab-Soul's intelligence and emotional depth comes through in his lyrical themes, especially in his Longterm series of mixtapes. Soulo's emotional depth has been universally praised and his dedication to his art is admirable after the death of his longterm girlfriend Alori Joh in 2012.
Ab-Soul met Punch in 2006 and officially signed to TDE in 2007 before releasing his Longterm mixtape in January 2009. He has worked on numerous projects since then including a completed but unreleased album with producer and singer JMSN entitled Unit 6. It is also rumoured that another substantial project named Black Lip Pastor was also shelved due to the release of 2014's These Days...
After releasing These Days... in June, Ab-Soul will turn his focus to the third part of his Longterm Mentality series.
Influences:
Ab-Soul was heavily influenced by the book The Autobiography of Malcolm X(1964): "It just taught me a lot about people, religion, society, possibilities in society, success, and things like that." Ab-Soul cites Jay-Z as his biggest influence along with Twista, Canibus, Eminem, Nas and Lupe Fiasco.
Extra Trivia:
At ten years old, Ab-Soul contracted Stevens-Johnson syndrome which caused him to be hospitalized. It is the reason for his distinctive shades as his eyes are extremely light-sensitive.
Selected Discography:
Longterm (Mixtape - January 2009)
Longterm Mentality (LP - April 2011)
Control System (LP - May 2012)
These Days... (LP - June 2014)
Essential Listening:
'Illuminate' (ft. Kendrick Lamar)
'Empathy'
'Tree of Life'
'Just Have Fun'
The first signing to the TDE label and the most traditionally 'West Coast' rapper of the bunch. The man born Johnny Reed McKinzie Jr has had a rocky path so far. Growing up in the notorious Watts neighbourhood in LA, Jay Rock signed to TDE in 2005 and decided to pursue a life in music instead of falling into the crime lifestyle that so many of his friends and family succumbed to. Jay Rock has a distinctive low pitch vocal style with a more street style than the party rap of Schoolboy Q and the laid back style of Isaiah Rashad.
It took 6 years from his signing with TDE for his debut album Follow Me Home to see the light of day. Since 2006, Jay Rock released many mixtapes but an album proper stalled for 5 years due to label issues. Follow Me Home saw Jay Rock work with a number of well known faces such as Lil Wayne and will.i.am on the track 'All My Life (In The Ghetto)' with other artists featuring on the rest of the album including: Chris Brown, Tech N9ne, Rick Ross and the rest of Black Hippy. 'Hood Gone Love It' from Follow Me Home was included on the soundtrack to GTA V along with Ab-Soul's 'Illuminate' - both tracks featuring Kendrick Lamar.
Jay Rock's next project is slated for release this year as one of the six projects announced by TDE boss Punch. [ @dangerookipawaa : WE RAN 2013 WITH OUT DROPPING 1 ALBUM. I WONDER WUTS GONE HAPPEN IN 2014 WHEN I DROP 6.. THEY NOT READY 4 THIS #TDE #HiiiPoWeR TAKE OVER ]
Influences:
Jay Rock has stated his influences as Notorious B.I.G., Busta Rhymes, Nas, Jay-Z and Eminem who he compares himself to: "We represent the same struggle... I came from the projects and had nothing, but I had a thing for music."
Extra Trivia:
Jay Rock's first guest feature was on the sixth posthumously released 2Pac album Pac's Life on the track 'What'z Next?'
Selected Discography:
Black Friday (Mixtape - November 2010)
Follow Me Home (LP - July 2011)
TBA (LP - 2014)
Essential Listening:
'All My Life (In The Ghetto)'
'Hood Gone Love It' (feat. Kendrick Lamar)
'Money Trees' (feat. Jay Rock) - Kendrick Lamar
'No Joke' (feat. Ab-Soul)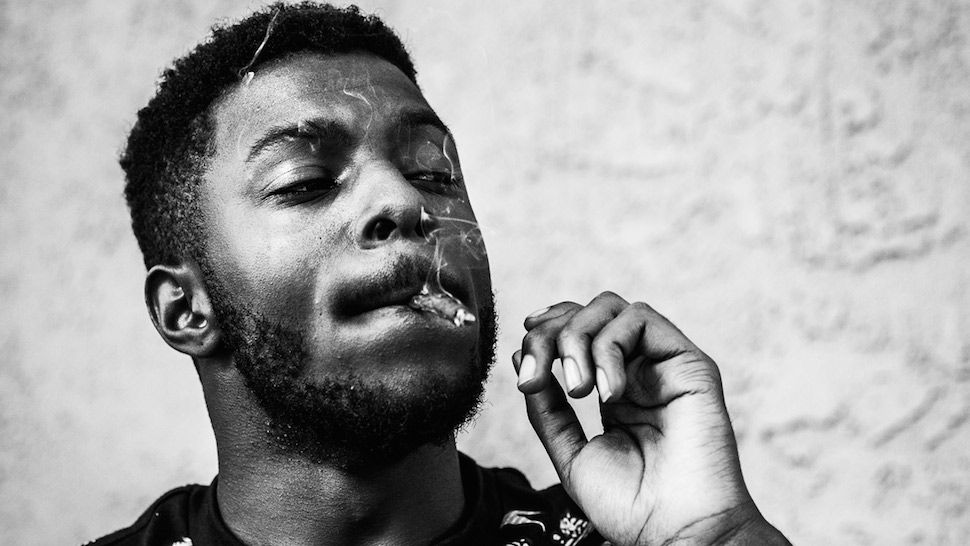 One of Top Dawg Entertainment's newest signings. Hailing from Chattanooga, Tennessee Isaiah Rashad is the laid back country boy who adds contrast to TDE's California heavy roster. In an interview with The Fader, Rashad revealed he had plans to become a preacher until he heard Outkast's ATLiens which turned him onto music.
Eschewing collaborations with big name artists, Rashad prefers to work alone or with close friends. His Cilvia Demo was received to great reviews thanks to the brutal honesty in the lyrics and a strong and unique sound across the whole album. Rashad fits into the spaces between ScHoolboy Q's party tracks and Kendrick's most reflective moments. He is a very accessible artist due to his focus on universal themes of family and happiness and his radio-distorted guitar backed beats are tailor made for lazy afternoons in the sun.
In 2012 Rashad attracted enough attention to join the Smoker's Club Tour along with Juicy J, Joey Bada$$ and Smoke DZA. He signed with TDE in 2013 and was announced along with R&B singer SZA, the signing was done in March but only announced in September after Rashad had moved to LA and started living in TDE's Red Room Studio.
Influences:
Rashad revealed to HipHopDX that his biggest influences are Scarface and Jay-Z, he also mentions listening to Danger Mouse and Gorillaz as he got older as well as Outkast's ATLiens being the album that changed his life. Other influences told to Complex include Erykah Badu, The Fugees, James Brown, Snoop Dogg, R. Kelly and Frankie Beverly to name but a few.
Extra Trivia:
Rashad was a part of XXL's Freshman Class of 2014, following in the footsteps of Jay Rock, Kendrick Lamar, ScHoolboy Q and Ab-Soul.
Selected Discography:
Cilvia Demo (EP - January 2014)
Essential Listening:
'Heavenly Father'
'Ronnie Drake' (feat. SZA)
'Shot You Down Remix' (feat. Jay Rock and ScHoolboy Q)
SZA is not your typical TDE signing: raised an orthodox Muslim, living a privileged New Jersey neighbourhood and being a singer not a rapper. TDE's first lady came into music relatively late but has already made an impact with her raspy whispered voice and distinctive R&B sound.
Born Solana Rowe, her father was an executive producer for CNN and her mother was an executive at AT&T, she had dreams of going to college to major in marine biology before "getting high and dropping out." She started making music secretly after being praised on her raspy and distinctive singing voice by friends. SZA first met members of TDE in 2011 when delivering complementary clothing from her then boyfriend's company to the label. Accompanied by her friend, label president Punch asked what music said friend was listening to when he spotted her headphones, she revealed it was SZA and Punch was excited about what he heard. Later on she got a call from CEO Top Dawg who was furious that the free clothing was not XXXL sized and demanded SZA return and take it all back. Despite the hitch, she stayed in contact with Punch and signed with TDE in 2013.
SZA self-released her first EP called See.SZA.Run in 2012 and then followed this with another EP entitled S in 2013. After signing with TDE at the same time as Isaiah Rashad and she released her third EP - Z - in April 2014.
SZA is currently due to play a handful of festivals before getting to work on new material.
Influences:
SZA's influences come from far and wide, musically she has said Björk and Jamiroquai are big influences along with other artists such as Common, Lauryn Hill and Ella Fitzgerald. She claims her father's jazz collection had a big effect on her musical taste as she listened to a lot of Billie Holiday, Louis Armstrong and Miles Davis. SZA also takes inspiration from movie director's Spike Lee and Wes Anderson.
Extra Trivia:
SZA grew up on a street behind R&B star Lauryn Hill.
Selected Discography:
See.SZA.Run (EP - October 2012)
S (EP - April 2013)
Z (EP - April 2014)
Essential Listening:
'Ice Moon Revisited' (ft. Ab-Soul)
'Babylon' (feat. Kendrick Lamar)
'Child's Play' (feat. Chance The Rapper)