Link:
http://mediafire.com/?zmdvjl5zgdt
Scandinavia has given us a wealth of diverse, experimental music over the last few decades. I for one am a massive fan of the music from these parts, from electronic to indie, post rock to hardcore, from pop to folk there seems to be something in the water! In this tape i've picked some of my favourite artists from Sweden, Denmark and Iceland...Sorry Norway and Finland my knowledge is lacking a bit! Anyone care to mention some bands from there? I'm pretty sure you'll find something you've never heard before which will take your fancy. Here's a brief word on each band featured:
Sweden
Loney Dear - 'Carrying a Stone' Singer songwriter who pens emotion filled, sometimes melancholy songs yet still put a smile on your face Moto Boy - 'Blue Motorbike'
Outrageously talented cross dressing soloist from sweden, capable of a show stopping falsetto. His songs have a very 80s, johnny marr-esque guitar feel. Jeniferever - 'Green Meadow Island'
Post rockers from Uppsala, who write slow burning epic songs which gradually take hold of you.. in the vein of talk talk and appleseed cast. Suffocate For Fuck Sake - 'I got worried' With a name like that you hardly expect something easy on the ears, but while sffs bring the heavy, they can also surprise with moments of post rock beauty and reflective swedish monologues. Influenced by Mono, Sigur Ros, Cult of Luna and Mogwai. Their album ''Blazing fires and helicopters...'' is about losing control of yourself. It follows a swedish girl as she looks back to the time when she got put in a mental institution... not that we'll understand the lyrical content! Blazing fires and helicopters on the frontpage of the newspaper. There´s a war going on and I´m marching in heavy boots" that is about loosing control of yourself. We follow a swedish girl when she's looking back to the time when she got put in a mental.
Denmark
Efterklang - 'Bright'
These guys need no introduction surely? I'm not going to give one anyway. Decorate. Decorate. - 'Surname of Copenhagen' Danish post punk band - Denmark's answer to bands like Joy Division, Interpol & She Wants Revenge. The Kissaway Trail - '61'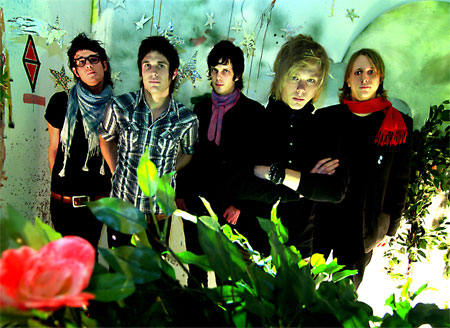 Emphatic, intricate yet ultimately catchy indie songs from Odense, as uplifting as arcade fire, a joy to listen to. Doi Alternative Indie rock from Copenhagen, Efterklang meets Sigur Ros? Lampshade - 'Fjaeril' Indie interlaced with post rock overtones with Bjork-esque cutesy vocals, a blissful combination
Iceland
Mum - 'These Eyes are Berries' Accomplished icelandic electronic/post rock group from iceland..ever changing, new album out soon! Blindfold - 'Falleg Depurd' Gorgeous vocals from Biggi (also singer of AMPOP), blissed out, dreamy sounds. Should we throw in Glacial because their from Iceland? Yes why not... Stafraenn Hakon - 'P-Rofi' Worked closely alongside Blindfold, Olafur Josephsson's mainly instrumental output fuses strings & electronic glitchy beats which could surely soothe any sunday morning hangover.. give it a go! This track features vocals from Caspar of Efterklang.