For this month's 'Tech Review' we decided to present our thoughts in words as opposed to our usual video output. We hope you don't mind.
All of the products on show this month come from our friends over at Hifi Tower. They donated five items, and asked for our opinion. No commercial pressure, just an honest evaluation.
Read on to see what we thought.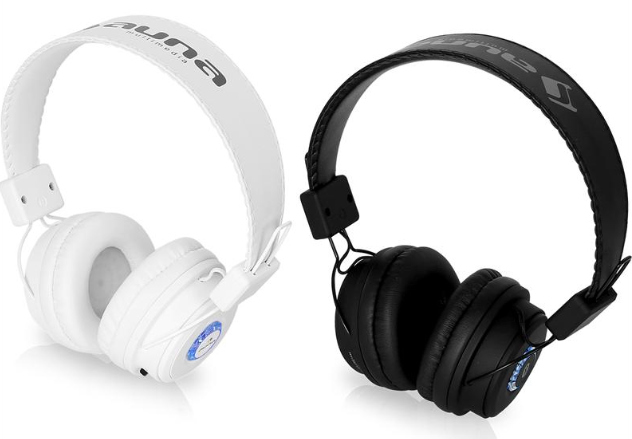 Auna DBT-1 Bluetooth Hands-Free Headphones
As a collector of headphones (don't get me started on how many I have) nothing puts a smile on my face quite like strapping a pair of new loudspeakers to my head. From In-Ear headphones, to massive cans, I love them all. Well, apart from wireless ones. It's hard to tell if Auna's DBT-1 Bluetooth Headphones best represent the market (sadly I gave up on it a few years ago) - but it certainly wasn't the best when it came to audio quality. It just lacked the warmth I'm accustomed to, which I agree is subjective, but still...
Everything else is spot on though. It's a great quality product, the controls are beautiful and the charging time was pretty decent. Would I buy it? Possibly not. Am I tempted to give the 'Hands-Free' market another go? Yeah, I think so.
Auna DBT-1 Bluetooth Hands-Free Headphones [Buy/Info]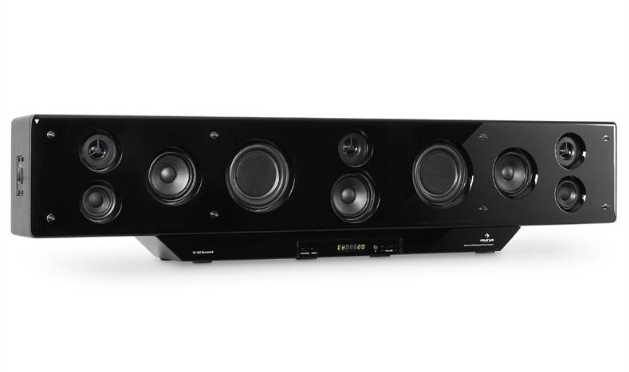 Auna TV Sound Bar Speaker
The first thing you'll notice with Auna's TV Sound Bar Speaker is just how heavy it is. The second thing will most likely be the weight again, but just in case it's not, it should be just how powerful it is. The two subwoofers, five mid range speakers and three tweeters will make you feel like Macaulay Culkin's dad in the 'Black or White' video, which is a dream come true. Despite the Arnie-like muscles you'll need to lift this thing, the lack of 'fuss' when connecting this to your TV is worth the price alone. Certainly makes a change from draping wires across your living room floor.
Auna TV Sound Bar Speaker [Buy/Info]

Auna VCP-191 iPod Docking Station
Auna's VCP-191 iPod Docking Station has everything. USB? Check. AM/FM Radio? Check. SD Memory Card reader? Check. iPod Docking? Check. CD Player? Check. But do we really need all of this? I guess it doesn't hurt, I just wished they'd spent more money on the design. It's not modern enough to be relevant/exciting, and not retro enough to appeal to vintage lovers, which sadly leaves it in a state of limbo. The price point could tempt people to take it home with them, but I have a feeling it might just spend a lot of time sat in a warehouse in the middle of nowhere. A shame really, as the sound is pretty good.
Auna VCP-191 iPod Docking Station [Buy/Info]

Auna Mini 19B Portable Wireless Speakers
Much like the docking station found above, the design of Auna's Mini 19B Portable Wireless Speakers leaves a lot to be desired. But does it matter? It's not exactly the sort of product that will sit next to a stack of Beatles records in your living room whilst you host a fancy dinner party, and it's not supposed to be. It's for people like us that are sat at computers all day long, listening to music (or for at least a part of the day). So, does it fit its purpose? 100%. Through a variety of different sounds (Deafhaven to Debussy), the Mini 19B managed to compliment everything with relative ease. Great work.
Auna Mini 19B Portable Wireless Speakers [Buy/Info]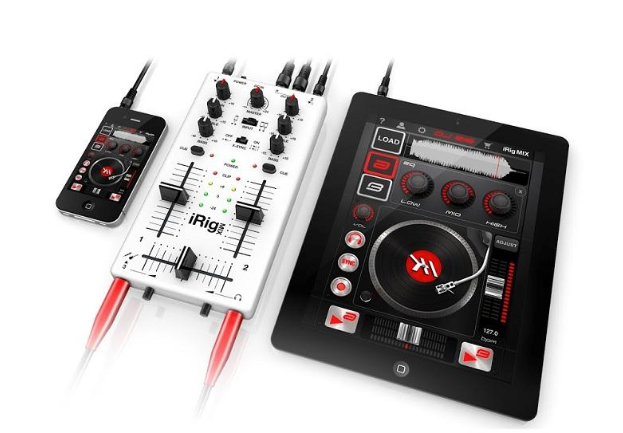 IK Multimedia iRig Mix DJ Mixer
Other than headphones, Apple-based gadgets tend to feature quite high up on the list of things I like to sample (excuse the pun), so I was excited for this product.
The market for iPad/iPhone (and in this case, Android devices too) DJ peripherals is undeniably huge. The purists hate them of course (they prefer those heavy things called 'records' and 'turntables') but for the gadget-conscious people out there, products like the iRig Mix DJ Mixer by IK Multimedia lead to many hours of fun. Look, you're not going to be booked to play some club in Ibiza based on this mixer, but for house-parties and 'learning the ropes' this is a solid product (build quality and its functionality), and certainly one of the best I've tried in quite some time.
IK Multimedia iRig Mix DJ Mixer [Buy/Info]

Conclusion...
The winner for this month's 'Tech Review' goes to the IK Multimedia iRig Mix DJ Mixer. Great price, great quality and most of all, great fun!
Hifi Tower stock PA Systems, headphones, speakers and much more. You can get an instant £5 voucher by signing up to their newsletter here.