We all remember Top Trumps, don't we? Of course we do. Well, 2K Games have teamed up with them to release a limited edition pack for Borderlands 2. However, there is a catch: you have to pre-order your copy of Borderlands 2 from an independent games retailer.
"Only 5000 packs of cards will be distributed across the country and will be available on a first-come-first served basis to those who pre-order Borderlands 2. Once they're gone, they're gone so I'd encourage people to check with their local Indie store to see if they're stocking the cards", said Ben Lawrence, UK PR Manager 2K Games, "We want to turn everyone into Vault Hunters!"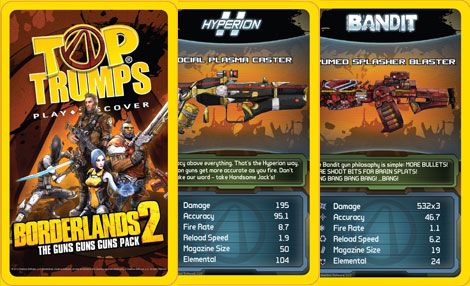 So, you know what to do. Support your local indie video games shop, and get your order in before all the Top Trumps are gone!