Tomato ketchup 'on tap', unhinged seagulls and overpriced pickles make up a small untold segment of my weekend tagging along with Kris, Parry, Jack, Rob and Joe - otherwise known as Story Books. I'd never been to Brighton before. Quadrophenia and Sugar Rush led me to believe it was laden with mods and rockers battling with bicurious teenagers caught in the crossfire. Instead I was greeted by a large clock tower covered in clothes. Mark Twain was right about travel.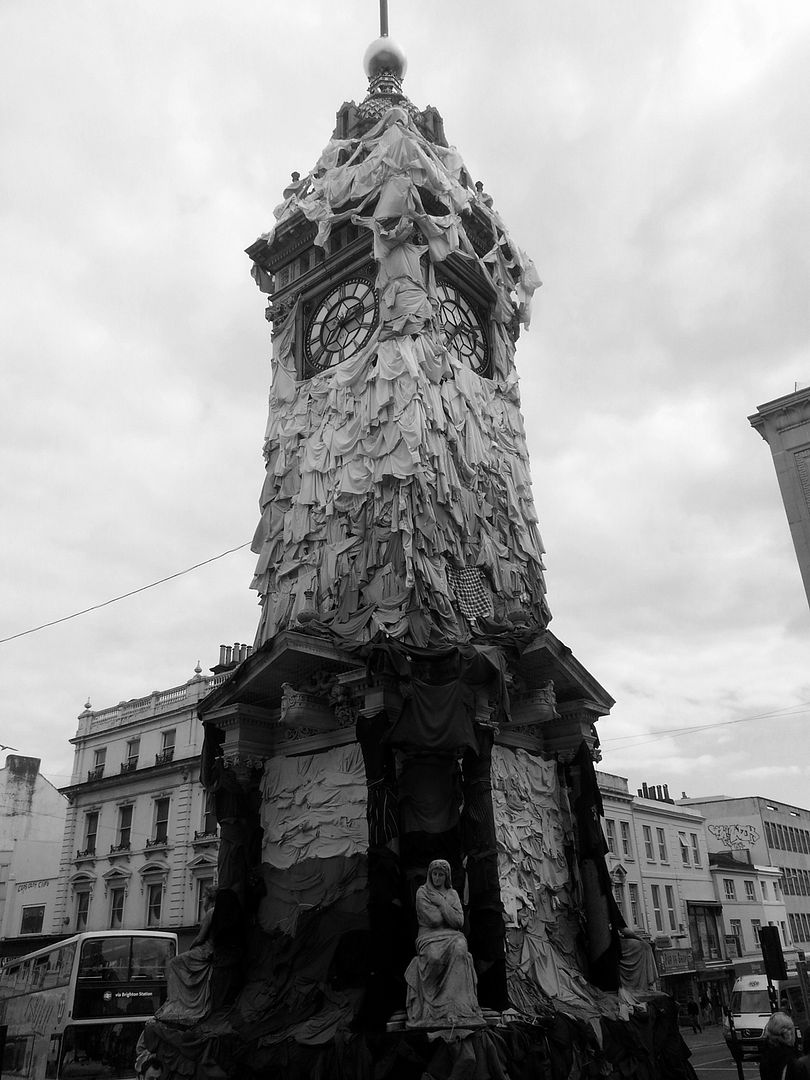 If there were a tripadvisor equivalent for tour guides (maybe there is, full of scornful people who have been ripped off, I haven't looked into it) Story Books would have scored themselves an impressive 9 out of 10. True gentlemen, they even wrote the diary entries themselves. It could have been a 10, had Kris not remarked that I dress like a postman. "A respectable postman, at least."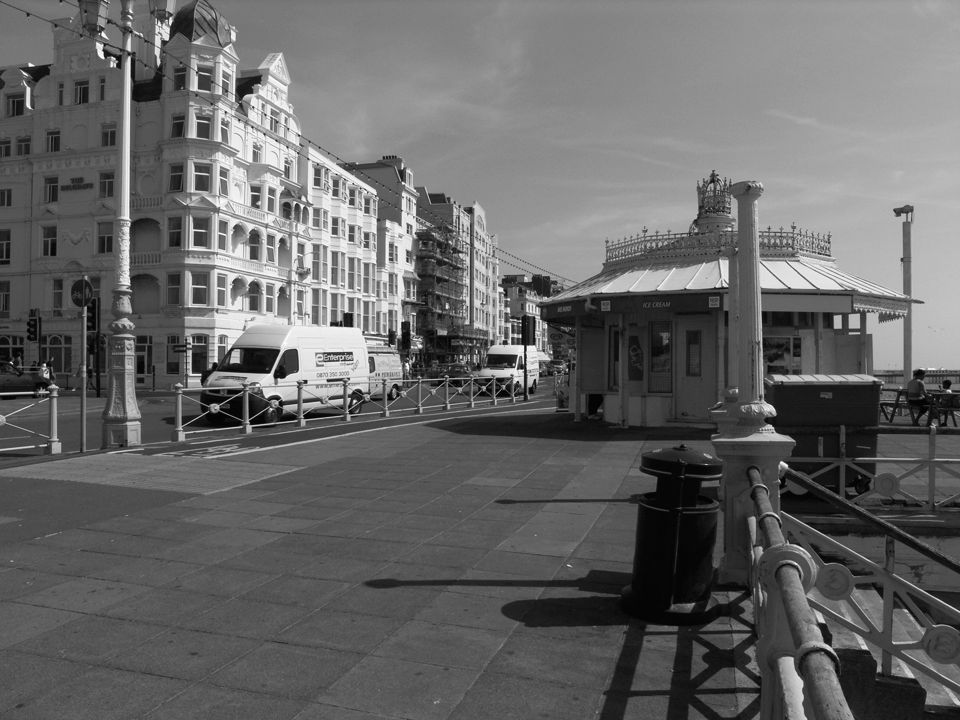 Today we're feeling lucky - and are delighted to be playing at Brighton's Great Escape. Here is your classic "we're in Brighton photo" best to get it out the way early-on.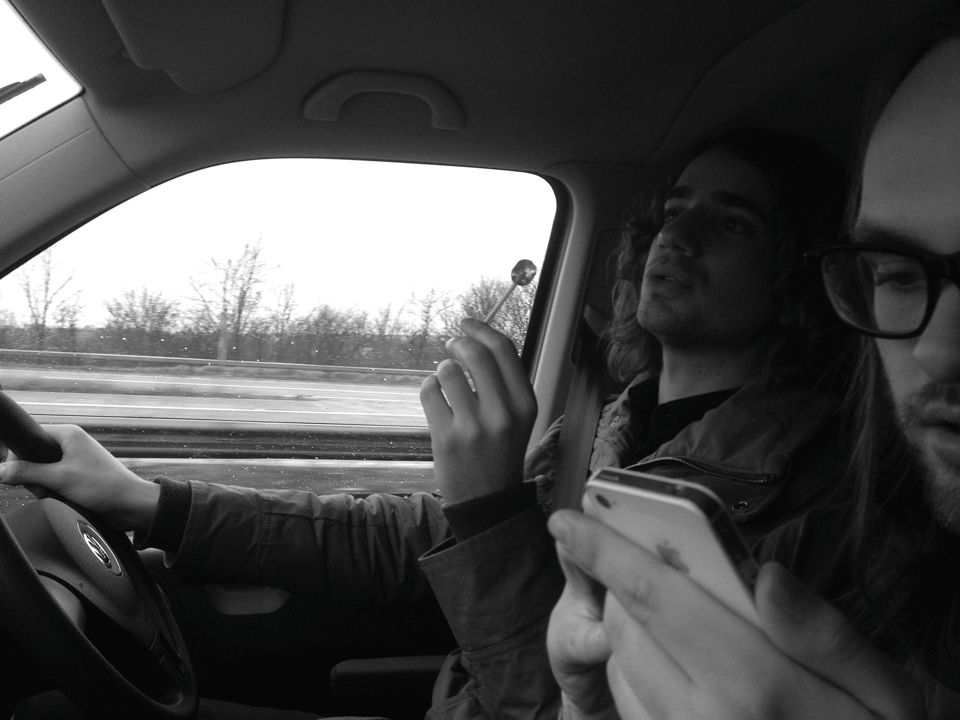 We don't have too far to travel today, which can only be good news for those in the band who might fancy skipping yet another Parry vs. Joe pun-off. That's something that even the best headphones can't keep out. The van is packed tightly and with precision, and whilst we are each trying to learn the secrets to the tetris-like process of loading, we have Rob to thank for the miraculous way that so much can fit in so little space. Well done to Parry and Rob for taking turns to stay dry and be the designated drivers. Parry has questionable clutch-control but does his best.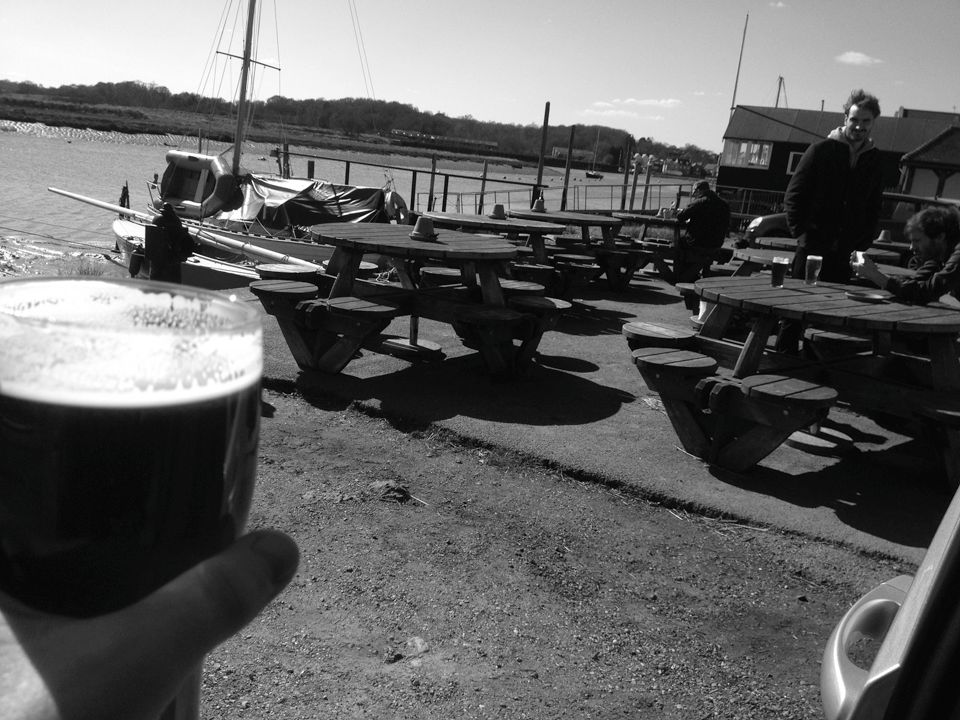 We're always happy to pop down to Brighton, where we have friends and family to show us the local delights. Such pleasures invariably include sampling the local public houses and, in turn, an example of the region's pint of choice. We have a cracking pint of Dark Star. N.B. We have to say that our favourite ale so far this year was the remarkable jar of A Drop of Nelson's Blood we had by the river in Wivenhoe near Colchester in April.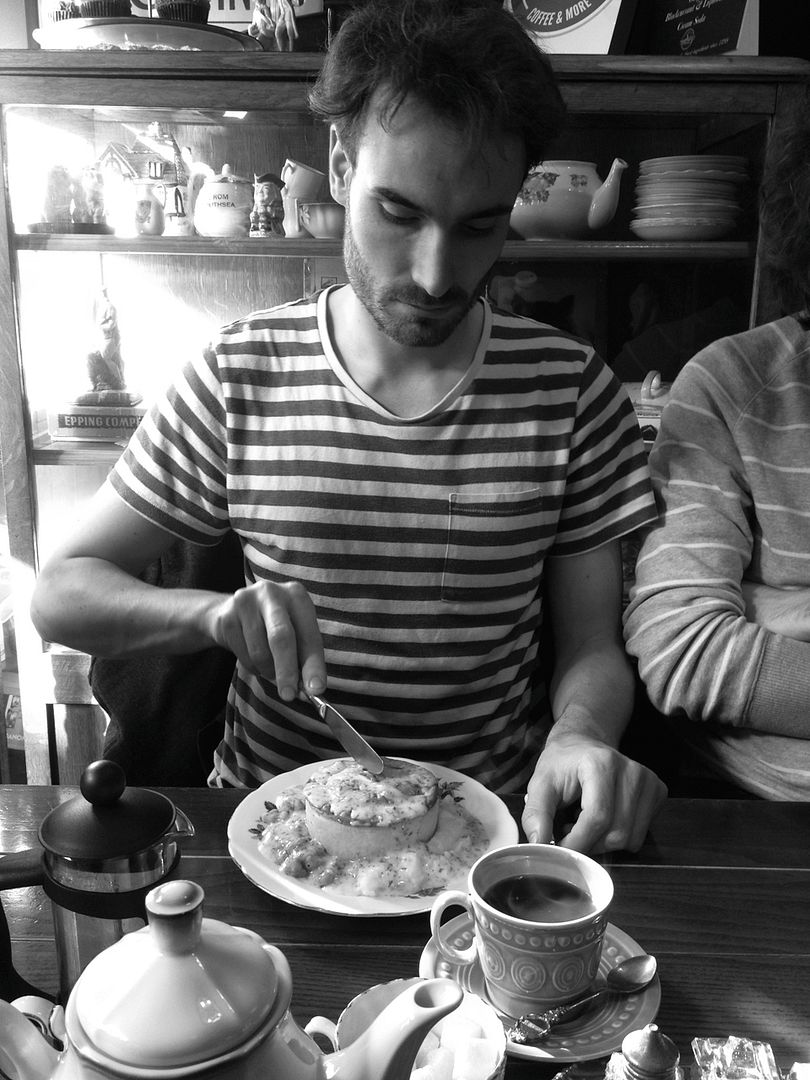 In addition to a pub pit stop, we try to make one other worthy stop-off whilst travelling. The Pie & Vinyl shop. Combining two of the finest arts known to humanity - food and music - we have a whale of a time perusing the back room for interesting records. This is followed in possibly the most delicious way imaginable - with a top-notch pie. Parry enjoys a slice of coffee cake to satisfy his sweetest of sweet teeth. This experience comes highly recommended.
Arriving at the venue, we load out all our heavy goods and gear. The daily routine is leaving our muscles aching; perhaps we'll all have big muscles by the end of the tour… Soundcheck time is next. At The Great Escape it's fascinating to see other bands going through the same process as us; the quality of musicians means that there's always something new to learn, or a new perspective to be seen.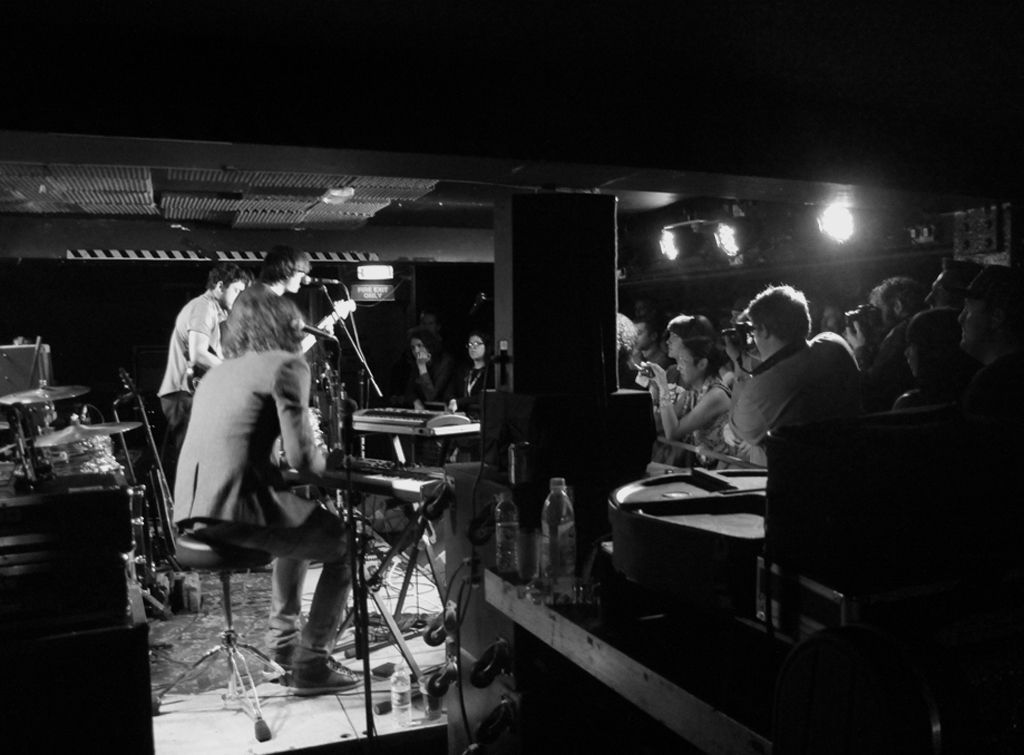 There are so many variable factors for a gig, but easily the most important is the audience. A crowd response can lift and energise you as a band, and if we could thank each person who showed support and kindness, we truly would. We always feel lucky when we are able to play to large and enthusiastic crowds and The Great Escape certainly provided that.
We leave the stage and head straight to our 'merch' stand ready to meet any of the lovely people who might want to chat to us. We're always so happy to talk to people about anything and to have a chance to show off our new EP. Sometimes we are asked to sign items - possibly the strangest request was for Kris to sign a shoe.
Backstage after the gig, we get another chance to exercise those aching muscles as we load out. Then we can relax for a short while before enjoying some fine seaside cuisine and sets elsewhere around The Great Escape.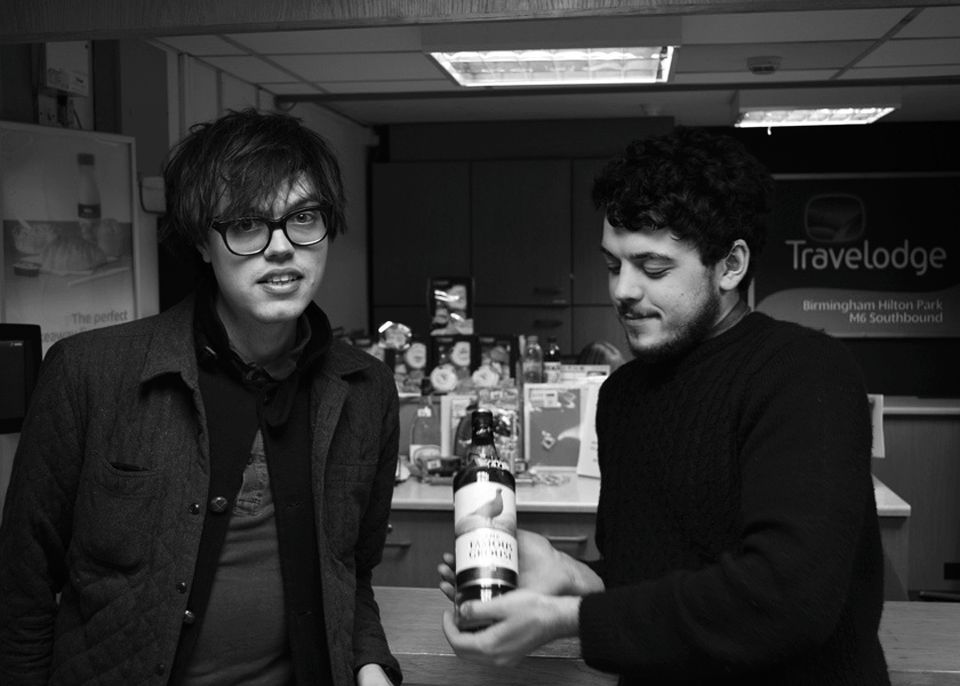 At the end of our salty, fun, tiring evening, we know what we're heading to even if only Rob knows where. That's right, a Travelodge. We arrive tonight to a pleasant greeting from the night porter (they aren't always friendly), and are invited to participate in a little Tombola that the hotel is doing for charity. Parry is a big fan of a tombola, but it's Jack who takes the punt and stumps up a pound. At the end of a long day, Lady Luck smiles on us. Jack's ticket wins a litre of whisky - it can only be described as the best thing that has happened to us in a Travelodge since… ever. Sleepy heads - we recharge for next time, where it will all happen again, somewhere else.
You can visit Story Books by heading to storybooksband.com