In a world that is frequently exemplified by SoundClouds and mixtapes and shadowy 12"s that are gone before even the DJs can get them, it can sometimes be easy to forget the fact that electronic music is some of the most forward-thrusting, inspiring, thoughtful and body-moving music out there.
Make sure to not make the same mistake this coming weekend at the Field Day music festival, or you might miss some of the electronic world's cutting edge, all gathered together under one sky.
Music festivals bring together people, bands and musical styles that would not normally mix, so here's to hoping that having hardcore hardware hackers like Daniel Avery, Erol Alkan and Oneohtrix Point Never mingling with indie flagships like Pixies and Future Islands will move electronics music just that little bit further, a bit more above ground, given a bit more validity, edging us that much closer towards the future.
Compiled here, for your reading and listening pleasure, we've selected some of the most exciting and essential electronic sounds for this coming weekend. Consider it a field guide to electronic Field Day. You've got artists who will rock your socks, move your body and massage your mind. You've got DJs. You've got bands. There is bound to be one electronic act at Field Day you are going to love - you don't want to find out about it after the fact.
Listen to our massive playlist by heading here.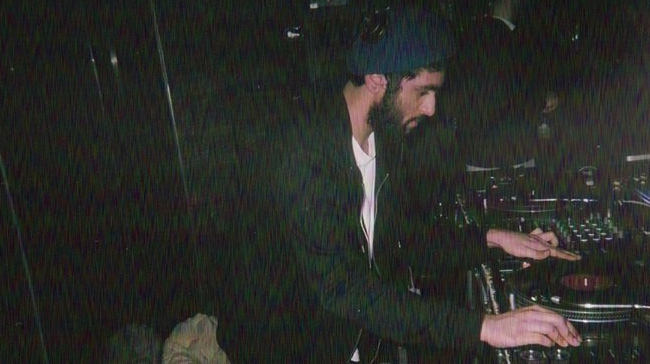 1. Bake is a rising DJ from Glasgow - co-founder of the All Caps collective and radio show, who has DJed with Blawan and Ben UFO. Bake is only 22-years old, so you best act quickly, before you have to fly to Spain to catch him. Glasgow seems to be producing a grip of talented DJs, these days, who are dedicated to furthering the mission of the mix. Here's your chance to check out a bit of the action, in the light of the day.
2. Daniel Avery is dedicated to the art of machine funk, turning rigid drum machines and outdated keyboards into an army of breakdancing cyborgs. If you think that machines ain't go no soul, look at the person programming them. Avery's been getting more and more overground, with last year's Drone Logic sopping up rave reviews, as he signed with Erol Alkin's likeminded Phantasy Sound, and done remixes, and been remixed by, fellow hardware hackers Factory Floor.
3. DJ Barely Legal: Another young rising DJ superstar, DJ Barely Legal got her start at the 19. She didn't waste any time, quickly getting mixes featured on Rinse.fm and 1Extra and playing out at Fabric and Manchester's famous Warehouse Project. She recently teamed up with some of the heads of Grime, like Wiley, Scratchy, Riko Dan and God's Gift, allying her with the rising tide of Grime in 2014. You cannot overlook this music, or Barely Legal's set.
4. East India Youth: East India Youth is redefining what is possible in the field of laptop performance. Last year's Total Strife Forever reaped rave reviews from The Guardian, Time Out, NME and Uncut, showcasing the fact that people are ready to hear trancing melodic minimalism, especially when it's cut with a good pop hook. East India Youth's midday set at the Village Mentality stage should be like coasting over a forest of stars on a magic carpet ride. For those that like to get heady, and get down.
5. Eclair Fifi: Another DJ from Glasgow, Eclair Fifi is a vital part of the Lucky Me label, delivering some of their finest mixes. No doubt her experience DJing for Radio1 hasn't hurt, where she has taken part in their New DJs We Trust series. Her set's bound to be smooth as Chinese silk, warm as melted butter sunshine. Let Eclair Fifi get you excited for the future.
5a. Jessy Lanza: Jessy Lanza's Pull My Hair Back on the electronic underground institution Hyperdub put '80s funk/R&B influences, like Prince and Michael Jackson, in a state of suspended animation. Sparkling starlight synths meet with heartfelt but detached vocals, augmented with tight and focused beats. Jessy Lanza will bring the slowjams on Saturday, that will thrill the lovers of the ecstatic comedown The Weeknd's noir'n'b, or recent experimental vocalists like Julia Holter, Julianna Barwick or Laurel Halo.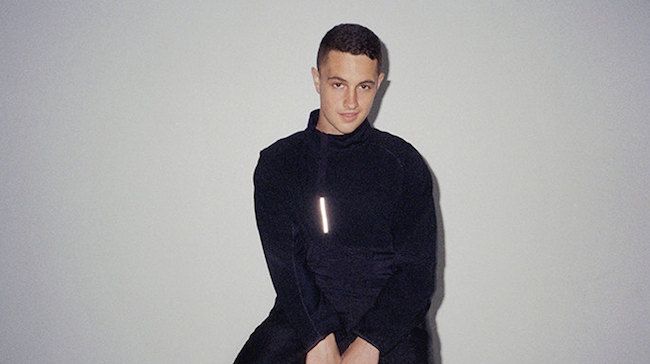 6. Evian Christ: Many of you are probably no strangers to the name Evian Christ - he's been a Vesuvius of creativity in the underground for the past couple of years, putting out records on the vital Tri Angle records, before getting tagged to work on Kanye's Yeezus production team and signing to G.O.O.D. Music Publishing. This performance is hot on the heels of Christ's Waterfall EP, which is a masterpiece of hardened trap beats and gothic strings. It should be interesting to see what he DJs. Evian Christ shall be a puddle of blackest midnight, in the summer warmth, representing for the late-night warriors.
7. Erol Alkan: Erol Alkan is a part of the Field Day tradition. He played the first party ever in 2007, and again in 2009 and 2011. This year promises to be something special, as Alkan is teaming up with Phantasy Records label-mate Daniel Avery to DJ together as DJ B2B. The pair are intimately familiar with each other's style and work, so it should be interesting to see how they work together to create a flow and rock your face.
8. Funkineven: Some future funk from London producer Stevie J, who has released music on Eglo records, as well as DJing on London Radio Station NTS, and underground institution The Boiler Room. His music is a mixture of bouncing 808 basslines and jittery trap beat constructions, that manages to be both hard-edged while staying fluid, funky and fun - a cross between footwork and latter-day Acid resurrection.
9. Gerd Janson: Another must-see DJ set, this one from Running Back labelhead Gerd Janson. He unearths the dustiest grooves and rarest gems, from House to Disco to kosmische, so there's no telling what he might spin. His Music For Autobahns mix from last year was a mixture of weightless house grooves and Disney's Electric Light Parade, that makes you feel like you're cruising at 60 mph on smooth asphalt - smooth sailing into the future. He also writes about music for Groove and Spex magazines. A writer who DJs the rarest and tastiest vinyl nuggets. That's something we can get behind.
10. Ghostpoet: Ghostpoet is another name probably familiar to readers - he's been one of the most active and exciting voices to emerge from the British underground in recent years. His music is a perfect amalgam of futuristic beat constructions, smooth lyrical grooves and cold synths stands at an intersection spanning decades of underground sounds. He conjures the paranoia of late '90s Tricky, dragging the ghost of trip-hop into 2014, and fusing it with cyborg soul.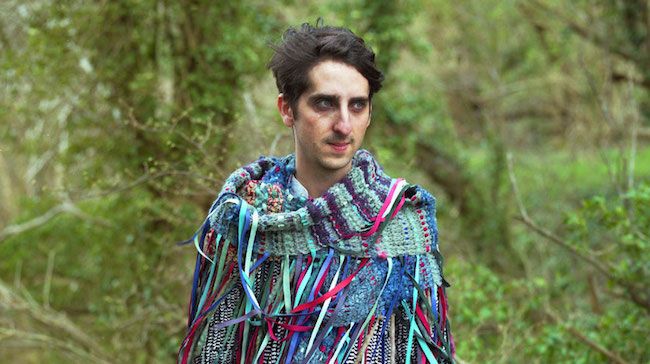 11. James Holden: James Holden has been a mainstay at Field Day, and in electronic music in general. Last year's The Inheritors gave people a fresh appreciation of his minimalist beauty and jewel-set beats, so take this opportunity to see, and hear, Holdon anew.
12. Jamie xx: Jamie xx has not grown complacent in reverbed vocals and '80s beats. Instead, he takes that faraway romanticism and applied it to endless, massive house beats that make you feel like you live in perpetual twilight. Just goes to show that no one listens to just one type of music anymore.
13. Jon Hopkins: Jon Hopkins illustrates the blurred line between DJ and producer in 2014. He's rocked crowds with other people's songs, as well as his own. Last year's Immunity earned him a Mercury Prize nomination, and his set will feature skewed reinterpretations of that material. Do DJs have the best musical instincts? Find out.
14. Oneohtrix Point Never: Daniel Lopatin may be the most visible of the electronic underground, with Oneohtrix Point Ever earning much theoretical ink over the past five years. OPN serves as the soundtrack to our collective unconscious, information overload and infinite beauty. His Software Records imprint has been blowing up with underground vaporwave trap footwork transmissions, that is skimming the creme of the avant garde. You'll never look at Microsoft training videos the same way...
15. SBTRKT: Sbtrkt's mask may serve as the face of electronic music's anonymity. It's all about the music. It's all about the atmosphere. SBTRKT is here to create a tropical paradise out of thin air. SBTRKT sums up all that is 'post-dubstep', with exotic field recordings paired up with plastic synths, ethnic instruments and impossibly intricate beats. SBTRKT's music is making the world a more colourful place, and his performance on Saturday should be one of the festival's highlights.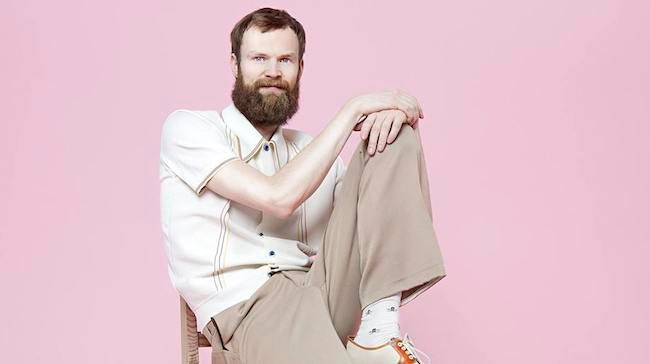 16. Todd Terje: It's Album Time, with its chopped-n-screwed lounge music deconstructions, has been one of the most loved electronic records of the past months, so this set has high expectations. Creeping funk meets Hawaiian drum machines. You may be inspired to lie in a hammock, drinking a beverage from a coconut husk, or slowly boogaloo the night away, under the stars. Or perhaps solve a crime. It's 1977, again; the future is bright!
17. Slack B2B Samename: The presence of Grime at Field Day may be one of the most telling statements about the current electronic climate. People's tastes are getting edgier, more experimental, making it possible for Grime's musique concrete fever dream to reach in and gestate in our subconscious. Japanese Koto gardens meet cyber dystopia - it's like watching sun rise over a city of polished glass. Slack's set with Samename should be transportive, and an arrow pointing towards where the next 12 months of dance music could lead.
18. Vessel: Vessel has never released a bad track. His career is a great example of the other post-dubstep trajectory, greyscale beats and hissing electronics; beats parsed together like some Calculus formula, as bassweight simultaneously tickles your Adam's apple and punches your gut. His debut LP, Order Of Noise, also on Tri Angle records is an essential listen, and if it's taken as a preview for this performance, Field Day should be transformed into a cybernetic limbo of open fires and rusted steel.
19. Nguzunguzu: Asma Maroof and Daniel Pineda are some of the leading emissaries of the hypermodern global club village - where plastic toucans hover over fields of swaying trap beats. They take the decadence and dystopia of Oneohtrix Point Never's information overload, and create a tropical paradise, where the locals may be waiting with rusty blades. They remind us that the future could be a party, where we can all dance beneath the cicadas, even if we are packing heat.
20. Patten: Patten's debut for Warp Records, Estoile Naiant, just goes to show a major electronic album doesn't have to compromise or cut corners. It's a dense tapestry of tar pit synthesizers, with cybernetic drum machines barely skimming the surface like dragonflies. It's a personal and emotional dream state, simultaneously warm and cold, disproving the opinion that electronic music is inherently clinical and academic. It should be interesting to see how he blends a DJ set with his own productions.