Since the heady days of 2002 when Hundred Reasons and Vex Red released albums on major labels and the likes of Reuben were making waves with countless tours, earning the Hampshire town's scene the tag of "England's answer to Seattle" by at least one major magazine, the town of Aldershot and the surrounding areas has had countless scenes and several bands come through, but rarely has it been as healthy and varied as right now. With both Aldershot's West End Centre and Guildford's Boileroom strongly supporting the local scene as well as putting on touring bands, both Frightened Rabbit and Chapel Club have played in the respective venues in the past few weeks, there has never been a better time for bands around this way. Now, we look at some of the bands who have gained so much attention, and above all, are just awesome.
Hold Your Horse Is
http://www.myspace.com/hyhi
The three-piece with a DIY ethic and energetic live show, they've played gigs for The 405 and are constantly touring. They also had the good sense to put on a Christmas party to celebrate the best of the local scene. With elements of post-hardcore and plenty of riffs, they have plans to release a six-track EP after the summer and already the chanting of "you're wrong, I'm right" is intensely addictive.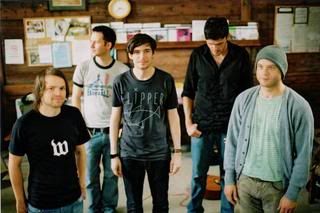 Stagecoach
http://www.myspace.com/stagecoachuk
Ok, they're a little further up the A3 but it would be rude not to include them, another 405 favourite, everyone on here should know them by now. But as we know, they specialise in addictive indie-pop with a singalong element and are influenced by the likes of Blur and Pavement, they've been played on Gavin and Stacey and are on a few festival bills already. They put on a frightfully good live show and it won't be long before everyone's wooing and screaming their songs in the streets.
Our Lost Infantry
http://www.myspace.com/whereisourlostinfantry
Gaining a tremendous live reputation after supports to the likes of Frightened Rabbit, Grammatics, Sky Larkin and Johnny Foreigner, the four-piece are releasing their debut single 'The Arsonist'/'Scissorfight' in early June on WET Records. Passionate and complex but never straying from an anthemic and loud noise, the four-piece also have a sense of post-rock sentimentality mixed with a pop edge – many crowds have sung "stop starting fires" moments after the first time they've seen them.
Freeze The Atlantic
http://www.myspace.com/freezetheatlantic
Featuring members of Reuben, Hundred Reasons and Archie & The Instincts, the band are just starting to play their first run of gigs, but with their history they are bound to excel in the live arena. With influences ranging from Jimmy Eat World and Rival Schools to Pearl Jam and Soulwax, expect a boisterous and forceful amount of alternative rock clamour.
Lady And The Lost Boys
http://www.myspace.com/ladyandthelostboys
Sumptuous pop music that is made to be heard by the masses, the harmonious vocals of Annabel Jones are fresh and complement her autobiographical lyrics superbly whilst she is ably backed by a range of percussion and heartfelt melodies. Already having a loyal local following, the five-piece will continue to go from strength-to-strength the more they grow and play.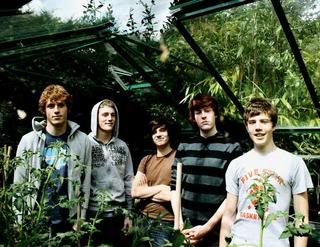 Canterbury
http://www.myspace.com/canterbury
Yes, they're quite emo but they excel in the area. Support slots with Hundred Reasons and The Guns have honed their live reputation and releasing debut album 'Thank You' for free has further won over their exceptionally loyal fanbase. The use of big choruses and glints of electro keyboards combine to make an addictive and incessant blast of fun. And it doesn't stop there, bands like
Foe
,
Quays
,
Jealous Again
,
Lights Go Blue
and
Teeth And Tusks
are all worth discovering too. It is a good time for my local area with all these bands adding something different and working together to show just how strong the area is right now. A real community feel around the bands has added to a special atmosphere at local gigs and now all we need is for the rest of the country to be drawn in. With upcoming releases and extensive national tours from most of these bands, it won't be too long. And to see just how well the bands get together, here's a video of them when they decided to 'Party Hard' last Christmas.