On November 11, iconic producer A-trak will be delivering a compilation project. In the Loop: A Decade of Remixes is an album stacked with 10 years of work, including remixes of Disclosure, Bob Moses, The Rapture and Yeah Yeah Yeahs. The 13-track project will be delivered on Fool's Gold and will then be followed by a limited edition vinyl box set in December and a 32-page book with original artwork.
"In 2006 I had been DJing for over 10 years and my brother Dave was a seasoned musician, but I was still a novice in the studio," he began in the intro for the box set. "Making a full original song can be daunting, so here I was able to hand-pick my favorite vocals, steal a few kickdrums and chop up some cool synths."
Pre-order the album here. Find the tracklist below.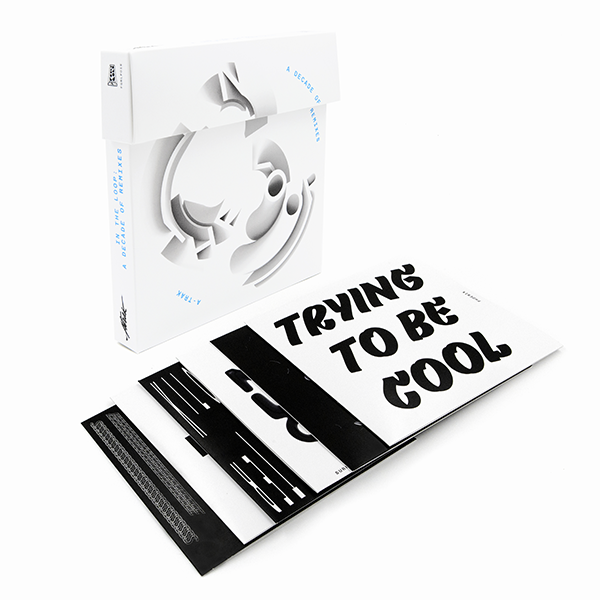 01. Architecture In Helsinki – 'Heart It Races (Trizzy's Rusty Tin Can Mix)'
02. Scanners – 'Bombs (Trizzy's Boom Bam Slam Mix)'
03. Digitalism – 'Idealistic (A-Trak Remix)'
04. Boys Noize – 'Oh! (A-Trak Remix)'
05. Sébastien Tellier – 'Kilometer (A-Trak Remix)'
06. Yeah Yeah Yeahs – 'Heads Will Roll (A-Trak Remix)'
07. The Rapture – 'How Deep Is Your Love? (A-Trak Remix)' [digital only]
08. Martin Solveig – 'The Night Out (A-Trak Remix)'
09. Surkin – 'Never Let Go (A-Trak Remix)'
10. Phoenix – 'Trying To Be Cool (A-Trak Remix)'
11. Disclosure Feat. Lorde – 'Magnets (A-Trak Remix)'
12. Bingo Players – 'Cry (Just A Little) (A-Trak & Phantoms Remix)'
13. Bob Moses – 'Tearing Me Up (A-Trak Remix)'