So yeah, 2013 seems to be the year of the sequel (at least in rap and hip-hop world). Not only is Eminem releasing his eighth full length The Marshall Mathers LP2 in November, but Queens-based rapper Action Bronson will unleash his new mixtape Blue Chips 2 next month.
Initially scheduled for September, Bronson made the mixtape's tracklist available on his Twitter page, according to which both Ab Soul and Mac Miller make an appearance.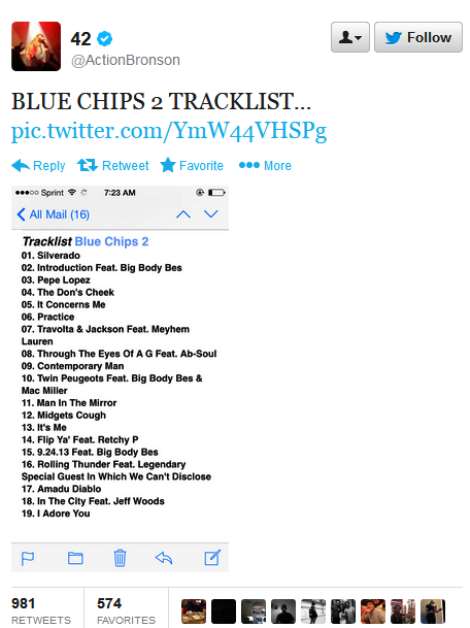 Action Bronson is also working on a collaborative album with Riff Raff, which is set for release sometime in 2014.