It's been fifteen years since the world last heard from American Football. Their debut and only full-length album, American Football, was released by Polyvinyl on September 14, 1999 and gathered critical acclaim for its melting together of diary-entry lyrics and soft math rock sensibilities. Without meaning to, it touched upon something that rests in the core of most human beings and quietly became one of the most beloved titles of its time. Epitomising wholly universal feelings of love, loss and learning associated with growing up, American Football contains a kind of youthful magic that refuses to fade over time. Unfortunately for pretty much everybody, the band became a studio-only project shortly after the release and then broke up completely. That is, until now.
Just when I thought I had already felt all the feelings one could possibly feel for American Football, they released their first video last week; a mini-movie for 'Never Meant' featuring the house. The beauty of this video needs no comment; suffice to say that I was not at all prepared to deal with that level of emotion mid-week during my lunch break. So there I was, stirring tears into a plastic container of cous cous, wondering how the hell a band that has only put out one album, played a total of twelve basement shows and been inactive for fifteen years can still be so relevant and exciting for so many people. For such a short-lived project with each of the members still actively involved in multiple other musical endeavours, why the sudden change of heart? Why resurrect American Football now?
"Me and one of the Steve's ended up hanging out and having fun one night and it just sort of happened," explains guitarist/singer Mike Kinsella, responsible for forming the band in 1997 and whose personal musical history also includes Cap'n Jazz, Joan of Arc and Owen. "We've been asked for fifteen years and I just kept saying no way and, for whatever reason, this time it sounded more like fun. I sort of forgot why I was saying no and then when I thought about it I realised that yeah, it could be pretty cool."
Of course, there were still big questions: how would they do it? Could they do it? Would anyone care? But, as is always the way with these things, it was purely a case of timing. Everything just fell into place.
"I was telling my manager or something that we hung out and we talked about it, and then proper offers came in like hey, if you played a show, this is how it would work... So then we figured out the logistics and realised that yeah, we can do this. I'm not talking about actually playing the songs because that's still unknown, but all getting together and trying to play the songs seemed possible. And then yeah... people bought tickets! It turned into a much bigger thing than we thought it would be."
Despite having played to large crowds with other projects, the last time American Football actually performed together live was in "some classroom or basement in Champaign, Illinois," so it's a pretty large and surreal jump for them to go from jamming to 50 people in a hometown space to selling out the 1,500 capacity Webster Hall in New York. So, how are they planning to take their fifteen-year-old basement band overground? "I said that if we play these shows, I wanna have a bass player," Mike says. Since he recorded all the bass parts on American Football himself and the band became a studio project shortly after it was released, they never actually had a bass player.
"The record sounds super full because we doubled or tripled the guitar parts, so it just sounds thick and good, but the prospect of us playing live with just two guitars and drums at Webster Hall or an outdoor festival like Pygmalion... Well, it just didn't seem like it would work at all. So we got a bass player, we're gonna get some new gear and a guitar tech to help us have the show run like an actual show instead of us just standing there tuning guitars the whole time!"
The new bass player happens to be his cousin, Nate Kinsella, who has a vast and overwhelming musical career of his own spanning from Joan of Arc, Make Believe, Mata Hari, December's Architects and Birthmark to assisting Mike with the instrumentation and engineering for the third Owen album, I Do Percieve. "He's the guy I trust most, in any sense," Mike says.
"I ran downstairs and tried to re-learn all my tunings and just see what I could remember. A lot of it came back to me, but a lot of the playing and singing didn't come back."
And as for the burning question: what of the essential horn parts?! The answer is: they will absolutely be included in the upcoming live shows. "Our drummer Steve played horn and drums, you know? So we're going to do that for sure, but I don't think we're going to add any more... I think it'll just be a lone horn guy," he laughs.
Figuring out the intricacies of playing material you haven't touched since the '90s and didn't have much practise with even then is an incredibly daunting prospect in itself, but when you've got generations of fans so deeply invested in the material - some of whom probably know it better than you do at this point - it makes the decision to return to it even weightier. The thing to remember here is that American Football are now grown-ass men with wives, children and other responsibilities. They wouldn't be doing this for reasons other than their own and, from talking to Mike, it's pretty clear that the members are equally as excited as the fans about revisiting American Football.
"When we decided to do it, that night I talked it over with my wife and I couldn't sleep," Mike says, "I ran downstairs and tried to re-learn all my tunings and just see what I could remember. A lot of it came back to me, but a lot of the playing and singing didn't come back. We never really did that much so I haven't had much practise, but I'm still working on it. I'm in four bands now so every fourth night I'll pick up a guitar and try the American Football songs. It's the last band I played electric guitar in so it's fun to have to re-learn all the gear and stuff. And it's cool because the two guitar parts are so intertwined so it's fun to learn my part and then when we get together it sounds complete. It's different to being in a band by myself."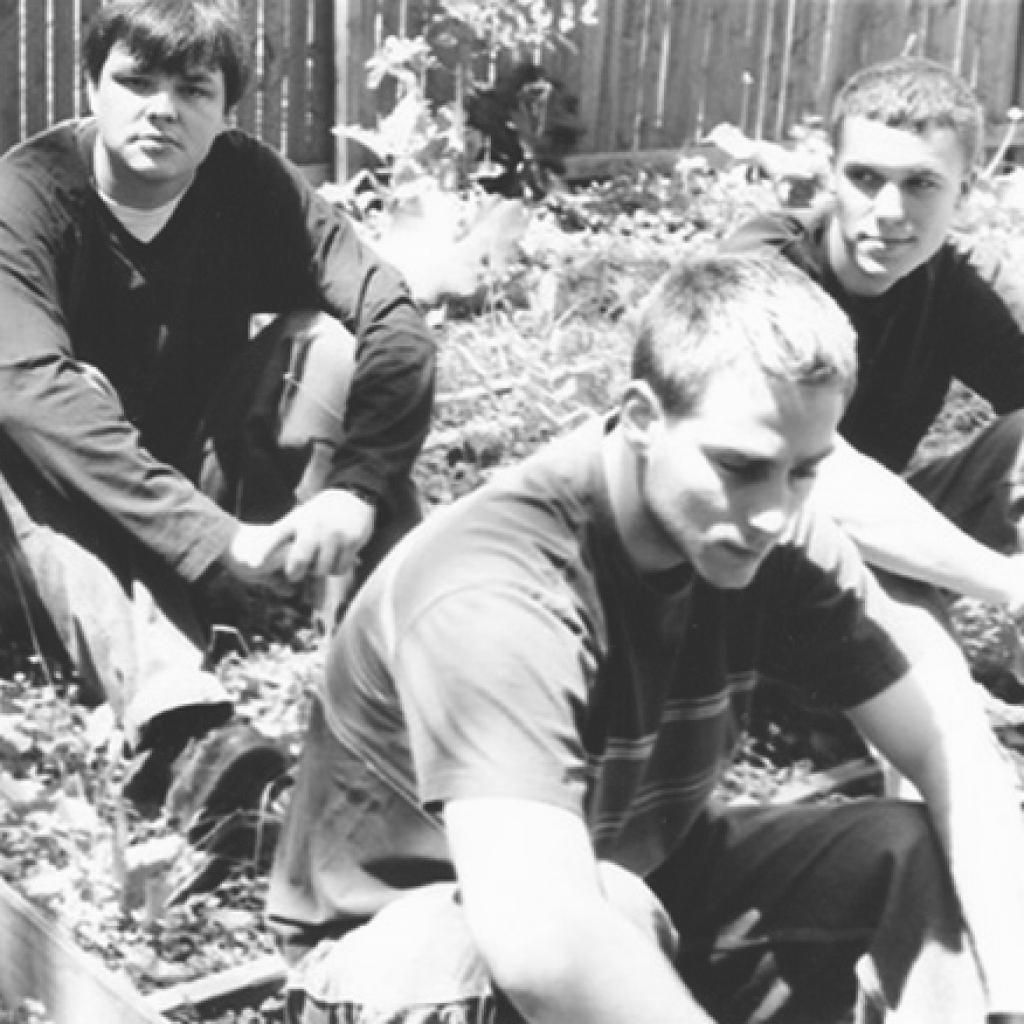 Around the same time as American Football got back together, announced a vinyl re-issue and a handful of shows, another seminal '90s emo band also resurfaced: Mineral. When asked if Mineral was much of an influence on American Football, Mike replies, "I don't think I've ever really listened to them. All my friends did. I really sort of only liked the same five bands since I've been in high school," he says half-jokingly, referring to The Sundays, The Cure, The Smiths, My Bloody Valentine and Red House Painters, "All my references are like fifteen years old!"
And so are the references for fans of American Football. Ask anybody to recommend you gateway albums into emo and American Football will always get a shout out. It's difficult to put your finger on exactly what makes the record seminal to the point where the house featured on the artwork became a cult icon, but lyrically Mike believes, "It captured something that will always appeal to awkward teens," and you can bet the world will never have its shortage of those.
"As it affects my schedule more, it'll mean a lot more to me. But now that it's so far off in the distance it just sounds totally fun."
But even in spite of all its obvious allures, it's still pretty incredible that the album that would come to define an entire era came from a band that was essentially broken up before that album was even released. "We already knew when we were recording that we were going to stop playing," Mike says, "I just think musically we wanted to do different stuff anyways, so we just thought we'd document the music we'd worked on for a couple years and put it out just for fun. I don't think any of us thought that fifteen years later anyone would listen to it or care."
Yet, here we are, fifteen years later, and the amount of traffic Polyvinyl received from people trying to order the deluxe reissue crashed their website. Clearly, this is something people have been waiting for a very, very long time. But with all the anticipation and expectation of being so close yet so far away from playing American Football material live for the first time in a decade and a half, what does it all mean to the band?
"I think it's going to mean a lot more as it gets closer to the shows and we start practicing," Mike says, "As it affects my schedule more, it'll mean a lot more to me. But now that it's so far off in the distance it just sounds totally fun. It's sort of like an '80s movie about these old dudes getting the band back together."
And, let's be honest, who wouldn't want to watch that?
You can order American Football (Deluxe Edition) from Polyvinyl here and catch them live at the following dates:
September 28th - The Pygmalion Festival, Champaign, IL

October 10th - Webster Hall, New York

October 11th - Webster Hall, New York

October 12th - Webster Hall, New York