When HBO introduced hour-long programming at the turn of the century, the fate of modern television was forever changed. However, it wasn't necessarily the actual programs that made such a difference, but the music that accompanied it. As emotions were not just seen, but heard, shows like The Sopranos and OZ took over their viewers with raw emotion, stemming from the songs that played as your favourite characters experienced their remarkable highs and lows.
As other major networks picked up on this trend - particularly ABC's Grey's Anatomy - the thought of a television series without a sprawling soundtrack felt like blasphemy. Now, as the past few years have proven, the emergence of the "Golden Age of Television" is here to stay - along with an incredibly diverse group of music supervisors.
Here are a few examples of the best soundtracks exhibited on TV shows that have aired in the last year.
----------
13 Reasons Why (Netflix)
Despite the mixed reviews and click-bait controversies, 13 Reasons Why was one of the strongest series of 2017. Its portrayal of mental illnesses, casual sexual assault, and the eerie world of adolescence was brought to the forefront as soon as show creator Brian Yorkey debuted it on Netflix in March. It focuses on the grey areas of consent and self-harm, all brought together by an eclectic soundtrack, oozing with over the top angst and layers of nostalgia.
It might be too facile to include '80s college rock with a high school drama, with the obvious ode to that era with Joy Division's 'Love Will Tear Us Apart', The Cure's 'Fascination Street', and The Jesus and Mary Chain's 'Darklands', but the show displays its contemporary edge with artists such as SUUNS, Sleigh Bells, Hot Chip, Eagulls, and St. Vincent.
Soundtrack Highlights: Protomartyr - 'Cowards Starve', Elliot Smith - 'Thirteen', Car Seat Headrest - 'Oh! Starving', Angel Olsen - 'Windows', Washed Out - 'It All Feels Right'
----------
Animals (HBO)
With Adult Swim pumping out cartoon shorts left and right (and essentially dominating modern animation), it was a risky move for HBO to pick up Animals, the brainchild of Mike Luciano and Phil Matarese. Though clearly influenced by their pre-pubescent years - and their undying loyalty to 311 - Animals is a surprisingly dark series, exploring basic human nature through the eyes of the animals that surround us.
Although critical acclaim fell short for Animals, its cult-like following landed them a follow up to their catastrophic - and at times monumental - season two. As Animals hits you in all the wrong places, the music behind the show is nothing short of brilliant. Promoting both ultra-indie acts (Palehound, Big Thief, Pile, Japanese Breakfast, Dirty Dishes) and indie elders (Bill Callahan, Death Grips, Microphones, Songs: Ohia), Animals is the kind of series to hit any music lover in some seriously deep spots.
Soundtrack Highlights: Death Grips - 'Hot Head', Porches - 'Mood', Dirty Dishes - 'Red Roulette', Japanese Breakfast - 'Everybody Wants to Love You', Palehound - 'Molly'
----------
Dear White People (Netflix)
With a title that is sure to make most Trump supporters have an "All Lives Matter" freakout, Justin Simien's continuation of his 2014 film was a pleasant surprise in the age of mass binge-watching. Covering anything from "common white people mistakes" to harsh - and completely unjustified - institutional racism, Dear White People was rather timely when it came to the current state of American politics.
With a deep-cutting theme and a soundtrack that's as credible as humanly possible, Dear White People tore up the common themes of absurdly hip indie rock in music supervision with a hard hitting soundtrack consisting of mostly hip-hop, old and new. Ranging anywhere from contemporary club bangers to classic hip-hop, the soundtrack to Dear White People paved the way for an instant classic.
Soundtrack Highlights: A Tribe Called Quest - 'We The People...', Noname - 'Sunny Duet', J Dilla - 'Fuck the Police', Shamir - 'Sometimes A Man'
----------
Insecure (HBO)
Another HBO instant-classic, Issa Rae's major network debut and follow up to her critically acclaimed web series Awkward Black Girl is an in-depth take on the everyday drama and encounters of a modern black woman. With spirits high - and her luck the opposite - Insecure is more or less a tale of truth, displaying real lives with real problems.
With a mostly hip-hop oriented soundtrack, Insecure finds a clean balance with R&B/Soul acts like Thundercat, The Internet, and Frank Ocean.
Soundtrack Highlights: Frank Ocean - 'Pink + White', Moses Sumney - 'Plastic', D'Angelo and the Vanguard - 'Sugah Daddy', Blood Orange - 'Desirée', Erykah Badu - 'I Been Going Thru It All'
----------
Transparent (Amazon)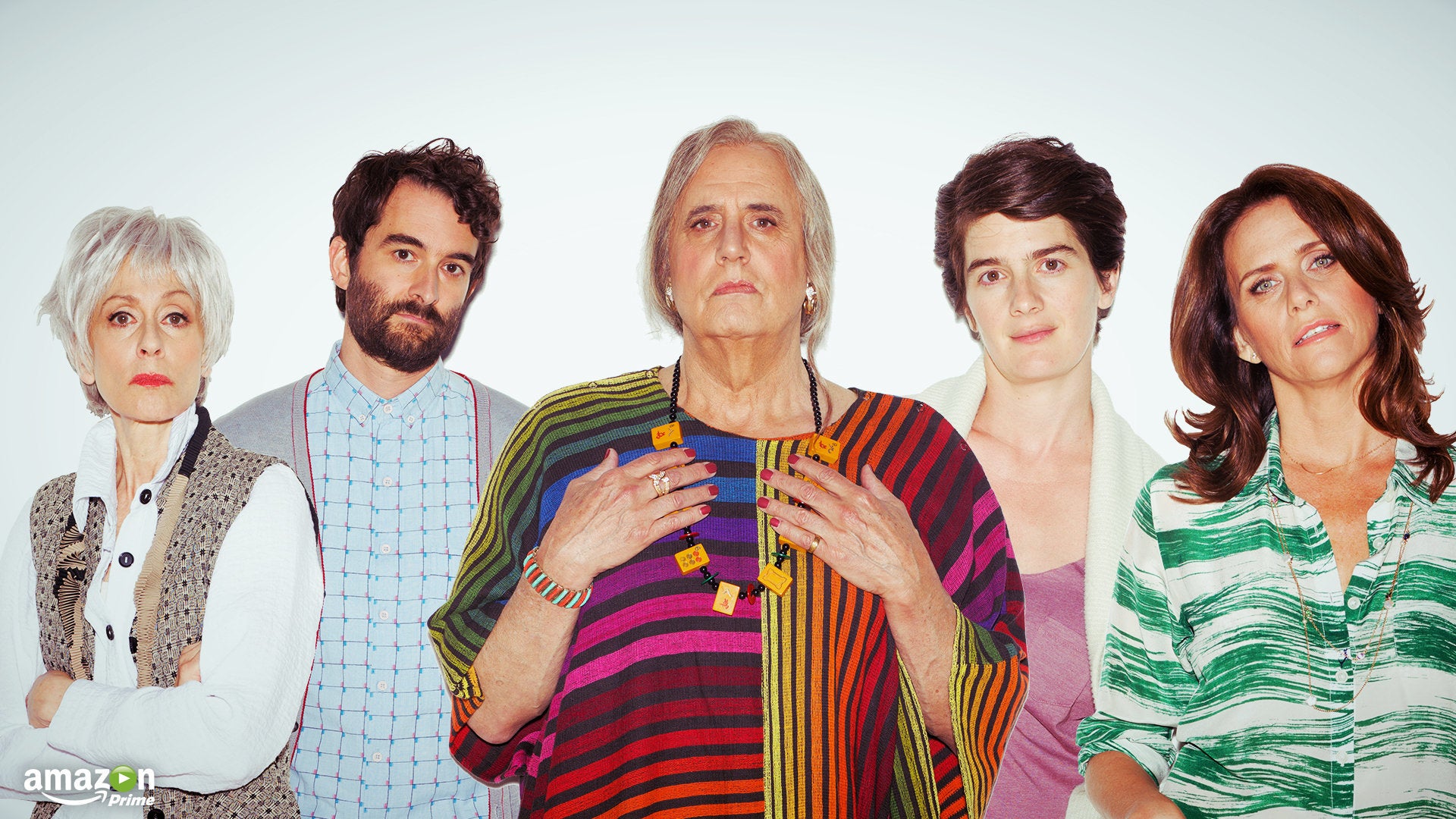 Hailing itself as one of the most progressive series on modern television, Transparent burns every traditional "man/woman" and "straight/gay" narrative away with subtlety and grace. Often times too heavy - or thought-provoking - to binge watch, Jill Soloway's epic is best taken in small doses, especially with a soundtrack as unique as it is confessional. With certain episodes composed almost entirely of specific artist (see season two's 'The Book of Life', featuring four songs by Kurt Vile) the music of Transparent often does the talking when the cast finds themselves in a position of silence.
Soundtrack Highlights: Karen Dalton - 'Something on Your Mind', Kurt Vile - 'Wild Imagination', LCD Soundystem - 'Dance Yrself Clean', The Coathangers - 'Merry Go Round', Bill Callahan - 'Night', J.J. Cale - 'Don't Go to Strangers'
----------
Atlanta (FX)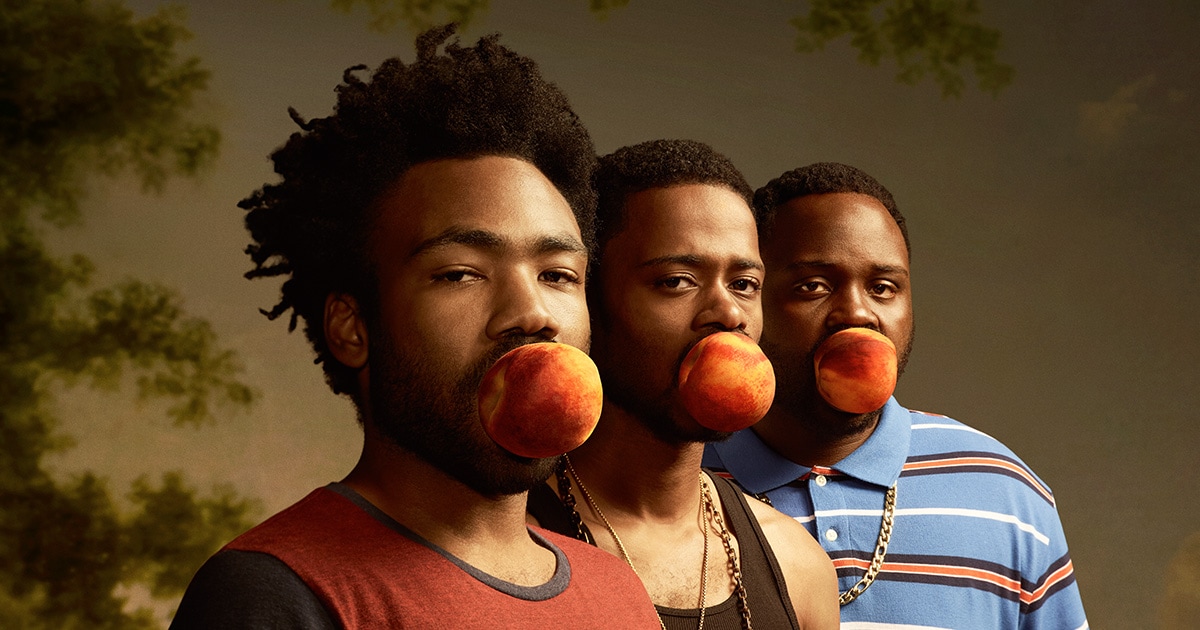 As if Donald Glover's largely successful acting and music career under the moniker Childish Gambino wasn't enough, his directorial debut with Atlanta had critics screaming with a unanimous "yes." As Atlanta takes you through the trials and tribulations of a broke twenty-something under the pressures of fatherhood, marital consistency, and an aspiring career to manage cousin/rapper Paper Boi, the soundtrack beneath the genius of the show acts as the cherry on top to yet another instant classic.
With track highlights ranging anywhere from Kamasai Washington to Funkadelic, Atlanta's fiercely black soundtrack is one of television's most relevant.
Soundtrack Highlights: Shabazz Palaces - 'An Echo from the Hosts That Profess Infinitum', Funkadelic - 'Hit It and Quit It', Sam Cooke - 'Chain Gang', Kamasai Washington - 'Change of the Guard', Outkast - 'Elevators (Me & You)'
----------
Big Little Lies (HBO)
HBO's adaptation of the Liane Moriarty novel was one of TV's most acclaimed shows in early 2017. With a strong binge-worthy quality and a plot line of sexual demons, disastrous secrets, and blatant spousal abuse, Big Little Lies received all the plaudits it deserved. With that said, the emotive soundtrack behind the towering Monterey, California landscapes wasn't as consistent as the actual show itself, but it still made a lasting impact.
Soundtrack Highlights: Sade - 'Cherish the Day', The Flaming Lips - 'Silver Trembling Hands', Charles Bradley - 'Changes', The Boy Least Likely To - 'My Tiger My Heart', PJ Harvey - 'The Wind'