Apple opened their WWDC keynote with quite a strong level of posturing, with Tim Cook bigging up the millions of daily visitors their Apple stores get, as well as the 10 billion dollars of earned by Apple app developers.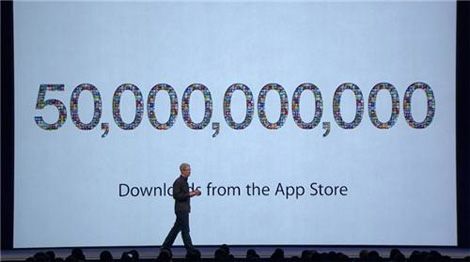 Some figures were thrown about showing Apple's company growth averaging at 15% over 5 years making competitors Microsoft look like incredibly small fry. All standard fare from an Apple Keynote.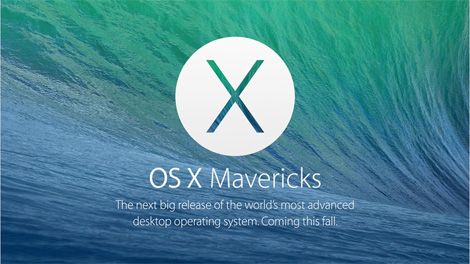 Finally, onto the actual announcements we were introduced to the a new operating system with MAC OS X Mavericks, causing a combo breaker by not naming it after a large cat.
You can expect 'Mavericks' to boast some new features, such as:
CPU utilization: Reduced by 72% to save power.
Compressed memory: Freeing space and improving response time up to 1.5% from standby.
Safari: Utilizes the sidebar and much social integration such as Twitter with better hashtag usage.
iCloud: A new keychain allows you to have multisystem password databases. So all your sensitive data can be saved on a single encrypted area – Don't steal my credit card details!
Notifications: They'll be more 'push' notification bubbled on chat/email/facetime that you can reply to within the 'bubble' without having to open the actual program itself.
Calendars: Updated to show locations, travel time and reminders / meetings.
iBook: Finally coming to OS X with a library of 1.8 million books on offer.
You can expect to get your hands on MAC OS X Mavericks this fall.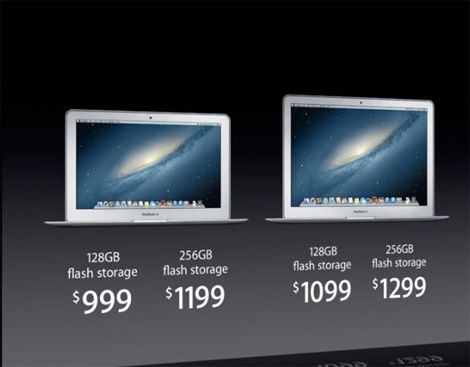 Some new prices for Apple's range of Macbook Air notebooks were featured, with new flash storage options ranging from 128GB ~ 256GB.
Next up was a teaser for the new Mac Pro Desktop, shown side-by-side by the old-gen Mac Pro Desktops – To say the least, it is TINY! It also boasts double the CPU of the previous desktop models, PCie flash memory 1.25gbps reads (10x faster than any drive) with all expansion ports boasting Thunderbolt 2 (You can seemingly connect six devices per port, jeez!). Check out the video below.
You can also expect Dual workstation GPUs that boast a 2.5x faster performance that supports 4k displays.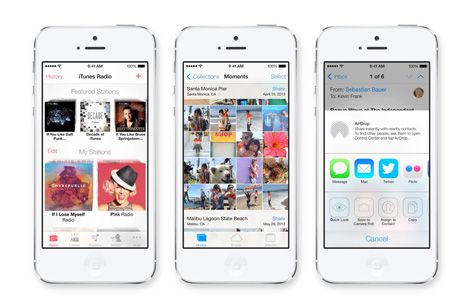 iOS7 was also unveiled at the keynote showing off a more colourful and brighter complexion compared to earlier gens of iOS's. It can also track movement meaning that you can see BEHIND the icons as you move the device.
Control center and the lock screen functionalities are available on every screen, a more adaptive download system that doesn't auto-update massive downloads due to network conditions of the environment you are in and iOS Safari has new interface tabs, a sleeker full screen interface and the previously mentioned iCloud keychain, to name but a few features.
The Safari tab functionality is no longer limited to 8 tabs and is modeled on a somewhat sleek looking archive file folder design. Photos are more organized with time and location, giving categorisation a much needed sense of order.
iOS will also debut in automobiles with the same iOS7 GUI being used with Siri, providing an eyes free interface and stopping you from causing a car crash by tapping the damn screen too frantically.
We can also expect iOS 7 to have an adaptive "app finder" that suits your location (Would love to see 'PayPal' being download automatically in a strip club), automatic updates for your currently downloaded apps on the app store, and iOS7 music that shows off a cleaner UI displaying all previously purchased music / movies / tv bought via iCloud with albums tiled when in landscape mode.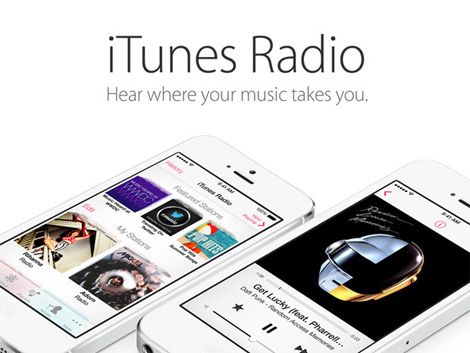 Next up iTunes Radio was announced acting as a pseudo Spotify / Last.FM where you can "like" and "unlike" tracks to adapt your own playlist, listen to other people's playlist, etc. It will be free with ads, however subscribers will have no ads – It will launch in the US first with a global launch to follow.
Facetime Audio was later announced, boasting off high quality audio calls free over WiFi – Like WhatsApp mixed with Skype. Activation lock is also featured as a new security function to lockdown your iPhone. If someone tries to wipe your iPhone or disable "Find My iPhone" the phone will become useless unless they have your Apple ID and password.
Probably the most shocking announcement was the compatibility for iOS 7, with it being suitable for iPhone 4 / 5, iPad 2, iPad Mini and iPod touch 5th generation.