As the oldest record store in San Francisco (est. 1970), Aquarius has cultivated a respect and well-deserved legacy as one of the most pioneering shops of its kind. Famous for their range of psych, metal, drone ("dronology" is a term they're proud of coining) and various regional styles, Aquarius are meticulous in selecting great records, and not just heaping in any old dross. Quality over quantity, as the saying goes.
Aquarius are an unmovable fixture of San Francisco's musical landscape – or, really, the city in general – and we're ridiculously excited (plus a little smug), to be in cahoots with them, delivering cherry-picked records suggestions the old-fashioned way.
This edition features Head Boggle, Les Ambassadeurs Du Motel De Bamako and One Of You. Even if they don't sound like they'd be of any interest, give 'em a spin; trust Aquarius – they know what they're talking about.
If you like what you hear, support the shop by visiting their website. All words remain the property of Aquarius Records (minus the introduction, of course).
Les Ambassadeurs Du Motel De Bamako - s/t (Sterns Music)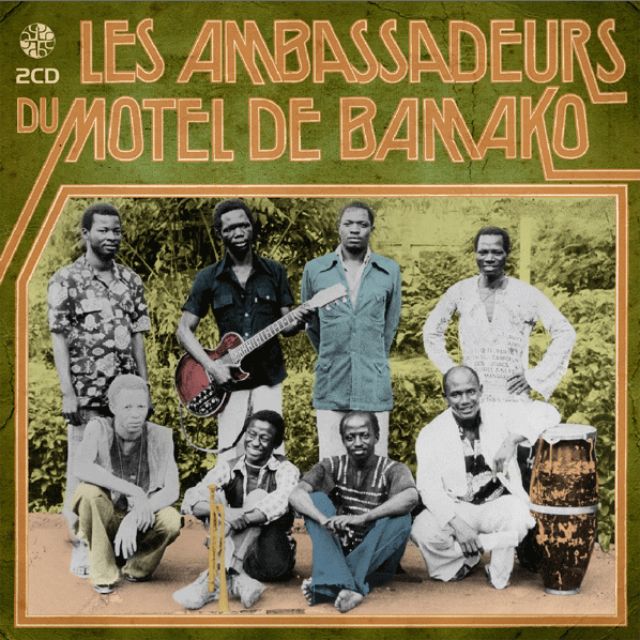 Long overdue reissue from this seventies African supergroup, which included legendary vocalist Salif Keita as well as Amadou Bagayoko (now one half of Amadou & Mariam) along with a handful of other notable musicians, all of whom were gathered together by an ambitious army lieutenant in 1969 who decided he needed a top notch band to entertain visitors and VIPs at his favorite hangout, the Motel De Bamako of the title. He of course needed a band as good as the other other popular band at the time, the Rail Band De Bamako, who already performed at another hotel near the train station! Les Ambassadeurs coup was luring Keita away from the Rail band, making Les Ambassadeurs thee preeminent Malian band of the time, with a slew of hits, big tours, and even a handful of international performances!
Beyond the back story, and the dramatic rivalries, the music itself is fantastic - a mix of traditional African music, jazz, R&B even some Latin American sounds found there way into Les Ambassadeurs' music (and much of the African music of the time), and while the vibe is very traditionally highlife, an amazing horn section, lush guitar jangle, soaring emotive vocals, it's also kind of psychedelic, with some seriously distorted lead guitars, and plenty of wild xylophone, everything lush and layered, warm and softly distorted, rhythmic and funky, the songs effusive and bursting with energy, often slipping into groovy psych jams, before slipping right back into something a bit more traditional.
According to the notes, the visiting VIPs and tourists would also bring some of their favourite records for the band, which they would dutifully learn in the afternoon, practicing for a few hours, before playing those songs the very same evening!
The disc is housed in a full colour slip cover, and includes a big booklet with liner notes, rare photos and reproductions of the group's various record covers.
Head Boggle - Serge Modular In Hi-Fi (Experimedia)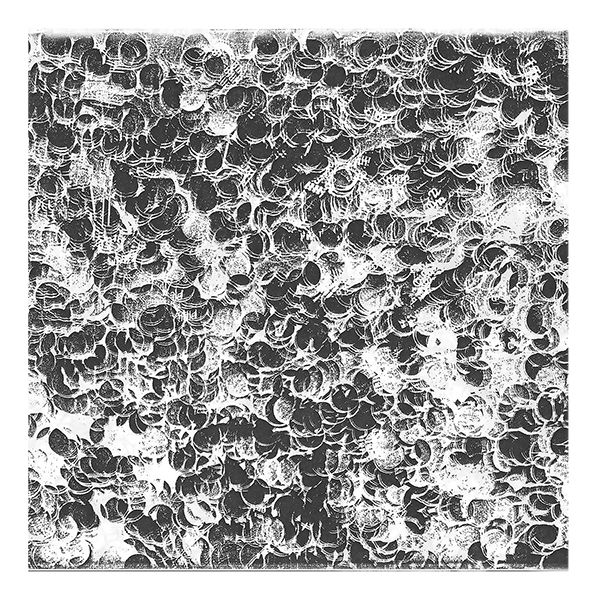 Derek Gedalecia is a man who gets around. The Bay Area synthwrangler has largely been releasing Head Boggle tapes on pretty much every cassette imprint under the sun (NNA Tapes, Fag Tapes, Rainbow Bridge, Tusco/Embassy, and his own Greedmink imprint amongst some two or three dozen others); and his two slabs of vinyl have come via pretty fucking high-profile venues.
First up was his eponymous album back in 2012 via Spectrum Spools, and here's this album released through Experimedia. The titular instrument that Gedalecia used was found at the Electronic Music Lab at SF City College. For those synth-nerds, this particular model was probably built by Serge Tcherepnin sometime in the late '70s. Tcherepnin had designed this modular synth as an inexpensive alternative to the rather pricey Buchla synth that had been developed also on the West Coast around the same time. The schematics for the original synth are available for those with a soldering iron and considerable patience to build his or her own. With patchbay cables wildly pulled and plugged, knobs twiddled spasmodically, and oscillator switches toggled irregularly, Gedalecia creates a semi-improvisatory free-for-all feel akin to the pioneering work of Francoise Bayle or the polyglot analogue+digital systems of Keith Fullerton Whitman.
Seeing him do this stuff live where he's bopping around and literally head-banging to step-sequenced tone bursts, you get the sense that he's having a blast doing it. What separates Gedalecia from every other dilettante with a synth fetish.
One Of You - s/t (Little Axe)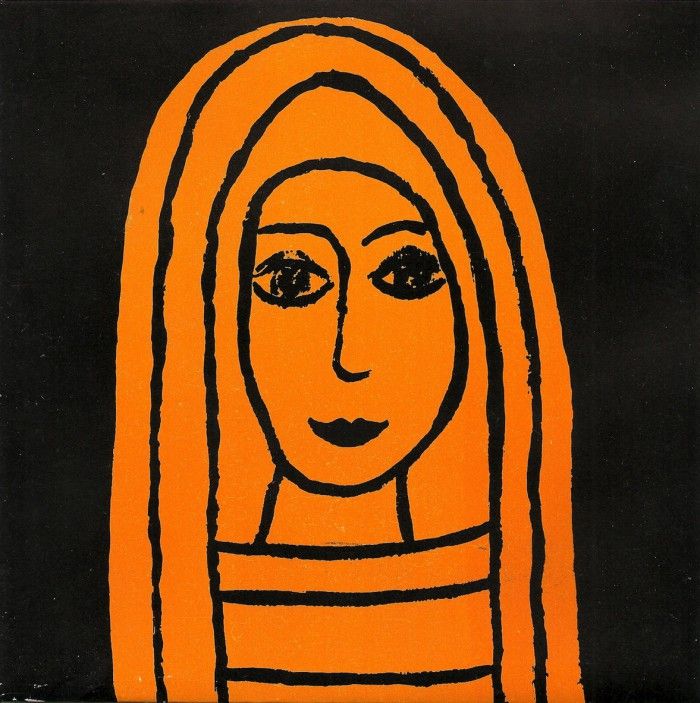 Nico meets Jandek in these beautifully introspective proto-goth dirges by an anonymous woman from Czechoslovakia who moved to Canada and self-released these songs on a series of singles in the late seventies / early eighties.
Music was her outlet to deal with the depression and alienation she felt living away from her home country, and these songs are almost laughably dour, though also quite lovably naive. Mostly performed with delicate Eastern-European tinged organ drones, she later recorded under the name, The Triffids (no connection to The Australian group), with an instrumental track that includes percussion and synth. Early demos are also included here, and display a slightly brighter air with acoustic guitar and reverbed vocals that will appeal to fans of Liz Harris (aka Grouper). Perhaps not a record for everyone, but those with unusual and eccentric tastes towards obscure but sincere outsiders will find a lot to love here!