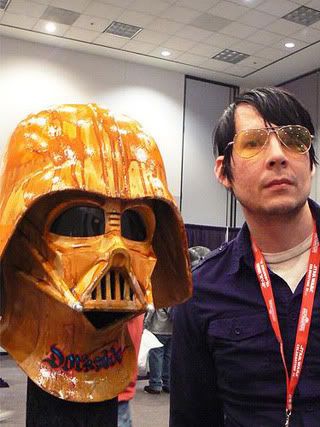 This weeks
Art Roundup
has been curated by awesome US based Illustrator and good friend of The405 -
Steven Daily
. Steven's art work is a mixture of all things dark and sinister and you'll see how his picks this week don't stray from that same style either. He's also a huge Star Wars fan. We asked Steven to gives us a quick list of his Top 5 artists and a brief summary as to why he chose them. Here are the result. You can read our interview with Steven
here
.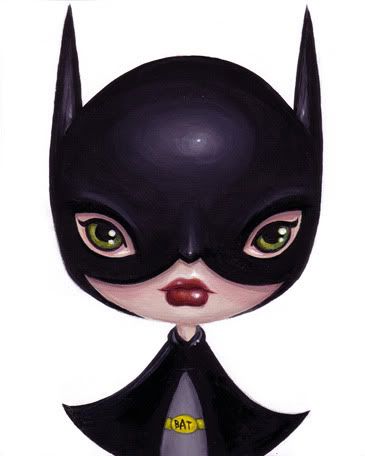 Artist:
Tomi Colgin
Link:
http://tomimonstre.blogspot.com
Tomi Monstre is a small, rubbery-textured confectionery. She is roughly 2 centimetres (0.79 in) long and shaped in the form of a bear. She is one of many gummies, distinctive and popular gelatin based candies that come in a variety of shapes and colors.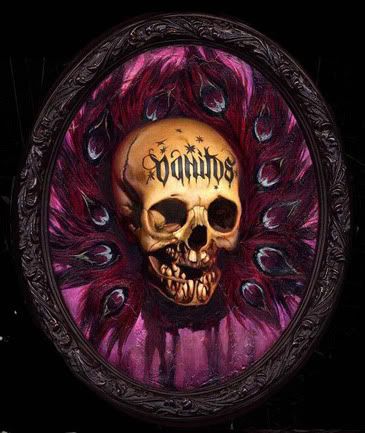 Artist:
Kevin llewellyn
Link:
www.kevart.com
The art of Kevin Llewellyn is extraordinarily complex, despite its traditional and academic look. For one thing his artistic personality is split between being a creative giant capable of bringing to life amazing and fantastic beings that challenge the imagination. and a genuine understanding and appreciation for 19th century realism. This think these ultra sensitive renderings and classically beautiful figure studies reside in the same room with characters breathing other atmosphere stow galaxies away.
Artist:
Jeff Mcmillian
Link:
Jeff McMillan was born in October of 1977 in San Jose, CA where he spent a good portion of his life, and it was during the first few years of Jeff's existence that he started trying his hand at art at the young age of 3. McMillan's influences lie heavily in 80's pop culture. The artist proclaims that the decade boasted the best television programming, cartoons, toys, and movies. It was a decade of imagination and creativity during a time when the world was changing so drastically on all levels.
Artist: Michael Hussar Link:
Driven by love, hate, sin, redemption and death, Michael Hussar's oil paintings present the viewer with a contextual maturity that is both confrontational and evocative. Hussar describes his work as "a voyeuristic snapshot of perceived humanity, complete with freaks and fakery; a gothic wonderland illuminating the gray area between truths and lies." Hussar's attachment to his paintings runs deep; each piece is a journal of sorts, allowing him to come face to face with his demons and exorcising them with each new stroke of the brush. Hussar's paintings are in the private collections of Warren Beatty, Francis Ford Coppolla and Leonardo Di Caprio.
Artist: Gottfried Helnwein Link:
www.helnwein.com Gottfried Helnwein is an Austrian-Irish fine artist, painter, photographer, installation and performance artist.His early work consists mainly of hyper-realistic watercolors, depicting wounded children, as well as performances - often with children - in public spaces. Helnwein is concerned primarily with psychological and sociological anxiety, historical issues and political topics. As a result of this, his work is often considered provocative and controversial.