Maurizio Anzeri is an Italian artist living and working in London. With intricate needlework, he transforms antique photographs into a vast array of geometric colour. Labelled 'photo-sculpture', the layering of threads adds a futuristic dimension to the vintage portraiture.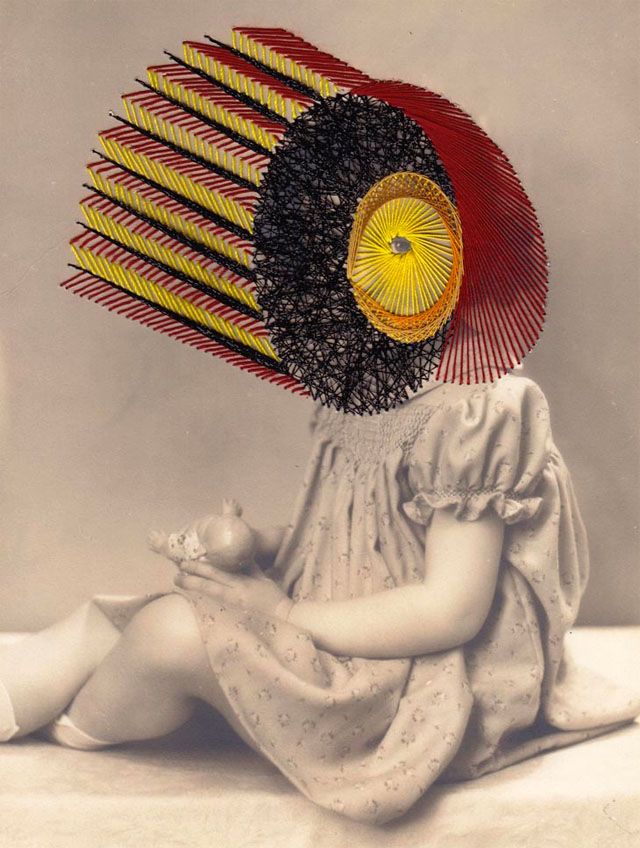 In his own words, Anzeri links the effect of the stitching to that of a "costume or other identity". The masking of the figures by embroidery increases their mystery and anonymity.
He has previously worked with Dazed & Confused and has had work displayed at the Saatchi Gallery. His current exhibition But It's Not Late It's Only Dark is on display at the Chapter Gallery in Cardiff until the 30th June.