Ubisoft recently announced and confirmed the rumour of a 4th instalment (well, 8th really) to their sneaky/stabby franchise with Assassin's Creed IV: Black Flag.
The announcement came along with a pack shot displaying the new swash-buckling protagonist, a pirate themed Assassin's flag and a dead pirate dude on a boat. Needless to say, I think we can now confirm this game will have pirates …so, let the pirate mode commence! YARRR!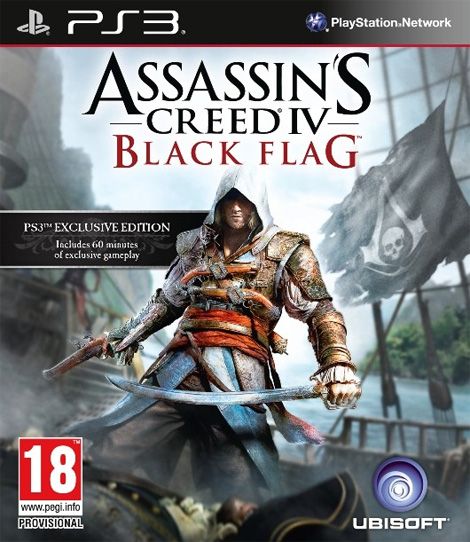 Arrrr, me hearties, thar be a PC, Xbox 360, PlayStation 3 and Wii U version off the port bow on release day! Accordin' to certain treasure chest box arts like the PlayStation 3's, thar'll be extra minutes of gameplay and booty to plunder in these versions of the game – That be a pot o' gold of news for ye' buckaroos! I'll drink to that!
Ahem …more details will be released at 5pm GMT on Monday 4th March.