As the dust settles on another Mercury Prize awards ceremony, The 405 is giving you the chance to become a judge! Well, not really. We'll be giving away 5 copies of the Barclaycard Mercury Prize compilation album. If you win a copy (which includes all the nominations) you can invite your friends over, listen to the album and host your own ceremony! As Tim Boddy would say, it's made of win!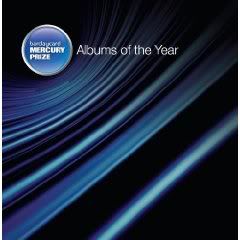 To be in with a chance to win all you need to do is answer the following question.
Who won the Barclaycard Mercury Prize last year?
a) Speech DeBelle b) Elbow c) Klaxons Send your answers to thefouroh5@gmail.com