Again this is really hard to try and pick 10 records that make up my top 10 as it changes a lot but here are ten records I really love and I know I missed off some other gems from
Funhouse
by the Stooges,
Ladies and Gentlemen
by Spiritualized, Neu! 1 and 2, Funkadelic's
Free Your Mind
, Kraftwerk, Steve Reich, Suicide or Neutral Milk Hotel, but these ones all have a special place in my heart.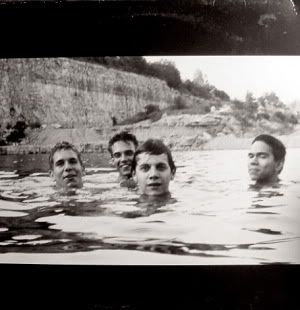 Splint
- 'Spiderland' I guess its no secret that I love this record. I remember when Melody Maker use to exist - Steve Albini reviewed it and gave it 10 out of 10 at the time and said it was a classic. Each track is crafted so well and everything from the amazing photo on the sleeve to the sparse, and tense abrasive music is a record I will never lose interest in. I have played it so much on vinyl I have had to buy it three times because I have worn out the other copies. My favourite track is 'Nosferatu Man' and this is an essential record for everyone's record collection.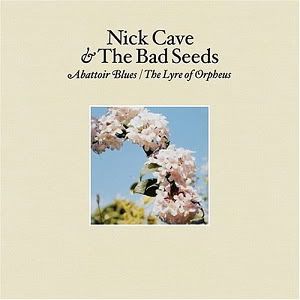 Nick Cave and the Bad Seeds
- 'Abattoir Blues / The Lyre of Orpheus'
You can listen to the record by clicking here
. Nick Cave has so many records to choose from but this is my favourite. I remember when I was first in Australia driving with my wife from Ocean Grove up to Melbourne and the legendary RRR DJ, Stephen Walker played the song 'Hiding All The Way' on his Skullcave show, the track was building and building and when Cave Screamed out There is a war coming I couldn't believe what I was hearing. It simply blew my mind. Both of these LP's are great and it was the first record sans Blixir but I am not saying this is the best NC LP - I am just saying it's my favourite!
Neil Young
- 'On The Beach'
You can listen to the record by clicking here
. I think this record would be my dream Don't Look Back. I have heard from various people that Shakey himself regards this as one of his finest moments. It was out of print for years because Neil Young didn't think CD's were good enough for listening to this LP, and it was only out on vinyl so it was a rare sought after release until 2003, when he finally gave in. 'From Revolution Blues' inspired by Charles Manson to 'Motion Pictures' and featuring the mighty 'Crazy Horse' this is one of those records I never tire of listening to.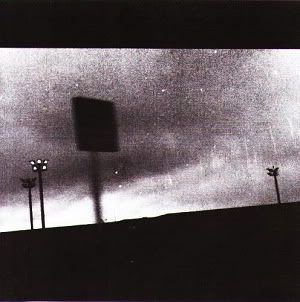 Godspeed You! Black Emperor
- 'F♯A♯∞' The Opening sample on 'Dead Flag Blues' is still haunting to listen to after all this time. I was fortunate enough to be sent a copy of this record by a cool girl called Jam Tidy who worked at Southern when it came out and she said because we had put on shows with Rachel's, Smog and Fugazi, that I should check this out. She was right. I instantly phoned up to book their shows. Included in the vinyl edition is an old penny that has been crushed and I was told there were train tracks behind their studio where they had trains run over the pennies and included them in all the vinyl copies. How true that is, is anyone's guess but the mystery that surrounds this band is what attracted me to them in the first place.
Au Pair
- 'Playing with a Different Sex' Formed around the time of so many great bands in '79, Au Pairs were the band I listened to on a cassette where they were on side A and Echo and the Bunnymen's 'Crocodiles' was on side B. This was the soundtrack whenever I would go out on my skateboard. A post punk classic that shreds me every time I listen. Controversial at the time, they wrote about the troubles in Northern Ireland and sadly broke up in 83, so never really made many records but this is the best by far. I'd love to also see this as a Don't Look Back!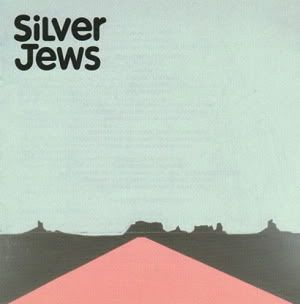 Silver Jews
- 'American Water' Animal Collective wanted this for their ATP as a Don't Look Back, but adly David Berman has retired and when I asked him could he come and play he said he would do it in 2022 when ATP is finally on the moon. We are currently in talks with NASA to see if David has enough time with a 11 year sound check and look forward to seeing him float across the moon singing 'Smith and Jones Forever'. Featuring Stephen Malkmus of some band called Pavement, Silver Jews never made a better record than this and 'Send In The Clouds' is one of my favourite cuts from this record.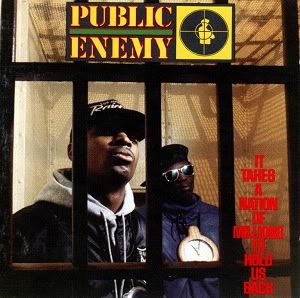 Public Enemy
- 'It Takes a Nation of Millions to Hold Us Back '
You can listen to the record by clicking here
. I remember when this came out, every shop or bar or club you went to would be playing this. The sound of the siren on 'Rebel Without A Pause' was everywhere. It still sounds great and no one had a voice like Chuck D. A commanding force like no other and the production of The Bomb Squad was so ahead of its time. 'Black Steel in the Hour of Chaos' is my favourite thing on the record but what I really want to hear is Duran Durans cover of '911' is a joke with Simon LeBon singing "the police wont come to my house because I am a black man."
Echo and the Bunnymen
- 'Heaven Up Here/Porcupine'
You can listen to the record by clicking here and here
.
Porcupine
was another LP that Animal Collective wanted for their ATP but they weren't available. I love both records and the music on these records influenced me on lots of things I went onto listen to. Their first three records are so great and these two are the best ones I think. I loved the fact that whenever they recorded these records they went and staged happenings to coincide with each release. Managed by the enigmatic Bill Drummond, the Bunnymen were one of the best post punk bands that emerged from Britain I think.
Velvet Underground
- 'The Velvet Underground & Nico'
You can listen to the record by clicking here
. It's hard to imagine what people thought of this when it came out. Nearly 45 years old, It changed the face of so much music. The first LP by the Velvets is my favourite one from the Paranoia in 'Sunday Morning' to waiting for a dealer was not something that people addressed in those days or even sang about. The band that inspired a million people from musicians to artists and one that we at All Tomorrow's Parties are forever in debt to.
Leonard Cohen
- 'Songs of Leonard Cohen '
You can listen to the record by clicking here
. The first ever gig aged 14 I went to was Leonard Cohen at The Royal Albert Hall. I was my friend Leo's house and we found some tickets in a drawer for the Albert Hall. I asked Leo what they were and he said they were for some bloke called Leonard Cohen. I knew who he was as my brother had loaned me Songs of Leonard Cohen & Songs of Love and Hate which I devoured as a teenager seeking exciting music. I instantly snapped up the tickets which were given to Leo's mum as a gift from the woman she worked for. She had no intention of going so we went down and I thought all concerts were gonna be like him at the Albert Hall with nice seating and perfect sound!!? This LP contains some of the greatest songs ever written from 'Suzanne' to 'So Long Marianne' and I think is what I would kill to see as a Don't Look Back. I was disappointed when I went to see him play a couple of years ago, so many people I think were overwhelmed that they were seeing him play that they overlooked how his backing band that seemed like a cross between Level 42 and Kenny G overshadowing his amazing music. Maybe one day he'll sack the band and come and play the folk songs on his guitar with a couple of backing singers - that's what I wanna see and I am sure many do too!