In celebration of the recent release of BBC Introducing Presents... Volume 1, we rounded up a few of our favourite artists featured on the album. We have Indiana, whose 'Solo Dancing' basically broke everyone's minds with its electro goodness and masturbatory connotations; Rae Morris, whose debut album Unguarded was met with love across the board; and then there's Moko, whose two EPs Black (2013) and Gold (2014) herald exciting things for the future.
We corralled this trio into The Royal Academy of Art, a fitting location for 405 photographer Bertrand Bosrédon to do his thing. We're all for new talent, showcasing it, supporting it, simply consuming it and it seems these ones-to-watch artists feel the same way too as they've provided us with some fantastic tips on whom they think we (and you) should be looking out for right now.
Artwork on Display: Rian Coughlan - Extensions Through Dimensions Your Face In My Space; Elliot Dodd - Step to Aeration (stringent) MCM (happy mix); Kira Freije - Closer Than Morning; Jack Killick - Swamp; Frank Stella - Inflated Star and Wooden Star, 2014.
Disclaimer: The images found in this article have been licensed to The 405, but remain the property of the respective photographer. Use of these images without prior arrangement is forbidden. For more information, please email the respective photographer or tim@thefourohfive.com.
Indiana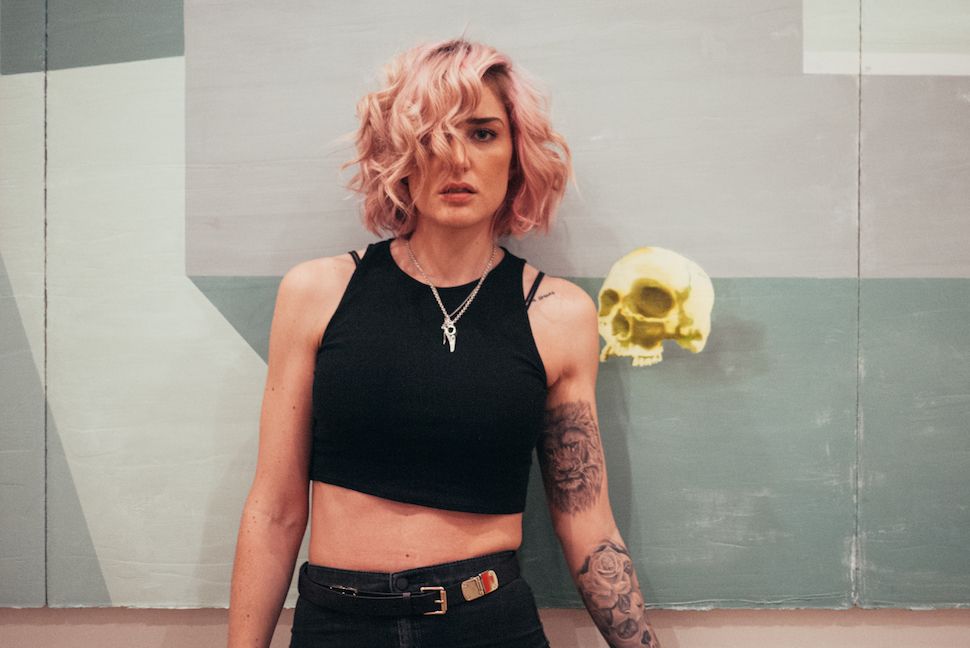 BBC Introducing story:
"BBC introducing has been a massive part of my musical journey from the very first regional radio play to headline the BBC Introducing stage at last year's One Big Weekend Festival. I even got to sing for the Queen live on the news in the live lounge! If any bands or artists ask me for advice I also say the same thing... upload your music to the BBC Introducing uploader!"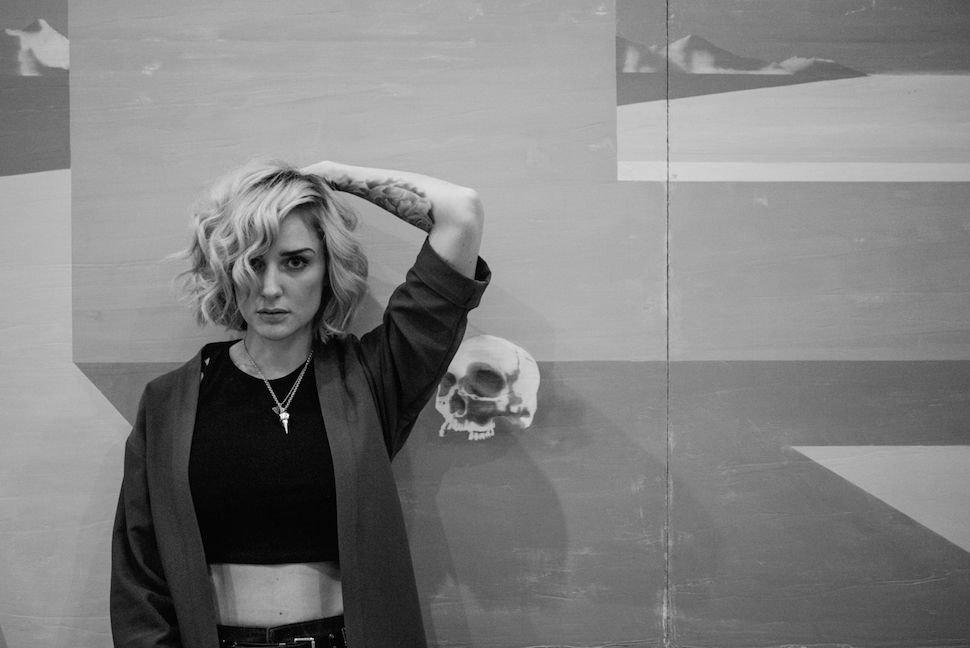 Five Artists To Look Out For Right Now:
Jarryd James - 'Do You Remember': This artist is so fresh, just one song out there but it's huge!
Make Up And Vanity Set - 'Homecoming': Cinematic synth vibes that are not exactly new but not on many people's radar...
Oh Wonder - 'All We Do'
Jagaara - 'Heartbeats': Girl Power!
Favella - 'Gong': Beautiful dream pop!
Moko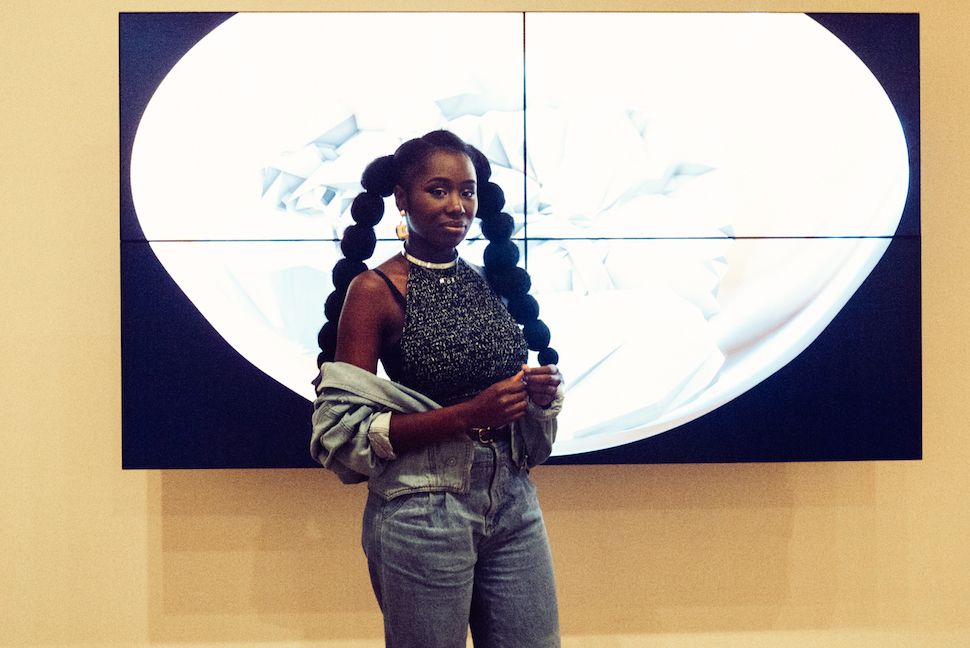 BBC Introducing story:
"I had just finished studying at Goldsmiths Uni and subsequently finished my first EP. I put my first video for 'Summon the Strength' on YouTube and caught quite a buzz (it was totally unexpected). Later that month I played a Boiler Room set with Rocketnumbernine and Neneh Cherry and not long after got approached by BBC Introducing to headline the Glastonbury introducing stage. From that day onwards I had 'Freeze' playlisted on Radio 1 and featured on Chase and Status on their single 'Count On Me' which reached number five in the charts. Thanks to BBC introducing's support I have built a relationship with BBC DJs who have steadily supported my music. At the moment I'm now working on my debut album set to be released on MTA/Virgin EMI, so the story is still yet to continue."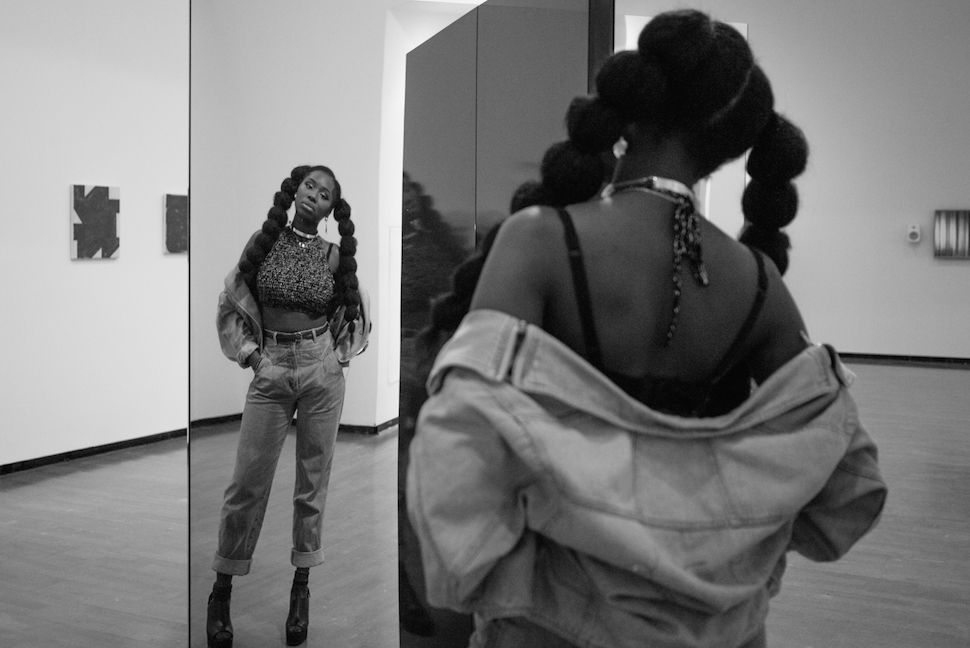 Five Artists To Look Out For Right Now:
Shamir Bailey - 'On The Regular': He is such a babe! I love his recent song out on XL called 'On the Regular' because it's full of quirk. It's playful and just a great song... he's set for big things! He also has an angelic voice and can sing like a cherub. His album just dropped so go buy it!
Novelist - 'Lewisham Mcdeez': He's South East London like me and he has been hustling for a bit now. I love how edgy and effortless his sound is. He recently joined Kanye west on stage for the BRITs and has had a lot of comparison to Dizzee. I think he is setting the bar high for Grime MCs this year. My favourite song is 'Lewisham Mcdeez'.
Denai Moore - 'Elsewhere': I love this girl, she has the sweetest voice and is a great musician. We first met when we both did Jools Holland together and her energy was so pure. My favourite song by her has to be 'Elsewhere' - so beautiful. her voice is like velvet on my ears.
MNEK: Again this is a no brainer. He's my South East London brother-from-another-mother! I first came across Uzo when he was doing refixes and he killed it on 'Closer Than Close'. I listened to it everyday on the way to work. He hit me up on Twitter about a collaboration on his forthcoming album which I can't wait to come out. Right now my favourite song of his is 'Judgment Day' which you won't have heard. But you'll hear it soon...
Nao - 'Take Control Of You': Since I first heard her - when she supported me once at my Corsica show - Ive been in love with her tone, her soul and incredible musicianship. Seeing her live shows have sent shivers up and down my spine. Her essence, her presence, everything gets to me. She is amazing! My favourite song of hers is 'Take Control Of You' Everything about it is perfect!
Rae Morris
BBC Introducing story:
"BBC Introducing really changed things for me. I was just a 17-year-old from Blackpool playing in pubs and at open mics until I was given the amazing opportunity to play at Reading and Leeds festival. Knowing that they really believed in me at that early stage made me feel very safe and secure. You really need that when you're young and new to something."
Five Artists To Look Out For Right Now:
SOAK - 'B a noBody'
Låpsley - 'Brownlow'
AQUILO - 'You There'
THE HALF EARTH - 'Borders'
Flo Morrissey - 'Pages Of Gold'