I'm not afraid to admit it - I'm a bit obsessed with Spiderland. One of the cornerstones of any self-respecting indie kid's record collection, everything about it has become shrouded in post-rock legend, including its iconic monochrome artwork. So when the band announced a super-deluxe five-vinyl box set reissue, the first thing I did after replacing my eyes back in their sockets was drop designer Jeremy deVine a line for an interview about how the box set came together. Think of it as a companion piece to our interview with Slint guitarist David Pajo about the original Spiderland sleeve.
Jeremy, now the founder and supremo of the excellent Temporary Residence label, grew up in Louisville, Kentucky, home of Slint, but was a little younger than the band so didn't know them as a kid, finally meeting up with them in his late teens. He'd reissued the Evergreen album ("a really great Louisville band that Britt [Walford] was in right after Slint broke up"), and had helped Will Oldham (the Spiderland cover photographer) design some of his record sleeves. Having also released some Papa M and The For Carnation tracks (both bands featuring former Slint members), he'd known the ensemble cast of Spiderland for some years, and was the natural choice to design this year's box set. According to Jeremy, "a big part of the pride I feel as a Louisvillian comes from what those dudes have done for Louisville's reputation in underground music. Collaborating with them in a meaningful way has been very special to me."
The seeds of the Slint box set were first sown back in 2009, when Will Oldham suggested to Slint that they get in touch with Jeremy about designing something for them: "It was meant to be a 20th anniversary Spiderland box, to be released in 2011. I first began receiving photos and flyers from the band, Will, Corey [Rusk, owner of Touch and Go Records], and Lance [Bangs, director of the Slint documentary Breadcrumb Trail] in early 2010. There were hundreds of images to comb through spanning 30 years, so I spent much of 2010 just restoring and retouching photos, and colour-correcting them to make sure they'd all look presentable in a chronological book."
Slint's attention to detail in their music was absolutely microscopic, every last details worked out to perfection - one might imagine they'd take a similar approach to their artwork, but to what extent was Jeremy as designer free to explore his own ideas for the box set?
"They more or less gave me free reign to do whatever I wanted, within a certain template. They liked the library-style structure of the Syl Johnson box set that Numero Group released, so I knew it would be multiple gatefolds, multiple formats, and would include a substantial coffee table book. Beyond that, I really just did my thing and sent them proofs of everything to get their approval along the way. I think we all expected a lot of creative clashes, but it was surprisingly smooth once everything started rolling. We were really all on the same page for most of the process."
Heavyweight vinyl, tip-on sleeves, a thick 104-page book drawing on a huge archive of Slint photography. It must be a record designer's dream to work on a luxurious box set, but to what extent was money no object when it came to making this as high-end and desirable as possible?
"I didn't have carte blanche, but I knew enough about production design and manufacturing protocols to know my boundaries. I don't mind boundaries, I enjoy the challenge of making something look and feel more expensive than it actually was."
As I discussed at length with David Pajo on The 405 a while ago, the Spiderland cover is now one of the most revered images for a certain type of music fan, so did Jeremy feel under a lot of pressure either to change it or to leave it well alone?
"I was very aware of its iconic status. That record was massively influential for me, and for a lot of people I've known, so its iconic presence was not lost on me. I knew I wanted the design to reflect the understated, enigmatic nature of the original album, while introducing some new minimal elements that would make it feel simultaneous modern and timeless. The spots of colour were crucial to that, and even those colours reference the original - the Pantone green of the original album's handwriting, and the bright blue of the blueprints from the original art board films."
Looking over the box set, the one feature that stands out is the extraordinary attention to detail. The set is meticulously composed, but in a very unfussy way so that the overall feel is sleek and simple. Musing over this idea of attention to detail, Jeremy recalls that "there's lots of little things, like the fact that the handwriting for the bonus tracks and new materials is in title case, while the handwriting for the original album remains in lower case. I love that all three of the gatefolds are representative of the printing process of album jackets in the early 1990s - art board, blueprint, and final offset print."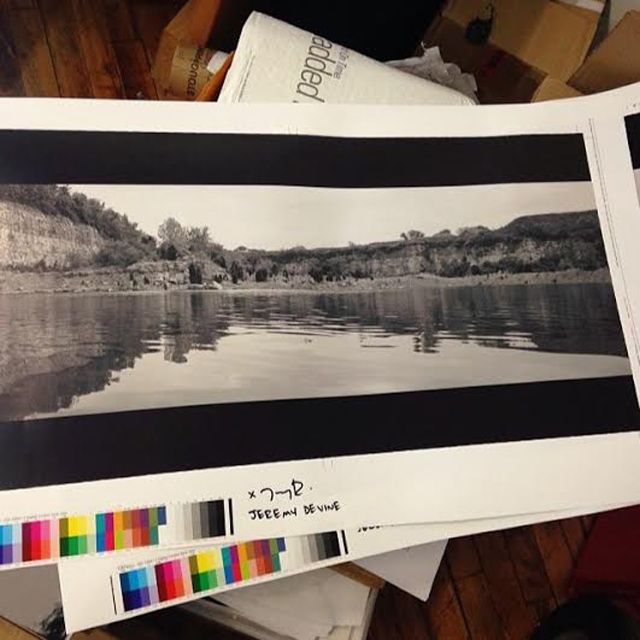 One such detail on the original Spiderland sleeve is the call for interested female vocalists to apply, which Jeremy kept in and actually expanded upon. "There's some in-jokes in there for sure, stuff that I put in to sort of crack myself up, that the guys all liked and decided to leave as-is.
"For example, the majority of the colour palette for the box set is black and white - in keeping with the spirit of the original - but I used little bits of bright green here in a few key spots to give it a little pop. That green is actually the original intended green for Spiderland, as written on the original paste-up art board. At some point between pasting up the art board and actually printing the jackets, the designated green on the art board changed to a more teal-ish colour. For the box set, I figured it would be cool to finally use the original green that was scribbled on the art board.
"The book in the box set also includes loads of weird little bits that I just really loved: the name tags for all of Britt's pet goldfish, the crass handmade signs they used to tape to the windows of the van while driving down the highway on tour... just lots of images that kinda felt like living inside the band's collective brain for a minute."
Jeremy's label Temporary Residence are no strangers to deluxe releases themselves, having put out the brilliant nine-vinyl William Basinski set, for instance. Has some of that label's aesthetic translated to the Slint box set, and would Jeremy have found a home for it on his label if it wasn't on Touch and Go?
"I think it's inevitable, since I am responsible for the aesthetic of Temporary Residence. I don't think anyone would bat an eye if this were released on TRL, but I'm really glad it's on Touch and Go. Truth be told, Temporary Residence probably wouldn't exist if not for labels like Touch and Go paving the way for the next generation of independent labels. Slint is such a massive part of the Touch and Go story, I wouldn't want anyone else to release a Spiderland box set."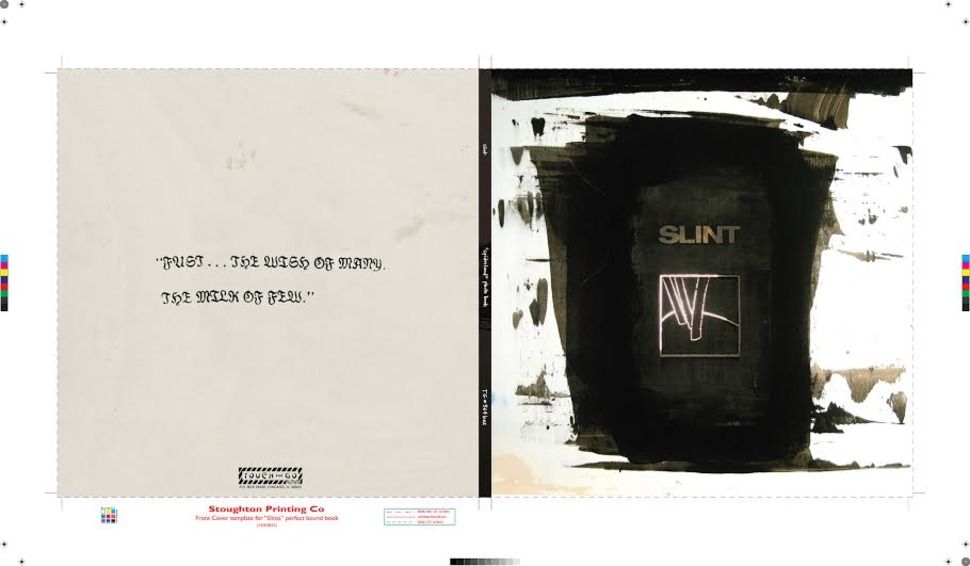 Deluxe box sets of classic albums are becoming more and more common, almost as if while most music is commoditised at best and expected to come for free at worst, people are still prepared to pay well for music they really love and connect with.
How does Jeremy see their role and importance? Are they a way of ensuring some income for bands by offering something we know fans will always buy - a protection against download culture?
"The purpose and inherent value of a box set really depends on the content. Like all cool, worthwhile things, a lot of labels have latched onto the concept and applied it to dubious projects - deluxe box set editions of brand new albums by lacklustre bands are hysterically self-indulgent and ultimately won't stand the test of time. But as documentation of a time and place, a relevant moment in the history of music and art, I think they are the musical equivalent of artist monographs - a beautifully preserved digest of influential work from often misunderstood and/or overlooked artists whose cultural impact is increasingly undeniable."
One final question - the print run of the box set is an oddly-precise 3,138. Does that number mean anything? "It's a Misfits reference. You'd have to ask the guys for more details." Slint: enigmatic to the very end.
The Slint Spiderland box set is released on 15 April via Touch and Go Records.