Hailing from the frozen Canadian wilderness known as Vancouver (also a pleasant summer hot-spot), director Kevan Funk shunned the temptation of poutine and ice-hockey to speak candidly about his phenomenal video for Odesza's 'All We Need'.
Congratulations on the release of ODESZA's 'All We Need' video. Can you speak to the origins of the concept - it feels dangerously intimate and you can't help watch it over and over?
I was interested in playing around with the formal elements of the song. My first impulse after hearing the track was to create something that contrasted it, but I was still very much transfixed by the enchanting and intoxicating feel of the song. So that led to the duality that exists in the video. As the actual narrative started to take shape around that formal conceit, I wanted to try and maintain an equal measure of attraction and repulsion throughout the video, hopefully balancing it enough that ultimately the video embodied a certain level of ambiguity. I didn't want the video to become indigestible to the viewer but I also didn't want it to glorify this experience.
What was the shoot like?
The shoot was great. This project moved really fast, from the initial conversations between the label and my UK rep COMPULSORY, to final delivery. It all happened extremely quickly and the COMPULSORY producers joined me in Vancouver for the shoot which was great. I like to work in a really stripped down way. For me, shooting is about removing as many elements of the traditional production process as possible. I try to always create a space that feels as close to reality as possible, so that everyone can feel like they're truly getting lost in that world while shooting. I always want the production process to feel like it is alive; that it can remain malleable. I don't like simply going out and executing instructions.

Why are music videos important/valuable?
I think valuable is maybe a better word. For me, music videos present a unique opportunity each time out. It's an interesting collaborative relationship because you want to create something that stands on its own and has a singular quality about it, but ultimately you're beholden to serving and respecting that principal element, the song. If everyone involved genuinely trusts each other then it can be an incredibly valuable experience in terms of negotiating and understanding creative exchange.
School of hard knocks or a formal education?
A bit of both, really. I knew I wanted to be a director from a very early age and have been making films for as long as I can remember. I do have a degree in filmmaking, although I went to an art school, Emily Carr University of Art & Design, as opposed to a more traditional film program, which is where I met Benjamin Loeb (DOP and frequent collaborator).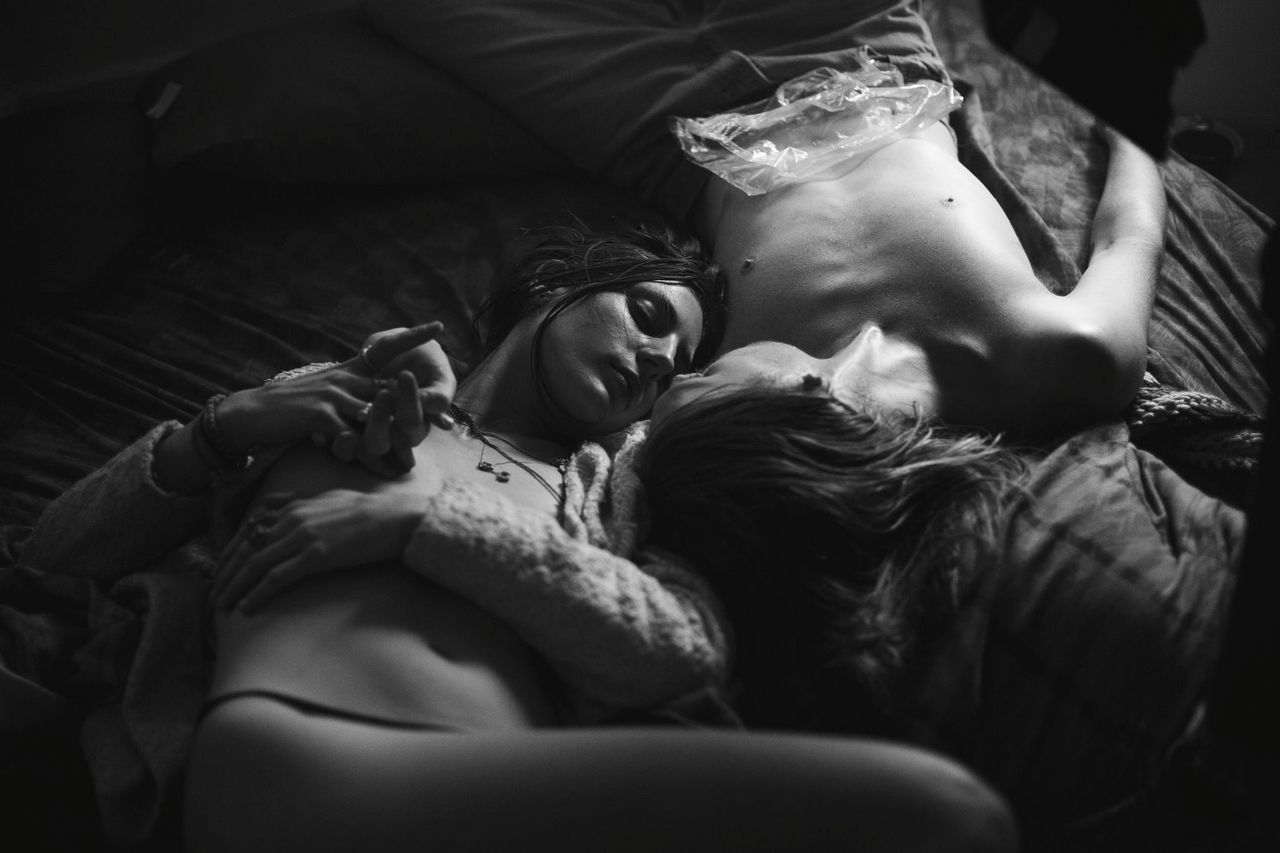 All-time favourite music video?
Kahlil Joseph directed this 14-minute video 'm.A.A.d.' for Kendrick Lamar that is one of the most stunning pieces of cinema that I've seen in a long time. I don't know if you can call it a music video (in fact, I believe it's generally described as a short film) but regardless of categorization it's jaw-droppingly good. A really phenomenal experience. Outside of that, I would say two essential videos for me are:
Daft Punk - 'Da Funk' (dir. Spike Jonze): The way that this video incorporates the track is so simplistic and so ingenious. It's pioneering in terms of expanding the notion of what a music video can be and I find that it has this uncanny sense of authenticity and earnestness that always moves me. [Watch Here]
Paolo Nutini - 'Iron Sky' (dir. Daniel Wolfe): Perhaps the most engagingly hypnotic video I've ever seen. The video's aesthetics and tone are staggering and completely steal your attention, but upon multiple viewings you start to really recognize the conceptual depth and control. A beautifully beguiling piece of work. [Watch Here]
Each concept is so rich in character - what's the osmosis process behind each new idea, do you have any rituals when it comes to writing the treatments for each track?
To be honest, character(s) are almost always the last major element that I consider when developing a concept. Most my work starts from a thematic interest, a particular idea or issue that I'm interested in exploring and/or commenting upon. The characters in my work tend to exist, first and foremost, as a tool for articulating this. I think the sense of depth that these characters have mostly comes for the way that I prefer to work with actors. I think crafting compelling characters comes from an honest sense of empathy and a strong interest in observation. But regardless of how open and observant you are, the characters that you create are still being shaped entirely by your own perspective and experience, so I think its vital to hand over a significant amount of agency to your actors, in terms of coloring these characters, if you want to have a real sense of distinctiveness among them.