The iconic guitar that Bob Dylan used at the 1965 Newport Folk Festival is now up for auction, and will be going for an estimated price of $500,000. The guitar has long been a mystery since its time at the festival as it was deemed missing, however it was recently discovered to be owned by Dawn Peterson, whose father was the pilot of the plane Dylan left the guitar on. It was this guitar that was used when the legendary folk singer shocked audiences around the world by donning an electric guitar instead of an acoustic, and playing with a full live band.
There have been some legal troubles surrounding who the real owner of the guitar actually is, Peterson or Dylan, but the two have reached a compromise and are putting it up for sale. It's a 1964 sunburst Fender Stratocaster. Peterson's attorney offered a statement about the deal to Rolling Stone:
"One term of the agreement that I obviously can disclose is that Mr. Dylan will participate in the sale to the extent that he will be signing off on any ownership interest after the sale. The person who buys it will receive a bill of sale that will be signed both by the Petersons and Mr. Dylan or his representatives."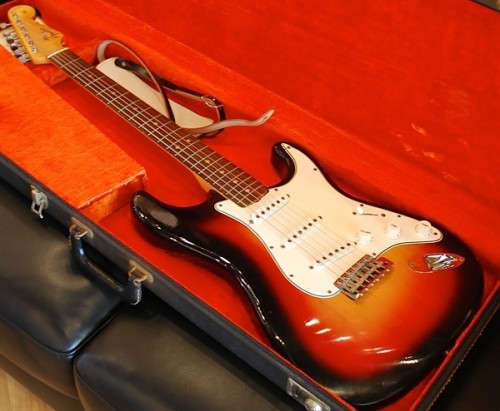 See Also: Enter our 'End of Year' competition for your chance to win some headphones!