Don't worry,
David Bowie
isn't dead. People like Duran Duran and Devendra Banhart have united to help the War Child charity and that involves being part of a Bowie covers album.
We Were So Turned On: A Tribute To David Bowie
is set for release via LA independent Manimal on the 11th October. All proceeds from the two-disc, 34-track album will go towards the benefit of War Child. An amazing album, with money going to charity? Sign us up.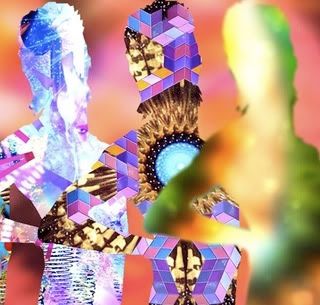 Disc One:

Exitmusic "Space Oddity"
 Duran Duran "Boys Keep Swinging"
 Megapuss "Sound + Vision"
 Warpaint "Ashes To Ashes" Corridor "Be My Wife"
 Chairlift "Always Crashing In The Same Car"
 Vivian Girls "John, I'm Only Dancing"
 All Leather "Fame"
 We Are The World "Afraid Of Americans"
 A Place To Bury Strangers "Suffragette City"
 Tearist "Repetition"
 Halloween Swim Team "Look Back In Anger"
 Afghan Raiders "Fashion"
 Polyamorous Affair "Theme From Cat People"
 Swahili Blonde "Red Money"
 Jessica 6 "I'm Deranged"
 Aska & Bobby Evans (Feat. Moon & Moon) "African Night Flight"
 Xu Xu Fang "China Girl"


Disc Two
VoicesVoices "Heroes"
 Carla Bruni "Absolute Beginners"
 Papercranes "Blue Jean"
 Keren Ann "Life On Mars?"
 Lewis & Clarke "Changes"
 Zaza "It Aint Easy"
 Genuflex "Soul Love"
 Sister Crayon "Bewlay Brothers"
 Marco Benevento "Art Decade"
 Mick Karn "Ashes To Ashes"
 Lights (NYC) "World Falls Down"
 Aquaserge "The Supermen"
 Caroline Weeks "Starman"
 Rainbow Arabia "Quicksand"
 Mechanical Bride "Sound + Vision"
 Edward Sharpe & The Magnetic Zeros "Memory Of A Free Festival" Bowie Tribute Album: Duran Duran, Warpaint, Devendra unite for War Child, album out 11th October.
www.davidbowie.com
www.manimalvinyl.com
www.warchild.org