Working Title is to make a third Bridget Jones' Diary movie. Guess what that will be about? Yes, that's right. Babies. Well, more specifically the quest for babies. (WT take note Bridget Jones III: The Search for Spunk, it could work). Because of course, that is the third and final act of any woman's life, right? I know what you're thinking. That makes Edge of Reason this trilogy's Empire Strikes Back. I don't break this out often, but EPIC FAIL! But weren't there only two books, I hear you cry? That's right brother nitpicker, however Helen Fielding did write a series of columns for the Independent in 2005 about Bridget hitting her 40s and the baby trail. Daniel Cleaver and Mark Darcy were both in the picture, because of course they are the only two men Bridget knows. I won't spoil the finale for you but it ends with me wanting to stab someone in the face.
Don't you just love a bit of casting speculation? Well, it's been all over the internet that David Tennant's decision to attend Comic Con this year, coupled with an appearance from friend of the fanboy Peter Jackson, is tantamount to a casting decision. Could the Doctor Who star be poised to take on the role of Bilbo Baggins in Guillermo Del Toro's adaptation of The Hobbit? Rumours have emerged as Tennant is heading to the San Diego Comic Con for the first time to promote the BBC series, despite hanging up his sonic screwdriver later on this year to make room Matt Davis, currently doing the rounds on the internet himself sporting a tweed jacket and bow tie. I love Doctor Who but isn't this twee for the sake of twee? But I digress. James McAvoy has been a frontrunner to play the hobbit for some time, and now even Harry Potter himself, Daniel Radcliffe, has been thrown into the mix. Eyes will be on Comic Con this weekend to see if the rumours are true or the workings of bored, lateral-thinking nerds.
Speaking of The Boy Who Lived, Potter has been pulling in the punters this week with the release of Harry Potter and the Half-Blood Prince. The latest installment of the wizarding franchise managed to pull over $100m worldwide on its first day of release, taking the top spot in the North American box office chart. The movie raked in over $396m in just five days, a worldwide record. Distributor Warner Bros' exit poll suggested that 60% of the movie's audience was 18 years of age and older, 57% of which was female. Given that I went with three fellow chicas on Friday to see said flick and there was not a single tot to be seen, I'd say that's about right.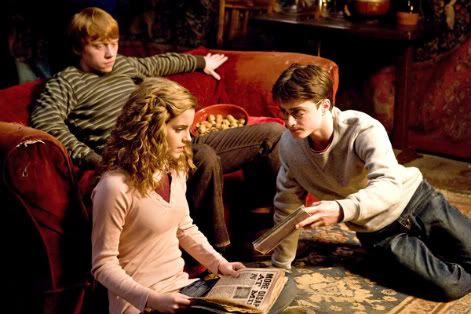 Stephen Chow has walked out of the Green Hornet movie. The film maker had stepped aside from director's duties earlier this year but was set to play the masked crime fighter's sidekick, Kato. Michel Gondry is slated to direct. Chow's departure has left lead actor Seth Rogen minus a faithful bodyguard. It's not all bad news of course, Nicholas Cage and Cameron Diaz are both rumoured to be interested in joining the cast. Cage is in talks to play the Green Hornet's evil foil while Diaz, entirely against type, will play his love interest. The script was penned by Rogen and his long-term collaborator Evan Goldberg. The movie is to begin principal photography later on this year and hits our screens June 2010.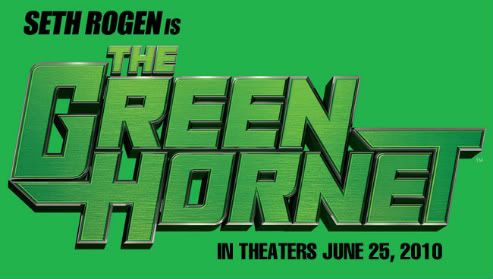 Courtney and David Arquette will star in Scream 4. Presumably because they have nothing better to do. Wes Craven is also slated to direct the fourth installment of the horror franchise, which is to be released 10 years after the release of Scream 3. Neve Campbell and Jamie 'dead since the second movie' Kennedy may also return. Scriptwriter Kevin Williamson has promised that the killer will be " very shocking for the audience". So it'll be Sidney then? She'll finally crack and take out all her annoying co-stars, hopefully starting with Gale and smegging Dewey. Surprise!
More casting news, Kate Bosworth and Alexander Skarsgard have joined the cast of Rod Lurie's remake of Straw Dogs. The two join James Masters, Bosworth's Superman Returns co-star and former X-Man Cyclops. The plot sees novelist David Sumner follow his wife Amy back to her home town, only to face intimidation and violence from the locals. The original adaptation of the Gordon Williams novel, The Seige of Trencher's Farm, was directed by Sam Peckinpah back in 1971, staring Dustin Hoffman and Susan George. The classic movie courted controversy because of its portrayal of sexual violence in the now-imfamous scene in which George's character Amy was gang raped.
We're looking for your Top 10 guilty pleasure movies. Tell us some of your favourite awful, cringeworthy and down right rubbish movies. Email your suggestions to thefouroh5@googlemail.com or leave your comments below. You can also follow the debate on Twitter, just click on
http://www.twitter.com/The405
or DM me at
http://www.twitter.com/KrystalSim