Broadcast 2000
headed to SXSW this year and we gave the one task. Take some photos! Here's their account of what happened. Expect Huw Stephens, airports, burgers, music and free rides.
DAY 1: 4:49 Tom's house, Hampshire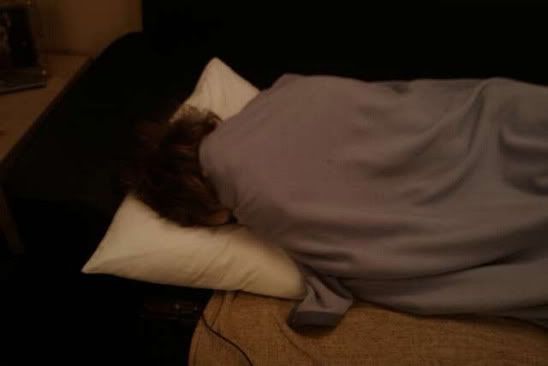 Percussionist in a world of pain.
DAY 1: 6:30 Heathrow, t1-3 long stay carpark row a6
This looks far more impressive in real life.
DAY 1: 7:48 Heathrow, Check-in
Bumped in to ChewLips who are SXSW bound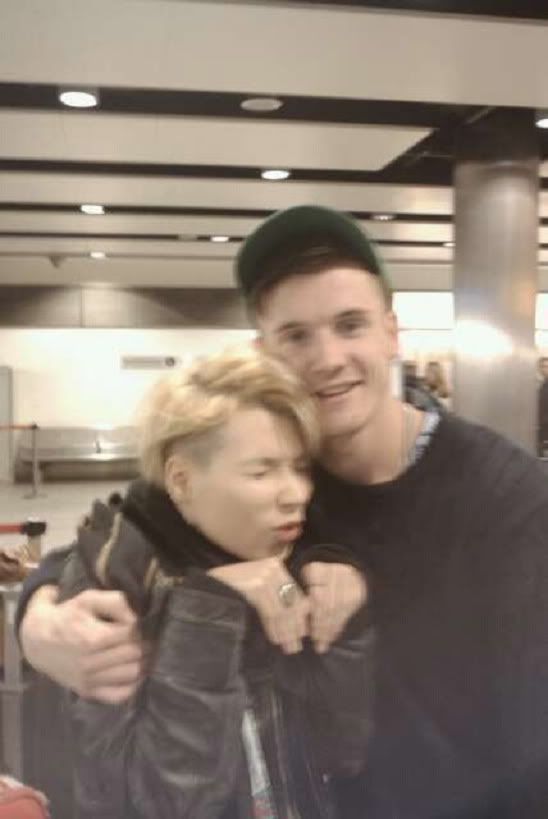 .. First stop Dallas, then Austin awaits.
DAY 1: 8:13 Heathrow, Departures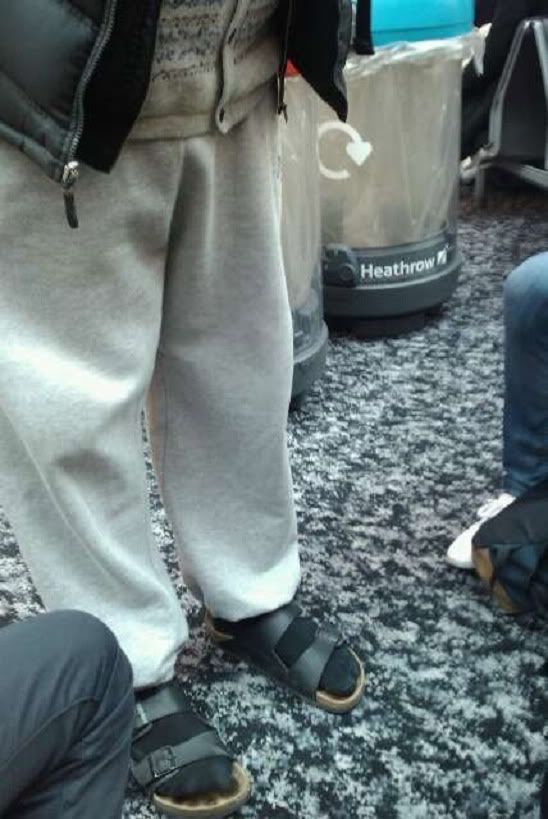 Sandals + socks on the feet of a national treasure, SXSW bound..guess who?
DAY 1: 8:14
It's Huw.
DAY 1: 21:37 Champions, Austin
4 champion burgers please, We arrived!
DAY 2: 8:17
View from our hotel room.
DAY 2: 11:52 Austin Convention Centre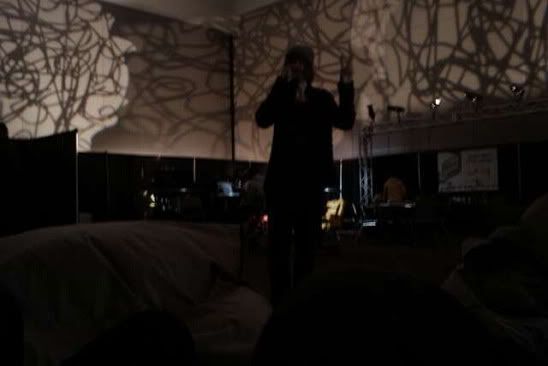 We locate the artist's lounge. It's v dark.
DAY 2: 14:43 6th St Austin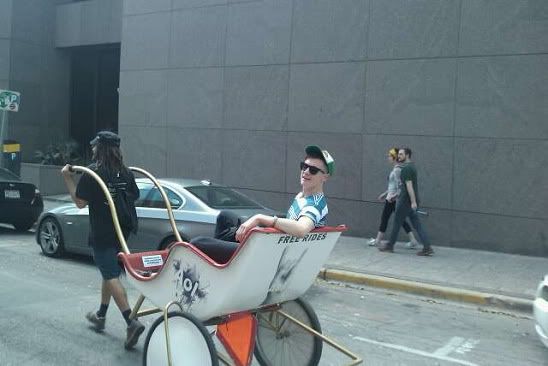 Man-drawn carriage.
DAY 2: 18:20 Hilton Hotel
They've put stages everywhere! this is our first show in the lobby of the hilton hotel..sounds like we're playing in a cathedral (not in a good way)
DAY 3: 14:23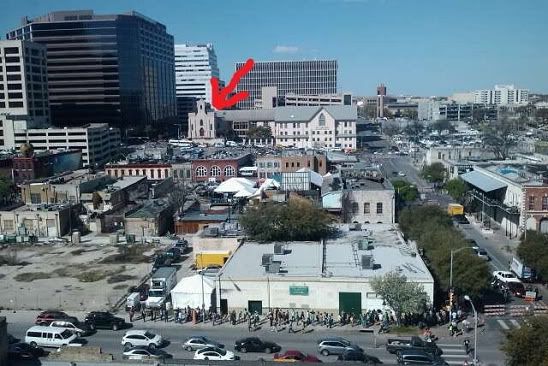 Tonight we play in this church.
DAY 3: 23:34 St David's Historic Sanctuary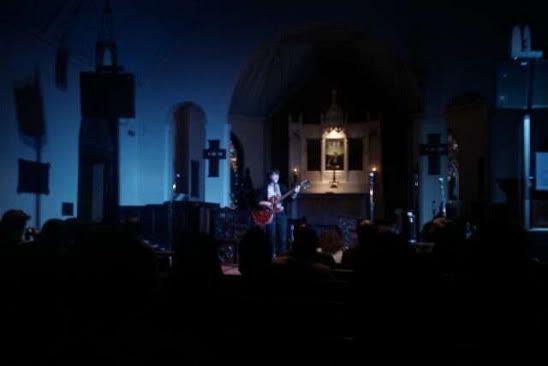 We just played in this church.
DAY 3: 23:44
We sat on this bench.
DAY 3: 00:14 Central Presbyterian Church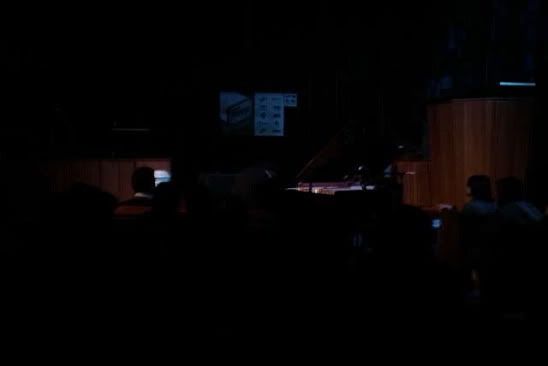 We saw gonzales playing piano in the dark.
DAY 4: 12:14 Brooklyn Vegan Stage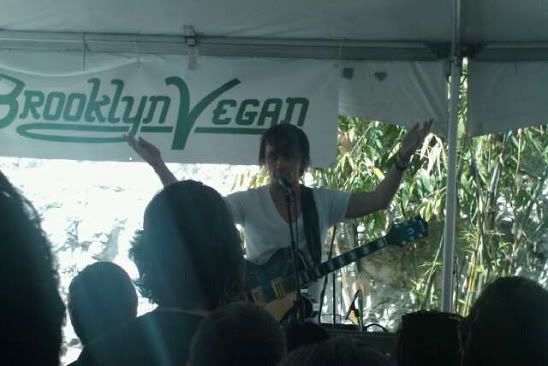 Much prefer Sondre Lerche's solo show compared to with his band. Good stuff.
DAY 4: 14:21 Paste Magazine party at the Galaxy Room
Fanfarlo's bassist looks very upset about something, not sure why as they sound great!
DAY 4: 15:50 6th St
The local constabulary.
DAY 4: 20:50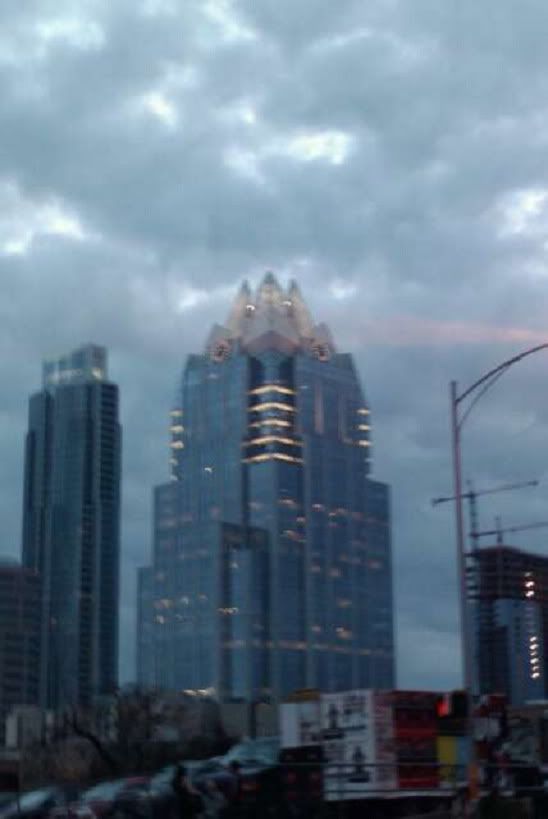 Austin city at night looks a lot like Gotham.
DAY 4: 21:21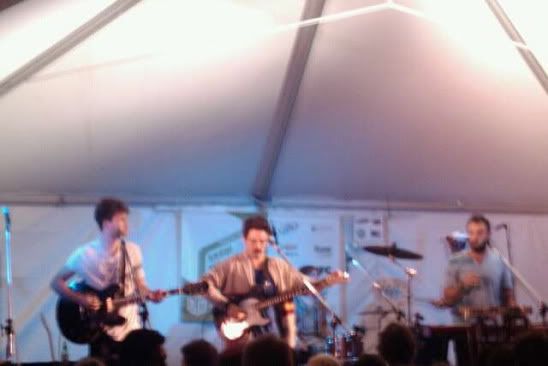 Local Natives, who apparently were on there 7th of 9 SXSW shows, looked tired and didn't live up to the hype for me. Must catch them again when they've woken up.
DAY 4: 23:45 Central Presbyterian Church.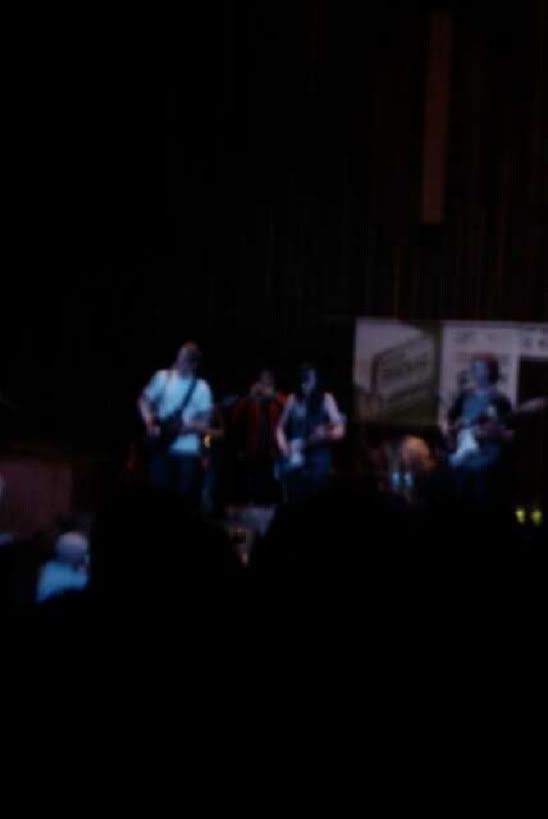 Holly Miranda + her band. By far the best thing I've seen out here. She just blew me away!
DAY 5: 13:40 'Latitude 30'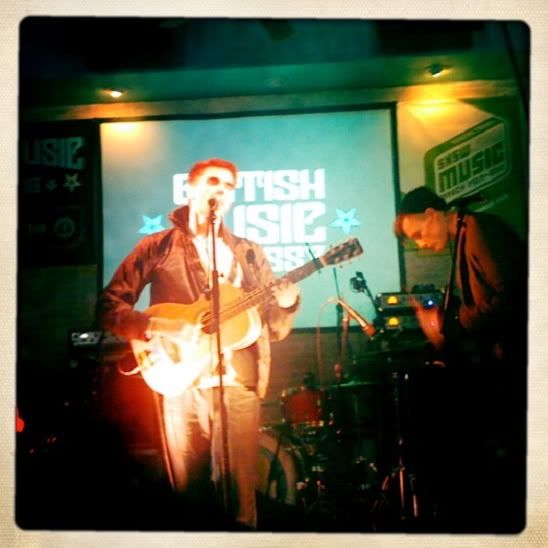 Us playing at the British Music Embassy. (this is what happens when you get someone else to take the photo, turned out nice)
DAY 5: 13:45 'Latitude 30'
We ended up substituting a bassdrum for luggage after our bassdrum beater went missing somewhere on the flight over, anyway the suitcase worked a treat!
DAY 6: 12:00 Los Angeles, California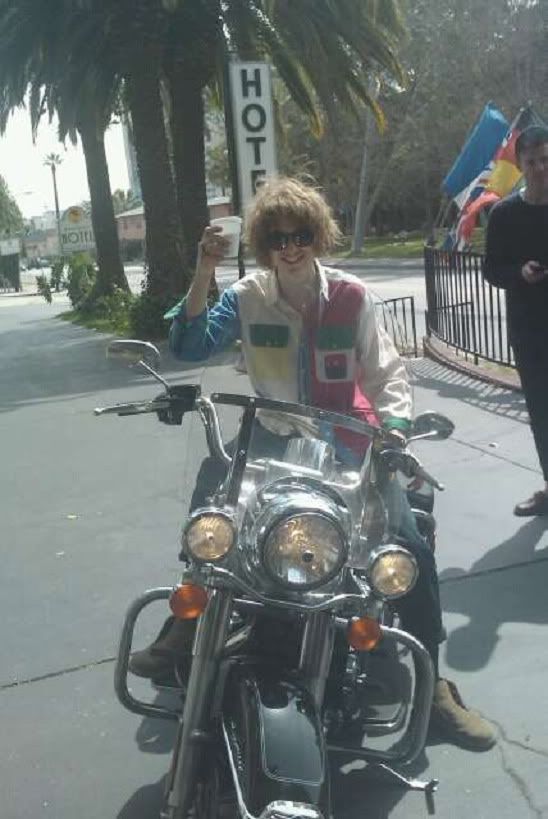 We went to L.A. and hired a Harley! The End.

www.myspace.com/broadcast2000