Throughout her time composing music for symphonies and opera, Anna Meredith has always had a desire to make electronic music. She has previously worked as resident composer for the BBC Scottish Symphony Orchestra, soundtracked Prada's Spring/Summer 2015 fashion campaign and most recently performed her body-percussion piece 'Connect It' at the BBC Proms, as well as writing a composition that was simultaneously performed by five symphony orchestras across the UK and broadcast to 40 million viewers. Despite these accolades, she has wanted to explore her potential in electronic music for ten years.
Her debut album Varmints (due out on Moshi Moshi in March), however, is not a big transition from one genre to another; it is simply an extension of one composer's musical expression. Even to term the album as "electronic" feels limited, given Meredith places nuances of grunge, punk, brass and many other elements throughout. Self-described as a "collection of musical pests", Varmints is a collection and execution of ideas she has harboured over the past decade.
Andrew Darley chatted to Meredith about the gratification of finally pursuing this project and the importance of pace in music.
Is it a daunting task making a debut album?
The most daunting thing about doing this album has been the logistics and the energy and belief to keep it moving. I've written what might appear bigger pieces in the past, like the five symphony orchestras and opera, but trying to pull all the strings together on a self-started and funded thing like this has taken more effort and commitment and bellowing "You can do it!" to myself in the mirror than I could've expected.
After the Jet Black Raider and Black Prince Fury EPs, did you have a clear sense of what you wanted this album to be and sound like?
It's probably the other way round. I've known that I wanted to write and perform electronics for about 10 years now but didn't really know how to approach it. I knew I wanted to make an album so I warmed myself up with two EPs. There's been development between the first and second EPs and now the album. I've worked with my amazing band who have really shaped the tone of the record. They're all classical players and brilliant musicians.
Regarding your orchestra work and composing opera, is there a different mindset involved when making your own electronic music?
I approach writing with everything I've got. Whether it's an orchestra piece, or a piece for kids or an album track; it's exactly the same way. I use a lot of the same structures, harmonies and rhythms - the way I actually practically make the music is the same too. Obviously, there are differences in terms of scale, instrumentation and context but I find that trying to wear different hats approach doesn't work for me.
A number of songs take unexpected turns, either it's a change in rhythm or introducing a new instrument, which transforms the dynamic. You've said before that friends endearingly refer to it as 'The Meredith Build' in how you pace a song to its climax. Do you feel you have an intuition about the momentum in music?
The pacing of my writing is probably the thing I enjoy the most and take the biggest pride in. I don't think I'm a brilliant craftsman - labouring over the details of instrumentation or production isn't my forte but I love working in big brush strokes and plotting where to take a piece of music. It's something I can feel a really visceral reaction to. If I've written a good build I'm out of my seat and hopping around the room! There were some great times recording it with my band where we'd all just be laughing about how preposterously hard, weird, unexpected and silly some of the material is.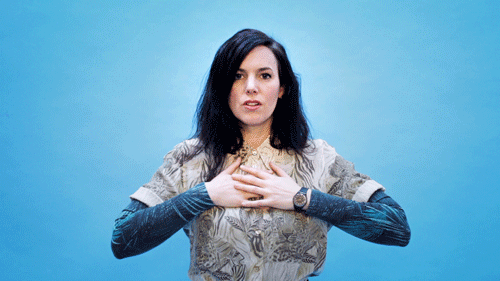 What was your studio set-up like making the album? Any exotic locations?
It has been a bit of a mix. A lot of the writing was done at Aldeburgh Music - a classical music arts centre in the depths of Suffolk who run a fantastic range of music concerts, residencies and training programmes. I recorded a lot either in my flat, or at Hackney Road Studios with the brilliant Shuta Shinoda, who also mixed the album. It's probably fair to say that most the writing was done in my flat, wearing a soup splattered hoodie and giraffe onesie.
There's a myriad of genres and styles on the album. On 'Taken' there's 90s grunge guitar and chanting set to an arpeggiated synth. Have you always been interested in the juxtapositions that can be created in music?
I've not set out to try and write or combine any particular genre - I've just tried to write strong individual tracks and I feel there is a lot of continuity in language throughout the record. It's more like there were little things I wanted to do within the tracks.
How does the image of a varmint fit with the music?
I was thinking of varmints as pests and that the whole album is a collection of musical pests - little ideas that have haunted or infected my writing over the last 10 years.
The brass arrangement on 'Nautilus' is one of the most striking moments on the record. Had the idea of having a big opener been on your mind?
Deciding on how to open a piece or an album is a nice thing to play with. I did try placing 'Nautilus' in other parts of the album but it just feels wrong. It has to be a fanfare and I feel it sets the whole journey off. I wanted it to be ambitious and confident that is both joyous and ominous.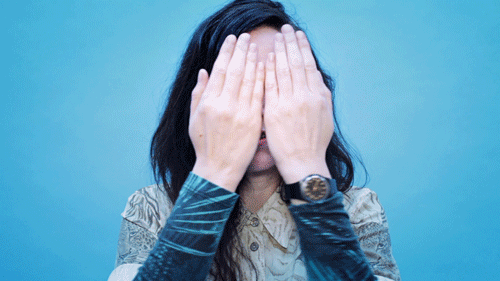 'Honeyed Words' stands out in terms of how sparse it is compared to the likes of 'R-Type' and 'Shill' which go for maximum impact.
Absolutely - it's inwards looking and the more contained moments help contextualise the bigger ideas. I do write a lot of bombastic stuff but I enjoy stripping it all back as long it has a different kind of intensity. For me 'Honeyed Words' and 'Blackfriars' are two little moments of privacy and reflection which I think add the right shape to the album as a whole.
Was the sequencing of songs on the record a difficult process? Since the songs vary so much in style, did you want to create a thread throughout them?
To me, there's definitely a lot of compositional continuity running through the album and I can hear lots of connections between the tracks so I wasn't too worried about jumps and contrast. If anything that's the kind of thing I find exciting, so the relentless punky energy of 'Shill' creates space for the contrast and connection of 'Blackfriars'.
We are at a time when the musician and the producer have become synonymous. Musicians no longer need producers to bring an idea into its fruition. Do you find it liberating being autonomous in how you work?
I think because my background has been the 'sole-creator' of my music it didn't occur to me that I would be anything other than totally responsible for writing this thing from start to finish. I think it feels both scarily exposing but also honest to be so accountable for all elements. I can't hide from how much this album is totally 'me'.
How has it felt to receive positive feedback on your music? Do you find it easy to take a compliment?
I tend to focus far more on the horrible things that have been said rather than the good stuff. I'm really trying to grow a thicker skin. I feel boosted and energised when someone gets what I'm doing. After keeping this beast to myself for so long, I'm going to be a little less British about the whole thing and enjoy anything good that comes my way.
Do you feel prepared for the attention this album may receive and where it could take you?
Without sounding dickishly self-indulgent, I feel I've been building up to this for a really long time. Maybe no-one will like it and it won't go anywhere but I feel ready for an adventure with this side of my writing.
Varmints is out March 4th on Moshi Moshi.