by:Larm in Oslo has become the premiere stage for Scandinavian bands to showcase their talent in front of a very different type of festival crowd. Part conference and part music festival by:Larm is Norway's answer to SXSW, booking Nordic artists exclusively each year to be scrutinised by thousands of industry experts, journalists and music fans alike. Whilst there you can also catch talks from the likes of Four Tet and seminars from all manner of music industry insiders.
Now into its fifteenth year, the festival boasts an expansive range of unsigned, upcoming and established acts spanning every kind of genre imaginable. From Black Metal to Electro-pop, whatever makes your toes tap can be found in Oslo this February. Also at the festival will be the presentation of the second Nordic Music Prize that, inspired by the Mercury Prize, rewards the best album to be released from 2011.
So who should you go out of your way to catch between the 16th and 18th of February?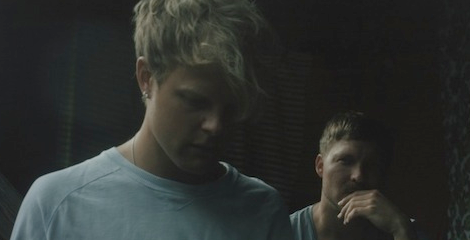 Korallreven
With an album so full to the brim with mashed up genre's An Album By Korallreven shouldn't come out half as polished and professional as it does. Mixing up tropical vibes, minimal beats and dream-like soundscapes the duo will transport you straight out of Oslo and into their world.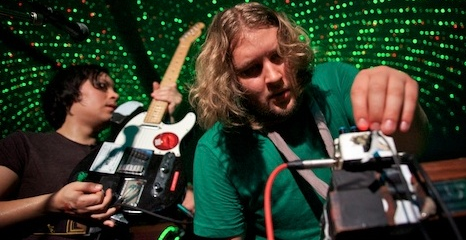 Casiokids
With two well-received albums and over 500 live shows under their belt, Casiokids are sure to put on a festival-stealing show. Their home-brand synth heavy indie disco is renowned for making hearts vibrate and fans pogo pumped out of live speakers, as it takes up a life of it's own that comes out to play when not confined to a pair of headphones.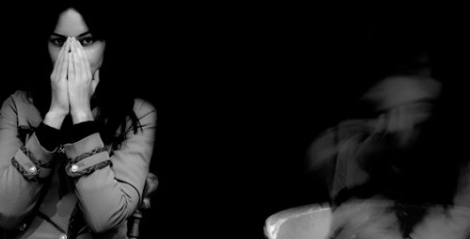 I Break Horses
2011 was a great year for I Break Horses, releasing their first album and having it so warmly received by all means that 2012 will have it's work cut out to top it's predecessor. If you want to fall in love this February, wait a few more days after Valentines until By:Larm go through the emotions of an I Break Horses live set.
Iceage
If you're looking to be blown away by a band anytime soon, this is the band to pick. Their debut album has been nominated for this years Nordic Music Prize and they've been hailed by every media outlet worth paying attention to as a truly exciting prospect for modern punk's future.
Rubik
Mash up Sigur Ros and Holy Fuck and as crazy as that sounds, Rubik will come bursting out. Full of beautiful energy that takes you through dancing to dreaming their third album Solar has also been nominated for the Nordic Music Prize, and rightly so.
Not forgetting the new and improved Maribel. After a critically acclaimed first album the band broke down. Now reformed with a new line-up and a new album in Reveries, they aim to take listeners on a different journey to their debut. Rebekka Marstein's vocals are the only guiding light, leading you like a siren through the darkness of Pål Espen Kapelrud's menacing guitar and claustrophobic songwriting skills. As Oslo natives they know the festival well, and they've kindly agreed to share their top tips for By:Larm.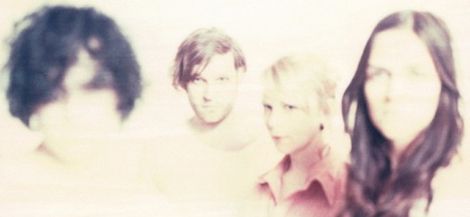 Maribel's Guide to By:Larm by Pål Espen Kapelrud
****
1. Jørn Åleskjær at The Croassroad Club, Thursday
Norway's finest hidden treasure. The Åleskjær brothers and their legendary Loch Ness Mouse has become quite an pop institution in Norway. Jørn is doing fine on his own. Perfect pop. As simple as that.
2. Siinai at Rockefeller annex, Thursday
Labelmates and Nordic Music Price nominee. Enough said.
3. Beglomeg at Gamla, Friday
Don't think these guys have released anything yet but their live shows have already become legenadary here in Oslo. Looking forward the catch them live for the first time.
4. The Raveonettes at Rockefeller, Friday
The Raveonettes don't need an introduction. Not quite sure why they are playing by:Larm but glad they do. Have always been a fan of these danish noise pop wizards.
5. Carmen Villain at Sunkissed, Blå, Saturday.
Have been hanging around in the studio with Carmen and producer Emil Nikolaisen during recording sessions. This is the shit. Don't miss her performace at Sunkissed live.
If you have some time off you should visit the Emanuel Vigeland Museum at Slemdal.