Charli XCX has released her 90s inspired (see that cover below) Super Ultra mixtape featuring the likes of Giraffage, J£ZUS Million, Baths and more.
"Making Super Ultra was an intense experience for me coz I basically wrote the whole thing whilst I was driving around in a car in Poland. I was only there for two days. So everything is totally raw, says Charli. "All the songs are about love. Sometimes it's stupid love and sometimes it's heart breaking love. It's about being confused. In particular, 'Glow' is a really emotional song for me. I think I had my first proper breakdown when I wrote that song. I cried a lot. I cried a lot whilst making this mixtape, which is funny because some of the songs seem quite light hearted and a bit... I dunno... Gangster... To me they're all sad songs in some way though."
Check out the tracklisting/artwork below, and download the mixtape by heading to www.charlixcxmusic.com.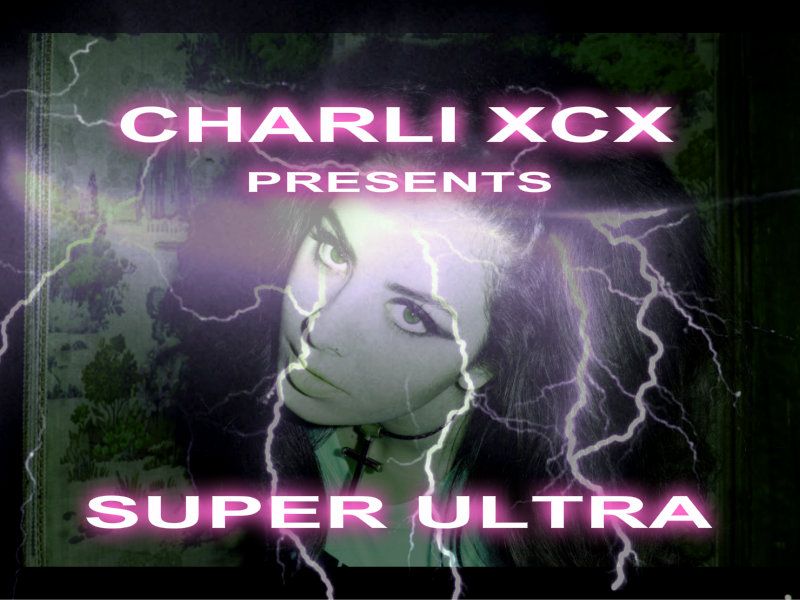 Tracklisting:
1. Cloud Aura Feat. Brooke Candy (J£ZUS Million)
2. Moments In Love (Srt Of Noise)
3. Velvet Dreaming/luv (Giraffage)
4. Dance For You (Sinjin Hawke)
5. Glow (baths)
6. Heatwave (Jackson)
7. Cold Nights Remix (How To Dress Well)
8. Forgiveness (Jakwob)