Urban Outfitters, the overtly cool high street chain that has satiated our hipster needs since the seventies, has just released its latest seasonal inspired lookbook. Entitled 'Summer Camp': the inherently American brand has produced a collection of sun-kissed images, resonating nostalgia.
Photographed by Colin Leaman - a man with the ability to capture both the beauty of his subjects and their attire - young fashion models Nadine Leopold and Gabby Westbrook appear relaxed, and ethereal amongst their rural setting. Think 'Little House on the Prairie' with a provocative spin.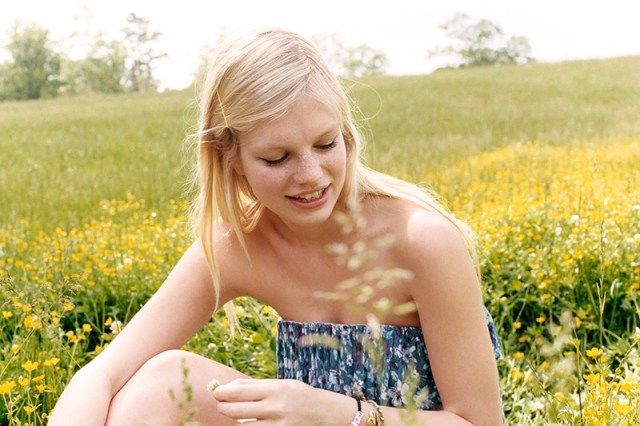 Katherine Anderson, responsible for styling the shoot, encapsulates the casual quirkiness that Urban Outfitters embodies. There are copious amounts of floral print: either daintily patterned on to swimwear, or emblazoned upon playsuits and cotton shirts. The much coveted denim short is shown in a variety of cuts and hues - there's even a pair with the star spangled banner print, for a fashionable patriotic homage. Whether made of Jersey, knitted or plaid, the crop top is also duly covered.
Accessories-wise (rowing oars aside) gold trinkets adorn necks and fingers. The friendship bracelet - which Urban Outfitters helped to popularise once more - also makes a small feature. And let's not forget the pair of retro heart-shaped sunglasses, which are sure to be in high demand this summer. With this Lookbook, Urban Outfitters definitely shows its followers how to dress cool in the heat.