Firstly I'd like to thank everyone for the overwhelming voting response we had for my first Cloud Corner experience! As a result this week's Cloud Corner has seen an even larger group of fantastic new artists and bands submit their tracks for consideration, and has (thankfully) made my job that much harder! However below are five tracks that are all worthy contenders for your vote, and even more importantly stake a claim to be added your playlists!
For those who haven't strayed upon this page before, Cloud Corner is our look at the best new music sent into us via Soundcloud. The feature now offers the chance to vote for your favourite, with the winner being interviewed about their experiences as an up and coming band in our sister feature 'Lessons From Cloudcorner'.
Congratulations to Galleries, who won last time's Cloud Corner.
Previously Featured Tracks

'Don't Cough Me Out' by Slowdim
Less than a year old, Slowdim hail from Boston and present themselves as fine purveyors of an ambient grunge sound that is endearingly accessible.

Double Muscle | Tommy by Best Enemies Records
'Tommy' by Double Muscle
The pulsating veins of authenticity running through Double Muscle's 'Tommy' give life to a fuzzy and emphatically lyrical track, with just the right level of lo-fi.

'Uneasy' by Tommy Svensson
The beauty of ambient is it's ambiguity, allowing artists to mold it to a particular, and unique style. With 'Uneasy' Svensson has infused elements of hip hop and electronica with influences of post rock. A truly beautiful track.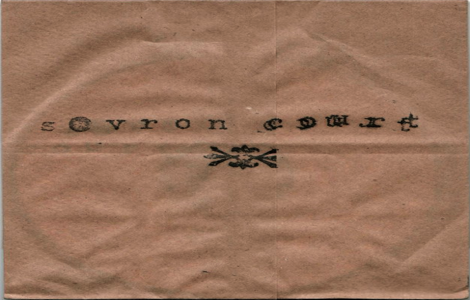 'Requiem' by Sovron Court
Described as 'croak folk', Sovron Court produce a smokey and distinctly raw sound that reflect influences of Jeff Magnum and Daniel Johnston, but with a much more lucid feel. Music to let your soul sink into.

You get one vote per day and the winner will be interviewed by The 405 for our sister feature 'Lessons From Cloudcorner'