And so another fortnight has passed, and what a fortnight it has been. The integration of Spotify into Facebook has only increased the already well equipped tool box of the digital-age stalker, and we've had to bid farewell to the great R.E.M. who have called it a day after creating 15 albums of pure gold (and occasionally absolutely guff). However the world keeps turning and with each turn comes a plethora of fantastic new music, as demonstrated by the rather well endowed 405 Soundcloud drop box. Enjoy the last throes of our Summer (in Autumn) with these fantastic new tracks!
For those who haven't strayed upon this page before, Cloud Corner is our look at the best new music sent into us via Soundcloud. The feature now offers the chance to vote for your favourite, with the winner being interviewed about their experiences as an up and coming band in our sister feature 'Lessons From Cloudcorner'.
Congratulations to Sovron Court, who won last time's Cloud Corner.
Previously Featured Tracks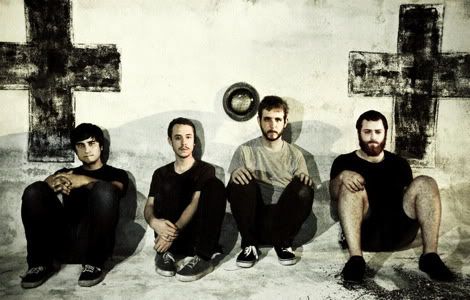 'Silver Thumbs' by Great Deceivers
Swooning melodies and with a Shins-esque lyricism, Great Deceivers have created a sound that is mellowing with a subdued passionate edge.
You can visit the band by heading to http://www.facebook.com/greatdeceivers

'Million Pieces' by The Golden Pony
Infectious from the first beat, 'Million Pieces' is smoothly composed with viscous vocals and a jamboree of synth goodness.
You can visit the band by heading to http://www.facebook.com/TheGoldenPony

'Roger That' by Stereotronique
Canadian production duo Stereotronique have created a track that is expertly composed while retaining an overwhelming sense of energy that will see it 'dropped' on many a dance floor.
You can visit the band by heading to http://www.facebook.com/Stereotronique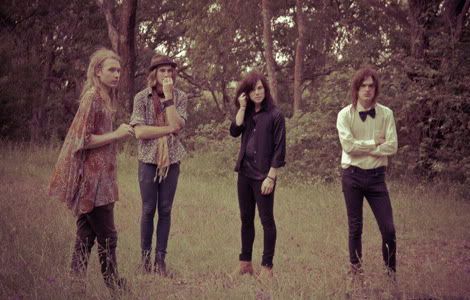 'Women in Cages' by 1929indian
From Newcastle (the Australian one), 1929indian's Women in Cages has elements of a more pop Born Ruffians, through crisp vocals and guitar riffs galore. Certainly a soundtrack for the last throes of our Indian Summer.
You can visit the band by heading to http://www.facebook.com/1929indian

'Sidewalk' by Yoofs
Formerly known as A C Slater, and already gaining significant blog attention, Yoofs' 'Sidewalk' is a fantastic composition of distorted melodies and tinny vocals, all thrashed together in a 60's psych-rock feel.
Your text to link...
You can visit the band by heading to http://soundcloud.com/yoofs

You get one vote per day and the winner will be interviewed by The 405 for our sister feature 'Lessons From Cloudcorner'