As one of the more "boutiquey" of the summer's Festival season, the continued growth and popularity of Gloucestershires
Winterwell Festival
is a cause for much celebration. Held in a secret (until a week before the festival) location with a line up of great acts, stunning countryside and a fancy dress day (this years theme - Roald Dahl; the hunt for an oompa loompa outfit is on!). We caught up with Festival organiser Natalie to get the story on Winterwell 2010.
So Natalie, what are you expecting for this years festival? is it set to be the biggest yet?
It's our 4th year so more great music and djs, more sexy people and more festival mayhem. This year we also have an incredible light bar installation, musical bingo and Roald Dahl inspired fancy dress!
What keeps people coming back to Winterwell each year?
The event has a strong word of mouth following so we think we have the best crowd of any of the small festivals. With only 1500 people it is about as intimate as you can get and you are guaranteed to bump into all the party people you met the night before.
Has things like keeping the website a secret etc helped to keep some of the mystique in the festival - have you always anticipated the growth of the event being something quite organic and manageable?
We don't advertise it in the main stream which I think retains some of the mystique and it is quite exciting for people to have the location of the festival revealed only weeks before the event. We always plan to grow the event organically and so far so good on that front.
When booking a line up for a smaller event with less stages etc how do you guys approach the task of programming a line up? it cant be easy to keep everyone happy?
For us Winterwell is not a festival exclusively for big bands, it's for great bands and djs, who we love and who love playing so in that respect it is easy to curate. It's the fun part or running the event and we hope that many more amazing bands will grace our stages in the future.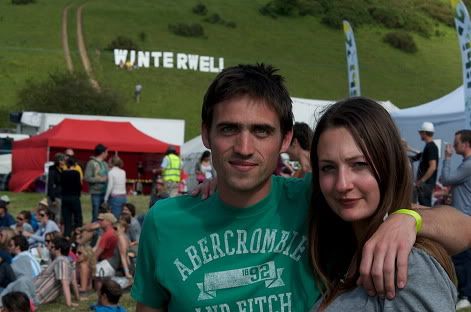 Who is top of your "must see" list for this year?
DJ Yoda in fancy dress, Wolf Gang, We Have Band, Lulu and the Lampshades, 6 Day Riot and Animal Kingdom.
And a word about your dress code - the theme I see this year is Roald Dahl - have you selected your outfit yet? What can we expect to see you rocking for Saturday?!
I am keeping that under wraps but a hoping to see at least one snozzcumber!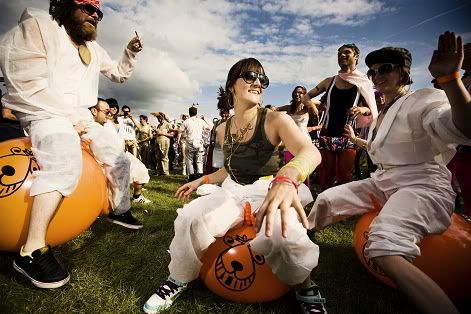 For your chance to win a pair of tickets to this amazing festival, just answer the following question:
What act didn't play Winterwell Festival last year? a) Fanfarlo b) Slow Club c) Rolf Harris
Send you answers to thefouroh5@gmail.com

The festival runs the 18th-21st of June, and tickets are £90 for the weekend including camping. You can find out more about the festival by going to
http://www.winterwell.co.uk/