Sometimes what captivates you is a hook or a riff. Other times, a curious and beguiling melody will lodge in your ear and stay in your mind for days or weeks on end. But sometimes it is the words of a song that are what draw you in to the artist's world.
For music's more arresting wordsmiths, lyrical concerns have long strayed beyond the standard boy-loves-girl, girl-loves-boy or he/she-doesn't-love-me-anymore tropes that still frequently prevail (and - let's not be snobby here - still, if done well, stir the senses). Some of the 20th and 21st century's most memorable character depictions, be they fictional, biographical or somewhere in the grey area between the two, can be found described in popular song. Here are just a few that stick in the mind.
Lennon and McCartney peopled many of their mid- and later-period songs with vivid situations and characters. Leaving 'Eleanor Rigby' to one side (more of an archetype, a representative of "all the lonely people" than a completely rounded character in her own right), the 'Fool on the Hill', in his splendid and melancholy isolation, watching the world spinning round and the sun setting, is more original and compelling. Is he really foolish, or is he in fact omniscient, wiser than those he watches over? Either way, it's a haunting image, and a character that stays with you.
In Dylan's masterpiece '(Visions of) Johanna', the eponymous character is dominant and compelling by her very absence. The void somehow looming larger than any actual presence (sorry Louise: you're alright, you're "just near") in the narrator's mind, she's elusive yet endlessly alluded to, and so becomes so fascinating that in the end she is "all that remains".
Leonard Cohen's 'Suzanne', by contrast, is very much present, and very much in control. Again, though, there is something ghostly and untouchable about her at the same time, as she takes Leonard down to "her place near the river" and proceeds to play exemplary mind-games until he will do just about anything she asks, as she feeds him tea and oranges and induces him to "travel blind" with her leading the way.
On a lighter note, the '60s also gave us comedy fop the Kinks' 'Dedicated Follower of Fashion'. With a description brilliantly of-its-time, this character, his clothes "loud, but never square" (heaven forbid) does the giddy rounds of London boutiques in his eager quest for the latest "fads and trends". The description of him pulling "his frilly nylon panties right up tight" gives us a little hint of something more saucy, but mainly Ray Davies is just playfully mocking the type of nascent fashionista that was beginning to emerge at that time.
'Arnold Layne', the unsettling subject of Pink Floyd's Syd Barrett-penned debut single, was said to be based on a real person. Roaming around Cambridge at night, his "strange hobby" of stealing women's underwear from washing lines is made to sound more sinister than pitiable by the band's skewed psychedelic musical arrangement for the song. "A nasty sort of person," they declare, with the perspective of those rather less than enlightened times.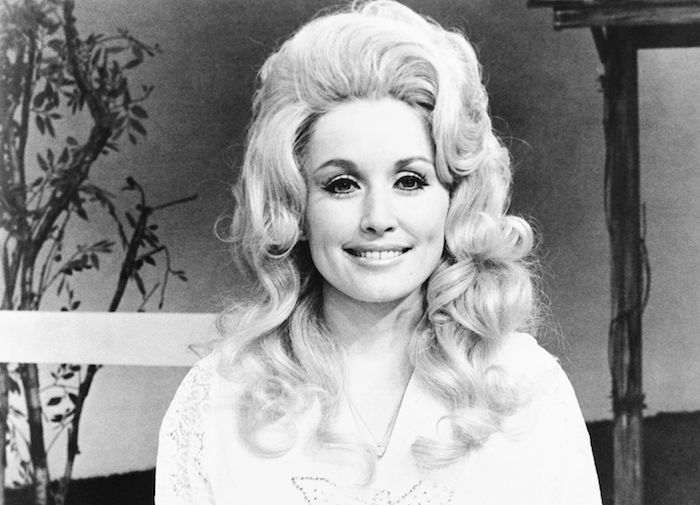 Country music, traditional or "alt" has always featured a rich line of memorable personages. Dolly Parton's 'Jolene' is a queen bee, a formidable rival who could get any man she wanted, and seems likely to do so "just because you can", while Kenny Rogers' 'Ruby' is on the cusp of straying - taking her "love to town" as the song euphemistically has it - and leaving her despairing, war-damaged partner at home while she paints the town ruby red and satisfies "the needs of a woman [her] age."
The poignant story, meanwhile, of Walter, in the form of a recurring series of his narrated letters on Richmond Fontaine's masterpiece 'Post To Wire' is even more of a heartbreaker. First encountered writing a shamefaced letter of apology to his friend Pete, having skipped town with an unspecified quantity of his money, later missives see him "flat broke in Barstow, California", writing a postcard with a broken hand and living in an old man's backyard. Poignantly, he manages to send his robbed friend a money order for $15, before later falling in with "some hard folks", admitting "they ain't up to much good and I guess I ain't either." His final appearance on the album sees him declaring "I ain't shit and I guess the whole world knows it," apologising for all the trouble he's caused and asking Pete to say goodbye to all his old friends, with the implication being that he was not likely to be alive much longer. Walter's messed-up, hapless, unfortunate yet seemingly well-meaning narrative voice haunts the album, a desolate lost soul struggling for and failing to achieve redemption.
And they keep coming. From Art Brut's cute "little brother", out of control, giddy with the adrenaline rush of his first discovery of rock and roll to Bowie's alien rock god Ziggy; from Oasis' much more prosaically "electric" woman (unnamed), with her eccentric family to the louche, narcotic, sinister subject of Suede's 'Animal Nitrate'; the parade of vivid, often hyper-real, sometimes just surreal characters that populate 20th and early 21st century music not only continues to march on, but also continues to lodge in the minds of us listeners. Somewhere deep in our collective consciousness, perhaps helping us all define who we are, who we aspire to be, or as cautionary tales reflecting who we might want to do everything in our power to avoid becoming.