Damon Albarn's new solo album will be released this April.
The Richard Russell-assisted Everyday Robots will find its way into your local record store on April 27/28. Ahead of its release you'll be able to pick up the title-track as a limited edition 7" on March 3rd (it's backed with 'Fences'). The deluxe edition will be packaged with a DVD of live tracks.
Check out the tracklisting and album cover below.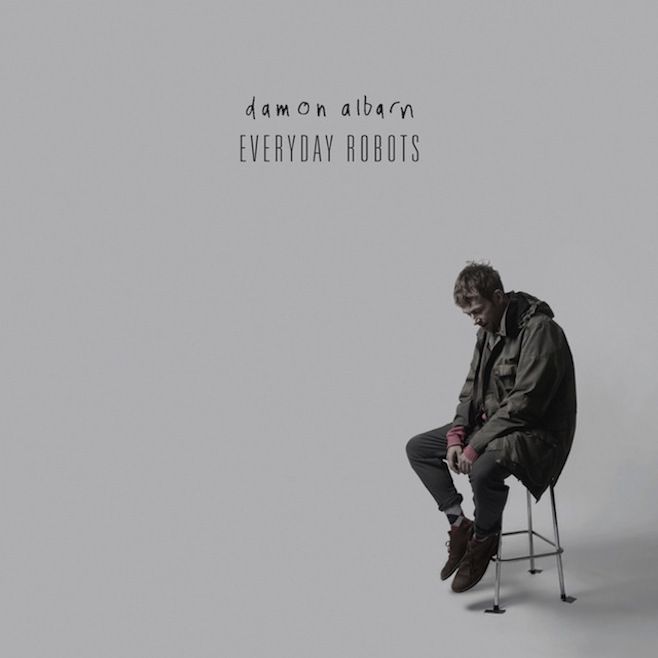 1. Everyday Robots
2. Hostiles
3. Lonely Press Play
4. Mr Tembo
5. Parakeet
6.The Selfish Giant
7. You and Me
8. Hollow Ponds
9. Seven High
10. Photographs (You Are Taking Now)
11. The History Of A Cheating Heart
12. Heavy Seas Of Love


Everyday Robots DVD Tracklist:
1. Track x Track Video (Bundle Only)
2. Everyday Robots (live from Fox studios Los Angeles)
3. Hostiles (live from Fox studios Los Angeles)
4. Lonely Press Play (live from Fox studios Los Angeles)
5. Hollow Ponds (libe from Fox studios Los Angeles)
Update: He's unveiled a video for the title track, which you can see below.